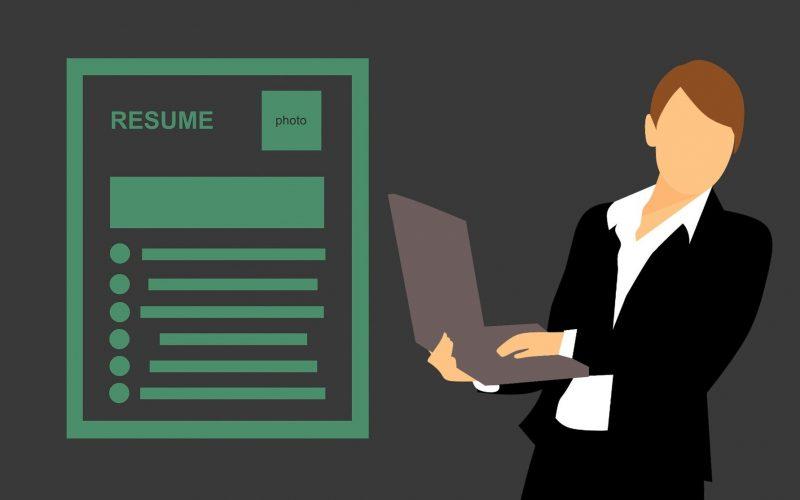 April 23, 2021
---

Writing a perfect resume can be a daunting task. The actual time taken to complete a resume isn't that long, but it does take time to decide what information to include and organize it in a readable and logical manner. While there is no magic process to create a perfect resume but to help you out, we have compiled these 5 simple steps on how to improve your resume in 2021. Once you have written your resume, stay away from it for some time and later come back to see if you can make any changes/improvements. 
Simple Tips To Improve Your Resume
A well-written resume is a summary of your knowledge, skills, experience, and accomplishment. It details the experience with your past employers. It should also contain a career objective in a concise manner to inform and communicate to the employer about the benefits you will bring to the company if you are hired. All in all, a resume showcases your unique skills and the main purpose of the same is to sell your strongest accomplishments and most importantly get you interviews. 
A good resume is used to make a nice first impression on a prospective employer. In today's job market, it is very important to stand out among thousands of other applicants, and therefore it is crucial to learn about top resume strategies. With our simple tips learn how to improve your resume to catch the recruiter's attention.
Furthermore, you can also consider hiring professional resume writers in Australia. Using a little help from someone who knows exactly what the recruiters want is never a bad idea. An experienced resume writer will make you look absolutely great on paper. And as we all know, a well-written resume will play a role in increasing your chance of getting a job in Australia. 
Start With The Most Important Information First
Your resume summary or objective section is one of the first things that is going to capture the attention of the hiring manager. If you're preparing your resume for your first job or are in the middle of changing careers, choose to include the resume objective. It will focus on your skills and show the hiring manager your area of interest. However, if you have several years of work experience, a resume summary is the right pick. It will focus on your work experience and skills and show recruiters how you are the right fit for the profile.
When writing your resume, always be careful to highlight how you meet the requirements of the job/ internship. What is important and the most difficult part of the process is to organize all the information carefully on a resume. After the summary/objective section, include the Education details followed by the relevant work experience section. 
Tip: Start your resume with a summary/objective focusing on the requirement of the job
Add Additional Section to your Resume using Bullet Points
Although you can add information in your resume using paragraph or bullet form, using bullets to display important information makes it easier and much more presentable for employers to read. It also makes your resume look cleaner. Make sure to begin each bullet with a strong action verb that further details your specific skills. There are a number of things to do to improve resume and here are a few key additional points you may include:
Volunteering experience: Make use of your volunteering experience to demonstrate your key skills, passion to the employers
Awards: Include awards in your resume that showcases your skills and desire to learn new things
Projects: Project experience can showcase a number of skills so make sure to add them if you can
Foreign language: The knowledge of a foreign language can open more opportunities for you. It is always great to know more languages than just English. Make sure to list each language you know and the proficiency level.
Tip: Always remember to include the additional information relevant to the job offer
Check the Formatting
If your formatting is incorrect, it won't matter how well you have described your experience and qualifications. Therefore improving resume skills means double-checking the resume format guidelines which are as follows – 
Make sure your resume layout is neat and clean

Choose a professional resume font like Arial and set it to 12 font size

Try to use bullet points and use short sentences

Double-check to see if you have added relevant information

Save your resume in PDF format unless specified otherwise.
Include Only Relevant Information 
Ideally, your resume shouldn't be longer than one page. Exceptions for the same are for candidates applying for top management positions or writing an academic CV. The rule for an experienced candidate is to include the last 15 years of experience on a resume while for fresh graduates is to include the most relevant experience first. 
Tip: Eliminate extra experience/clutter that does not directly relate to internship/job description
Proofread
This is one of the most important steps in our how to improve your resume guide. Proofread is mentioned everywhere numerous times and still, people tend to ignore to pay attention to detail. Proofreading your resume is extremely crucial. If your resume is full of typos, grammatical errors, or spelling mistakes, it portrays a negative impression on the mind of the employer. Proofreading is a simple and important process. Read your resume out loud, get it reviewed by someone, make use of tools like Grammarly, and so on in order to make your resume error-free.
If you're looking for a professional resume template you can visit our resume examples section and choose a design and create your own resume within minutes. The best resume templates need not be fancy but should be professional and the one that catches the recruiter's attention. Our professional resume and cover letter writing services will help you stand out from other applicants. Improving resume skills is an ongoing exercise, so if you're facing difficulties getting started you can always consider the above-mentioned resume improvement checklist. By improving your resume, you improve your chances of getting more interview calls from the recruiter. After all, you have taken time to write a resume so why not spend some more time improving it in order to increase the chances of being found by a recruiter.