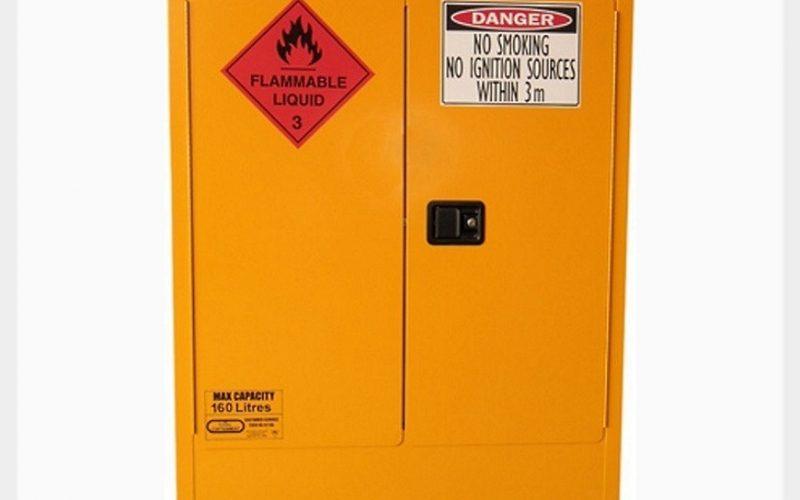 January 18, 2022
---
Flammable storage cabinets protect the environment and humans from accidental spillings or leaks. When the chemical that gets exposed reacts, the temperature in the area increases. Modern-day flammable cabinets automatically shut and seal the cabinet once the temperature within rises. If you are looking for a flammable liquid cabinet, you could easily find many of them online. However, spill station Australia is a company that offers spill kits and other accessories to control, contain, clean up and prevent spills.
Take a look at some of the functions that a flammable storage cabinet would have.
Protect the chemicals within the cabinet from damage
If flammable liquids should be used in a workplace, very important to make sure that their packaging does not get damaged and that it is not contaminated. If the flammable liquid gets damaged, it might leak out. When they are not contained, they spread the vapours quickly. If the vapours come into contact with an ignition source it might cause a heavy fire to spread that would harm the property as well as people. A flammable liquid cabinet that is made of good quality materials will have heavy-duty construction that can protect the contents within the cabinet from damage or accidental leaks. If contaminated flammable liquids are used, the manufacturing process might get affected. This would cause the business a lot of money and loss of machinery. This risk can be avoided easily by storing liquids in a flammable storage cabinet. Simple storage cabinets are enclosed and have close-fitting draws that can keep out contaminants that might mix with flammable liquids.
Provides segregation between incompatible chemicals
Like most other dangerous goods, class 3 flammable liquids are incompatible with other classes of liquids. Other dangerous goods classes that are incompatible with flammable liquids are Oxidizing agents, Toxic substances, Organic peroxides and Corrosive substances.
Incompatible substances might increase the risk to property, people and the environment when it gets mixed. This might result in a violent chemical reaction. The violent chemical reaction could produce explosions, heat and pungent toxic gases. To avoid such reactions, incompatible substances should be safely segregated. This can be easily done by separating them or placing them at a certain distance or storing them separately in safety cabinets. Flammable storage cabinets can help in sorting flammable liquids from other classes of dangerous liquids which would be stored in confined spaces.
Provides Spill containment
Family quotes girls might cause a risk associated with storing flammable liquids in the workplace. A flammable liquid spill could have a lot of negative implications in the workplace. They could be the risk of slip or fall injuries, environmental pollution or increased spread of vapours that would increase chances for workplace fires and Asphyxiation. The hazardous liquids in flammable storage cabinets would reduce the risk of all the negative implications. Simple liquid storage cabinets should have a liquid-tight spill containment sump in the bottom of the cabinet which is deep enough. Spill containment sump would catch any flammable liquids that would occur inside the cabinet and stop them from entering the workplace.