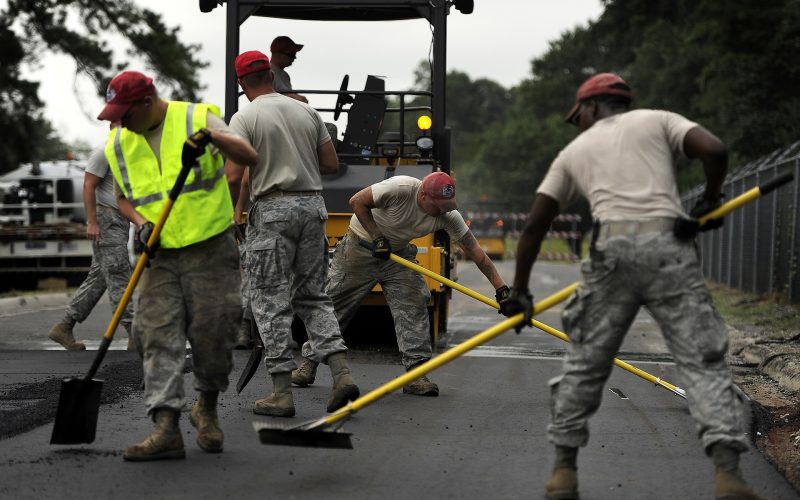 January 12, 2021
---
Asphalt paving is much-needed for those road surfaces, driveways, and pavements so as to them and make them stronger and get them to look better while increasing their life expectancy.  It would be a mistake to ignore the roads and driveways and pick the right asphalt contractor who can deliver the best results based on your budget and the environment.  Picking the wrong contractor would mean wastage of time, money, and efforts.
How to Choose An Asphalt Contractor
Most property owners prefer asphalt paving as it is simple and faster to work with and gives amazing results. Moreover, asphalt paving is not only appealing but cost-effective today. However, just keep in mind that you may not get the desired results if you make the wrong moves right from the beginning. The first essential step is to pick the right asphalt contractor for the task.
Given below are some aspects to keep in mind so as to make a well-informed decision.
His Experience And Knowledge – Learn about his knowledge and experience as a professional asphalt contractor. Ask him to show his past projects so as to get an idea about his level of expertise. Those who have been in the industry for a long time are sure to have extensive skill sets and can deliver quality work to their customers.
Selection of Materials– The material selection is important as not all asphalt is made equal and is available in different grades. Different kinds of asphalts will hold different percentages of the recycled material, and one must avoid using low-quality asphalt as it can reduce the longevity of the pavement. The asphalt contractor you pick could use only the top-quality asphalt and materials.
Kind of Equipment: Pay attention to the kind of asphalt paving equipment used by the contractors. If the contractor uses poor quality machines, it is likely that your project may suffer delays due to the often break downs in the equipment. Also, you should know that as asphalt cools fast, the work has to be finished in time and cannot afford delay. An efficient asphalt contractor uses the most advanced paving machines to get a great-looking pavement.
Sufficient Team: The asphalt paving company should have an adequate number of paving crew, and typically, there are five to eight workers in a team. If the contractor is not able to provide a sufficient number of workers, it can impact the outcome of the project and cause unnecessary delays.
Reasonable Price: While it is not mandatory to hire the most expensive asphalt contractor near your area, one should avoid saving a couple of dollars and go for cheaper services. Find the right balance between quality and affordability in order to get the best bang out of your money. An attractive lower price does not always mean you are getting a great deal.
Minor Details: Do not ignore any details, even if they seem minor to you. So, if your contractor pays attention to smaller details and is particular about minor things, he is the right man. Your contractor should be aware of any minor issues or problems that can arise during the process and should have the capability to solve them in time.
Warranty: Ask for a written warranty with all the essential information. It is seen that while most companies offer a warranty, but they are unwilling to disclose any information about it. So, always hire an asphalt contractor who not only provides a warranty for his services but is transparent about the information about what is covered by the warranty.
Just keep the above factors in mind to hire the right asphalt contractor and to ensure a long-lasting, great-looking asphalt pavement.