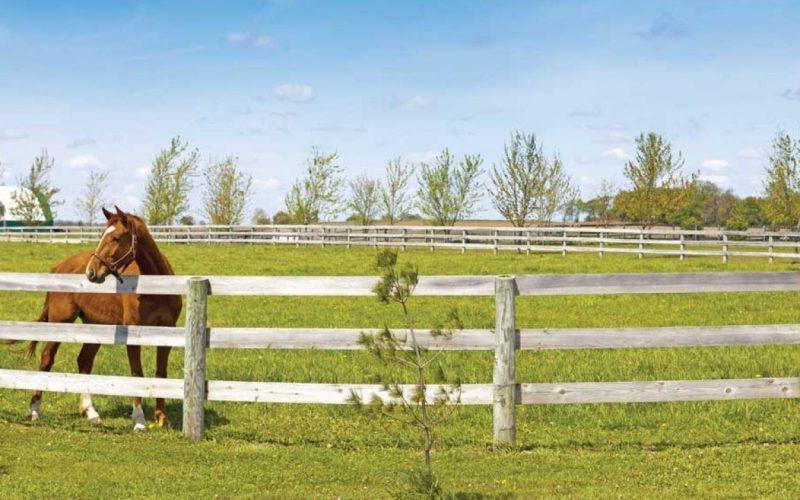 August 18, 2021
---
Fences are used in farms for various applications including to keep animals out of the area. The height and material of a fence tends to vary depending on the applications and preference. There was a time when people didn't use fences or simply used wood and stone to build them. However, most farms these days prefer to have a decent fence, one that is durable and stands the test of time.
There are many different types of fences: welded wire, field fence, horse fence, deer and wildlife fence, chicken wire, snow fence, rail fencing, wire fencing, barbed wire, smooth wire, mesh wire, plasmar fence post and more. In fact, some also used timber fencing. However, one of the main concerns for farmers is maintaining the fences and making sure they last long. This article provides a few tips for long-lasting farm fences.
Tips for long-lasting farm posts
Several farmers opt for preservative-treated timber fence posts however, they do not tend to last very long and begin to rot very fast.
There are several timber treatments available however they too do not stand the test of time.
Use timber that is pressure treated to extend the lifespan of the fence.
Dipping a creosote post in creosote oil and treating it with several chemicals is a solution that many farms opt for.
Metal fences are also a good option. Galvanized steel mesh fence will last for a long time. It will not be affected if it is under the ground or if it is placed in water. However, this too will rust over time.
However, recycled plastic farm fence posts are a good alternative; this cannot be cut, nailed or screwed.
Plasmar fence posts are highly durable and will stand the test of time. They are made from 100% recycled engineering grade polymer material.
Benefits of opting for plasmar fence posts
There are benefits of opting for plasmar fence posts as listed here:
This type of fence will not rot or leach.
It is arsenic-free and also fire resistant.
The quality of this type of fence is usually very consistent.
Plasmar fence is immune to fungal attract as well as termites.
It will not splinter or develop knots besides which you will not need to paint it either.
This is a highly environmentally friendly option. By opting for this type of fence you ensure you are part of the effort to reduce the waste going to the landfill.
IT is a fire-resistant material hence highly beneficial for areas that are prone to bushfires.
It helps reduce the greenhouse effect.
It is made from industrial and domestic waste polymers that are destined for a landfill.
It will stand the test of time since it can withstand extreme weather conditions as well as insects and pests.
Plasmar fence posts have various applications including that in a farm to secure the farm animals. They can also be used to secure a parking space, fencing for private premises, security fencing, and dunnage. Plasmar is 100% recycled from engineering grade polymer material. This has also been CSIRO tested for durability. It has been proven to last for more than 50 years making it one of the best alternatives to timber, besides which, it is also an environmentally friendly option.