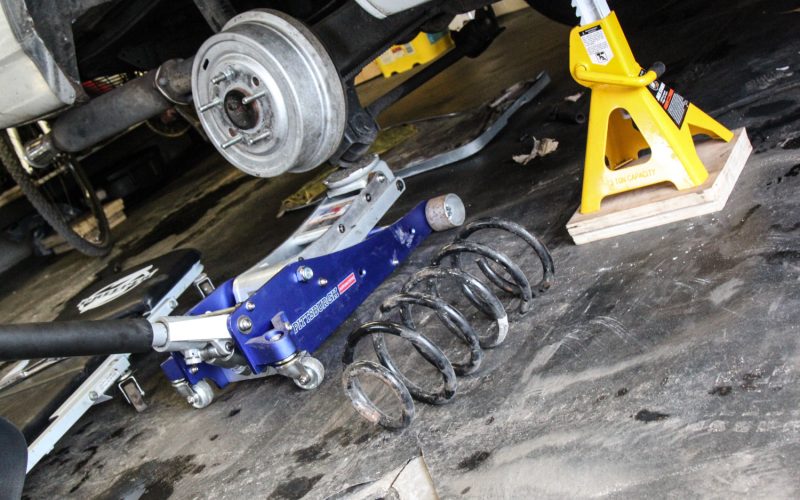 April 24, 2020
---
When people think about cars, the first thing that hits the mind is car performance. All of the horsepower is useless if a driver is not able to control his car. That's why car owners and engineers have shifted their attention to the suspension system. The job of the suspension system of a car is to maximize the friction between a car's tires and the road surface, to provide utmost safety to passengers with good steering stability. There are many different parts of the suspension system such as tires, springs, and shock absorbers which overall are responsible for the traveller's safety. One such vital suspension part is coil springs.
A coil spring is simply a spiral of a coil of resilient steel, responsible for the smooth movements of the car. Read this article before you go ahead and replace your coil springs in Brisbane.
Coil springs might not need the maintenance, but it surely needs a replacement for the safety of the passengers. Car owners who have been overlooking the importance of replacing car's coil springs and confused when to change the springs, here are a few situations where there is an absolute need for replacement.
Why do coil springs need replacement?
The most obvious reason is when the coil springs break. A broken coil spring is a concern of safety. If the spring is not replaced, a car will be out of control by the driver. Not only does a car's suspension work as it is supposed to, but it can also lead to puncture a tire or jam any other part. It can fall on the road while we are driving and cause the problem to other motorists and pedestrians. A broken coil spring must be replaced for precaution.
The other reason for replacing coil springs is when they become weak. One of the critical purposes of coil spring is that it allows wheels to move up in order to absorb bumps in the road and reduce jolting. There are various mechanical components for wheels in line. Weaken coil springs can cause the ride to be lower. Typically, most cars have four coil springs at each side. If the front or rear coil springs get weaker, it will increase the wear of the insider rear and poor handling of steering. Not only this, if the rear springs get sag, the headlights point higher and can dazzle the driver of coming cars.
Here are the two primary reasons calling attention to replace the springs on the first go. If in either case, a mechanic asks to replace the coil springs, do not wait longer and get the replacement done. As they say, "precaution is better than cure". Performance of a car is indeed important, but what's more important is safety.
Symptoms of a broken coil spring
In some cases, when the car's spring is broken, it can produce metal rattle when driving over bumps and potholes. Also, we can notice the ride height lower on one side, if the coil is broken. An old car has higher chances of spring sag and wear. However, there are no perceptible symptoms for broken coil springs. But, it can be caught with regular servicing of the vehicle by professional mechanics.
Where to buy automobile accessories?
Revheads is a premium supplier of top-notch automobiles accessories. From coil springs, Engine Extractors, Auto Sway Bars, to weber carburetors australia, they have everything we need for our luxurious car. They have an array of hard to find car parts, and if we need something that is not available on their site, they will find it for us.