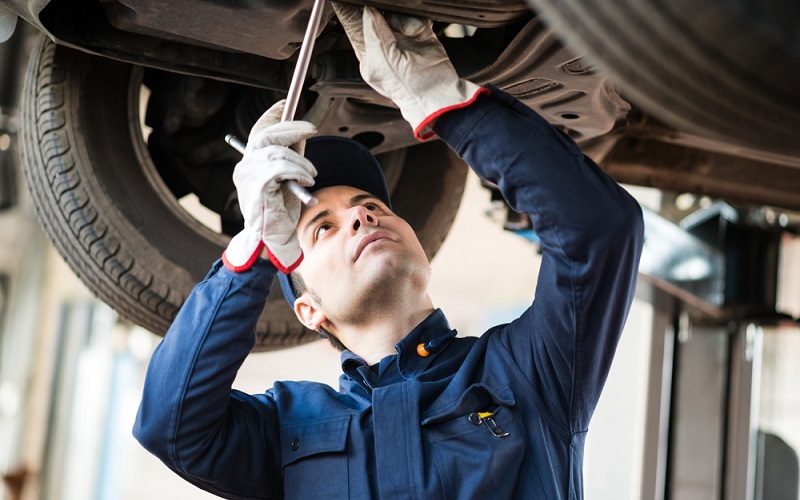 July 15, 2020
---
Having a well-maintained vehicle is a priority for everyone since you never know when it may stall and give you problems. This can be very problematic, especially when you are out on office work or running a personal errand. Though you may take all the precautions and keep your vehicle in shipshape condition, it may happen sometimes that your vehicle may suddenly stop and you may need to use the services of a mechanic to restart it again. In such scenarios, knowing which mechanic to approach and who would address your vehicle's problems instantly. It is of paramount importance as it will help you save a lot of time and effort.
While the question may seem simple, since one can approach any mechanic, it is not so. The reason for the same is the availability of a mechanic who specializes in the repairs of your vehicle and model. To assist you in knowing about the mechanic best suitable for your vehicle,
we share the different mechanics available in this article.
1. Auto Mechanic
The most common types of mechanics, they usually specialize in varied types of passenger vehicles. They are good for repairing your vehicle, performing maintenance on it, and even servicing your car. An auto mechanic can also diagnose the problem with your vehicle and guide you on further action, whether it needs to be taken to a more professional setup for repairs.
The other areas that auto mechanics can also help are, changing the oil and fluid for your vehicle, performing brake replacements, solving engine problems, taking care of transmission issues along with periodic servicing. The setup of auto mechanics may not be very elaborate and be simple and small.
2. Heavy Vehicle Mechanic
If you have a commercial vehicle or use a heavy-duty vehicle, then this is the mechanic you need to refer to for any problems or issues related to your vehicle. The vehicles they usually work with are land movers, trucks, buses, and even agricultural vehicles.
These mechanics have highly developed skills since these vehicles need someone with considerable experience and talent to work upon them.
Mechanics qualified in this field can handle a range of problems from diagnosing the problems with the vehicle to part installations. Due to the complexity and large scale of these vehicles, the setup of a heavy vehicle mechanic is elaborate and has many tools and machines to assist him with his work.
3. Diesel Mechanic
A mechanic who works in this field specializes in working with diesel engines and knows them intricately so he can address any problems related to them. Cars, buses, trucks, and even farms are some vehicles that use diesel engines.
These mechanics can also assist you with meeting the pollution regulations set by your council and ensure that your vehicle complies with all the local laws. They can also be contacted for the periodic serving of your vehicle whenever required and ensuring that all the parts of the vehicle are in optimum condition.
Conclusion
Being aware of the types of vehicle mechanics helps you make a well-informed decision on selecting the one that specializes in the specific area of the problem. An ideal mechanic can breakdown the problem, after a proper diagnosis of the issue, and take the required steps to correct the same as quickly as possible and within your budget.
Knowing the contact details of the mechanic closest to your office or house is a good practice and will be beneficial, in case you need to contact one in an emergency.