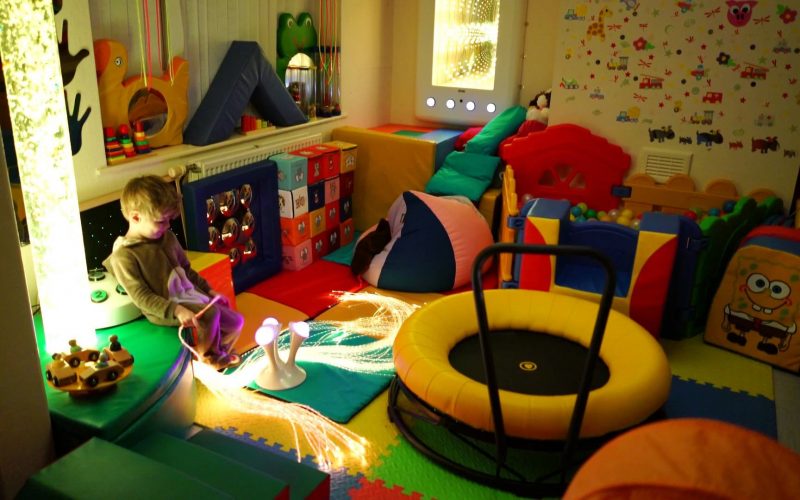 June 30, 2020
---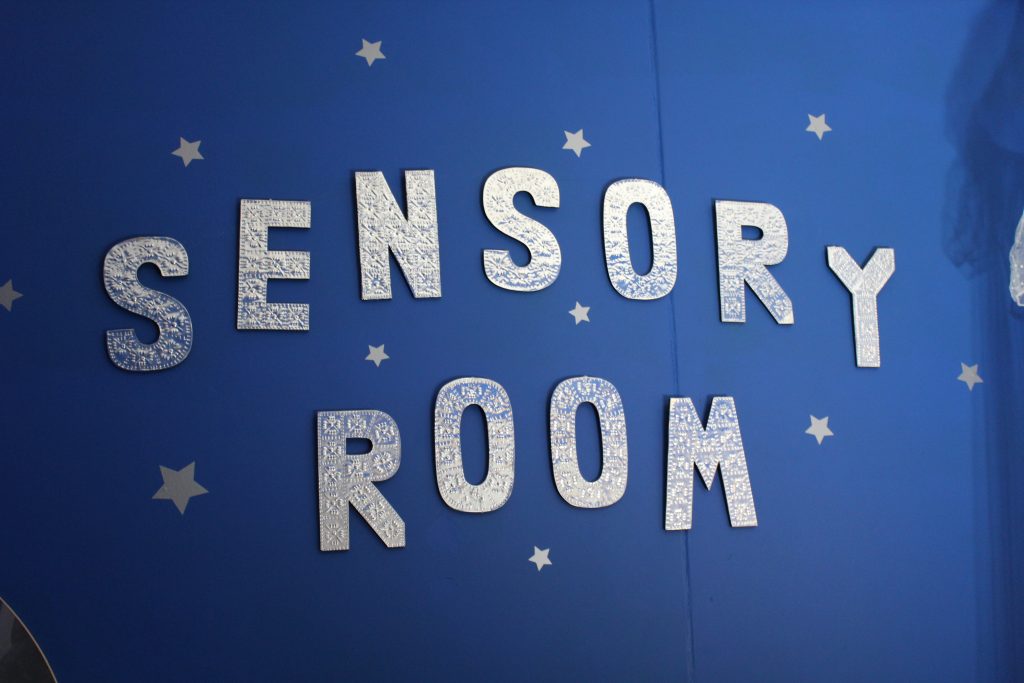 (ImageSource:-https://www.k2preschoolacademy.co.uk/sensory-room/)
Let's Start Building.
The Sensory Room is an extremely therapeutic place for both children and adults with sensory processing disorders whether they have mild or severe symptoms.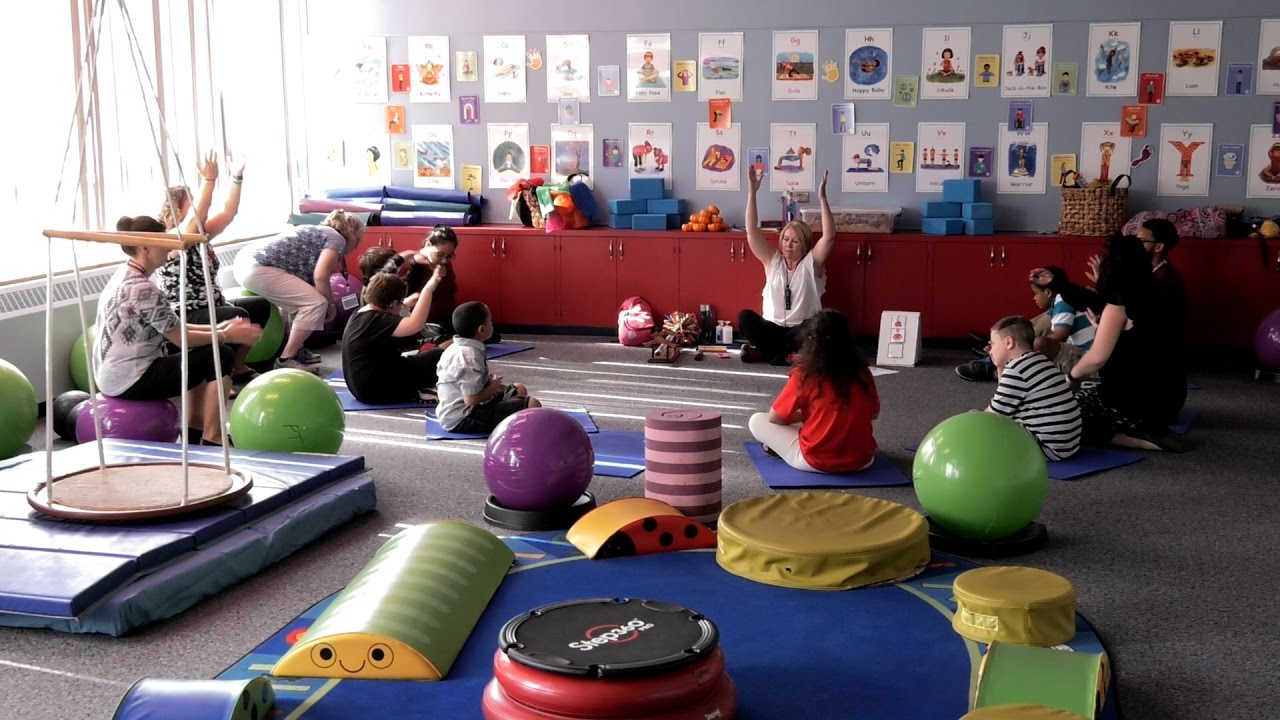 (ImageSource:-https://www.youtube.com/watch?v=T9j6rQ4rtQY)
A specific room where all the sensory equipments and activities are kept to help the kids who are having specific sensory processing disorder.
The room must be designed to fulfil the therapy needs for children according to their condition and severity.
Although a sensory room will be tailored to address an individual's unique needs, there is also certain equipment which can have therapeutic sensory system effects on anyone.
The reason for this is that it will become therapeutic depending on how, when, and why the equipment or activities are being used.
The professional guidance needs to come in regards to how, when, and why it can be benefitted anyone on opposite ends of the sensory processing continuum.
So, here we are going to know about equipment and activities that can be used for both hypo- and hyper- sensitivity, as well as specific suggestions for one end of the spectrum or the other.
The most important thing is that the point of a sensory room is to calm or stimulate the child through each of the senses.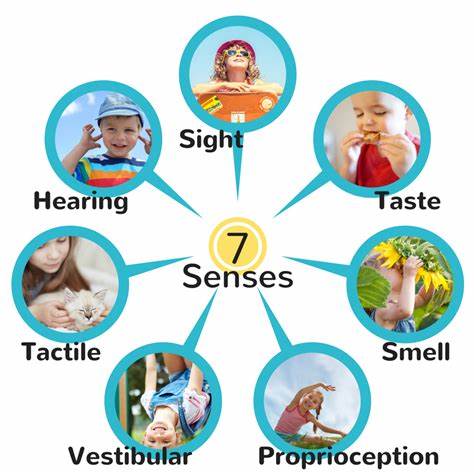 (ImageSource:-https://starfisheducation.com.au/making-sense-sensory-processing-strategies-young-children/)
Also keep in mind, when we are talking about sensory processing, we like to refer to the 7 senses, so be sure to include them all in your sensory room.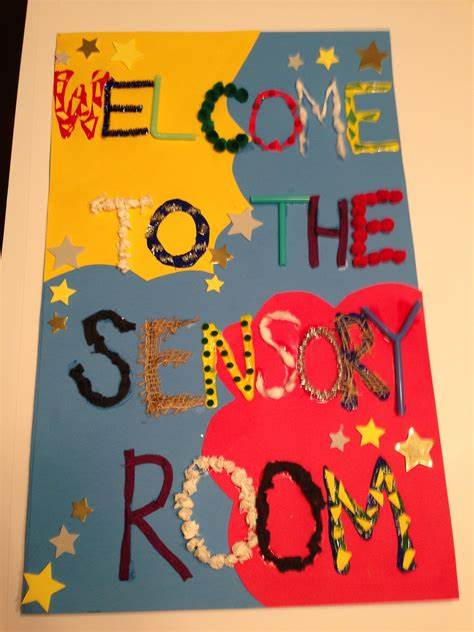 (ImageSource:- https://www.pinterest.com/pin/277252920783239048/)
Vestibular Input In Sensory Room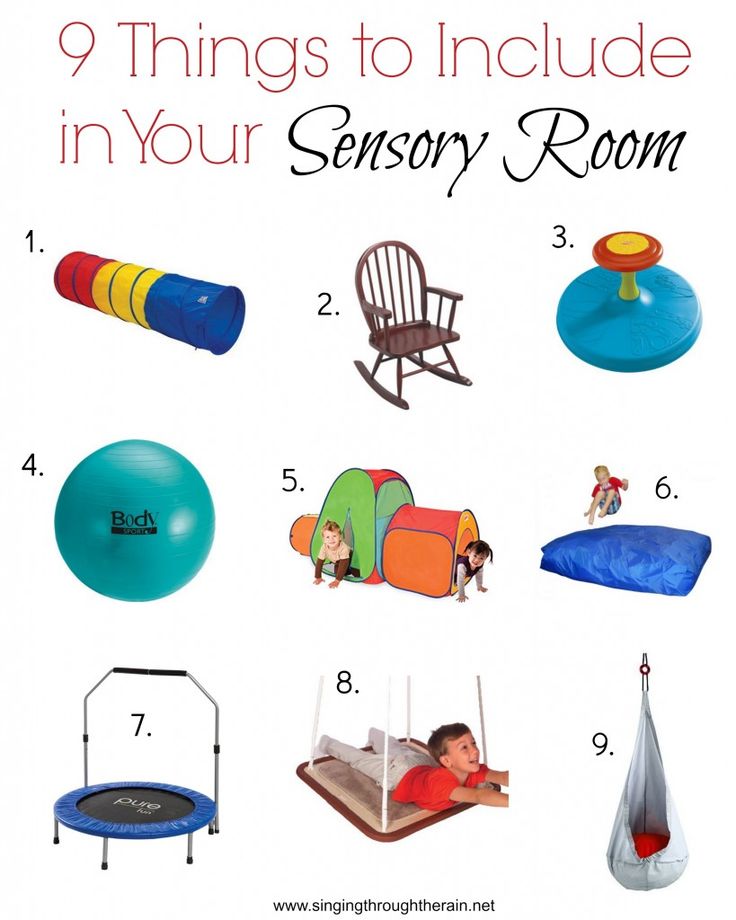 (ImageSource:-https://www.pinterest.com/funandfunction/sensory-rooms-at-school/)
In the Vestibular system, the most common items you should include in a sensory room is a swing that moves in one plane.
 (ImageSource:-https://www.edutopia.org/article/sensory-room-101-betty-ray)
It would definitely be the one piece of equipment you would want.
If you are setting up a sensory room in your own home, and are looking for a cheaper alternative, hammocks, hammock chairs, glider swings, and glider rockers can give you some of the same effects.
Either way, the gentle swinging motion can be both soothing and stimulating depending on its use.
Other vestibular activities
This activities include regular swings, slides, balance boards and discs, tubes to roll in, rocking horses or bouncing horses, and zip lines.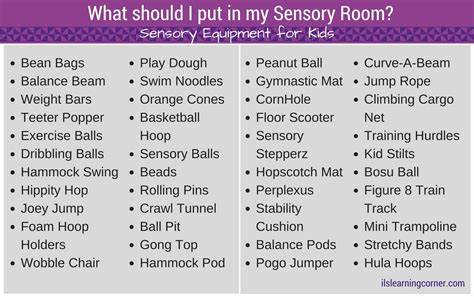 (ImageSource:-http://ilslearningcorner.com/2017-06-sensory-room-how-to-build-a-successful-sensory-room-for-greater-brain-development/)
Visual Input And Lighting
This is the most required portion of the Sensory Room.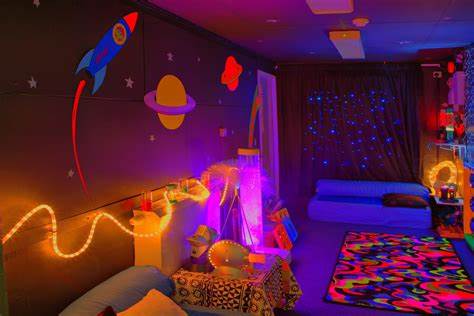 (ImageSource:-https://www.pinterest.com/pin/62909726017902924/)
Most importantly, make sure that there are absolutely no fluorescent lights (they bother some even to people without sensory processing disorders).
Colour cubes, fibre optic light sources, rope lights, and/or low wattage pastel coloured light bulbs are all good ideas.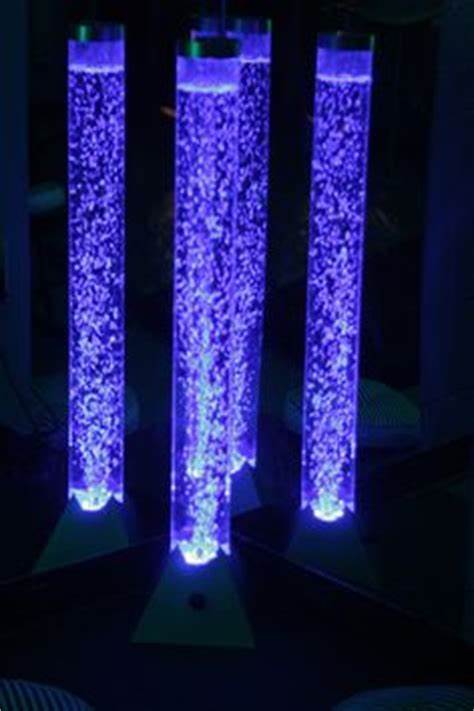 (Sensory Bottles for Visual Input)
(ImageSource:-https://www.pinterest.com/pin/457185799645518350/)
Some Additional visual accommodations and equipment can include
The play tents/huts, lava lamps, bubble columns, wall water fountains (or tabletop), and liquid light projectors.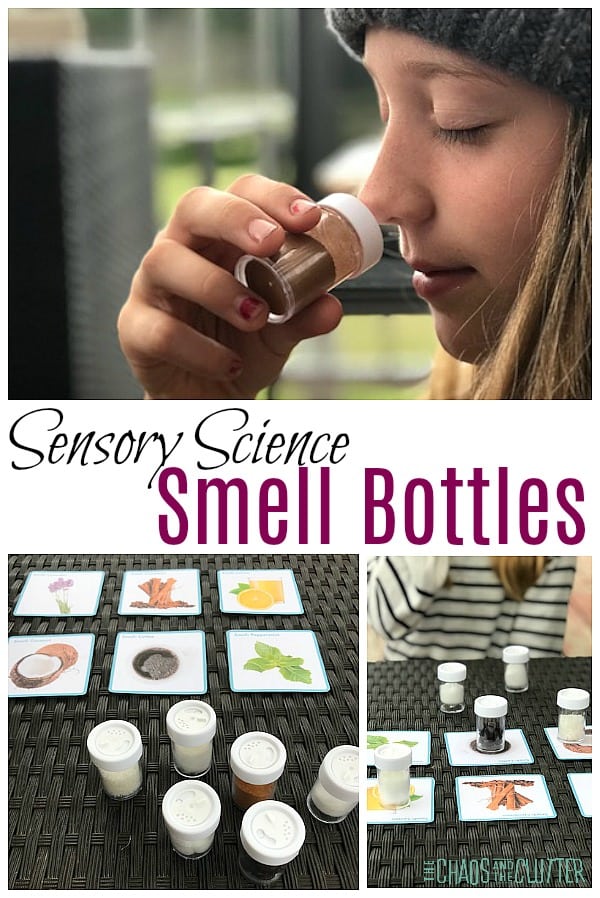 (LinkSource:-https://youtu.be/Dkt3q2Fymzw)
Smell (Olfactory) Input In Sensory Room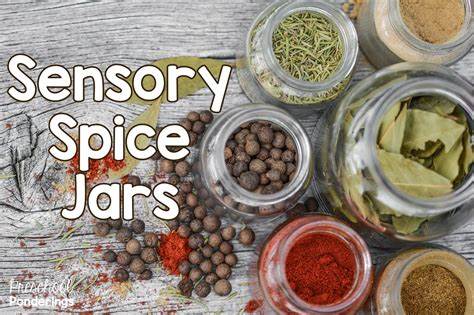 (https://www.thechaosandtheclutter.com/archives/sensory-smell-bottles)
To provide good and comfortable Sensory Input, aromatherapy is quite beneficial to children with sensory processing disorders.
For this reason, you have to include some variety of particular aromas which can be used via different mediums in your sensory room.
Remember one thing that the particular scents you use will vary with the effects, you are trying to achieve.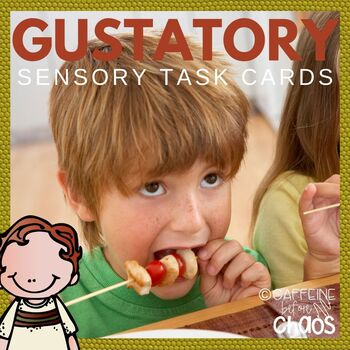 (ImageSource:-https://preschoolponderings.blogspot.com/2017/11/sensory-spice-jars.html)
Taste (Oral / Oral-Motor) Sensory Input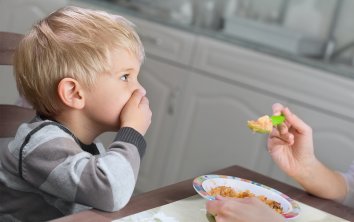 (ImageSource:-https://www.teacherspayteachers.com/Product/Sensory-Task-Cards-Gustatory-Input-4835480)
The supervised licking, sucking, tasting, or chewing a variety of foods, liquids, gum, or candy is a great activity to include in your sensory room.
For hyposensitive children, you can include sweet, salty, spicy, and sour flavours.
And for hypersensitive individuals, just one new taste or texture at a time.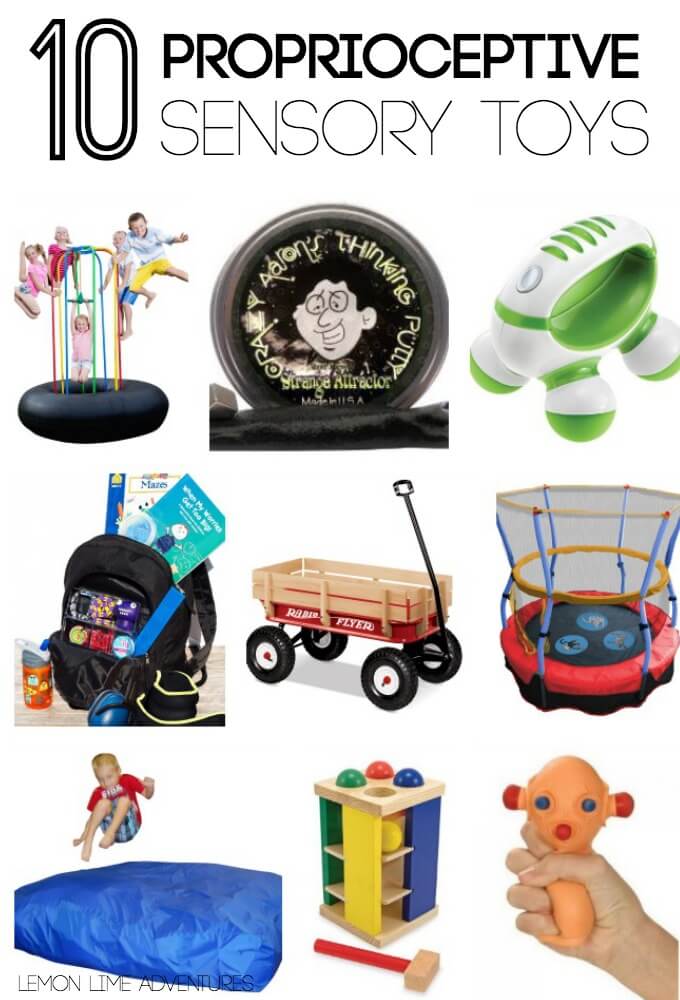 (ImageSource:-http://ilslearningcorner.com/2017-06-sensory-room-how-to-build-a-successful-sensory-room-for-greater-brain-development/)
Meet them at their level and please do not force them to eat anything they are extremely anxious about.
Oral Defensiveness -If you want to know how to help your child with oral defensiveness tolerate dentist visits better. Then you don't want to miss these specific techniques.
Proprioception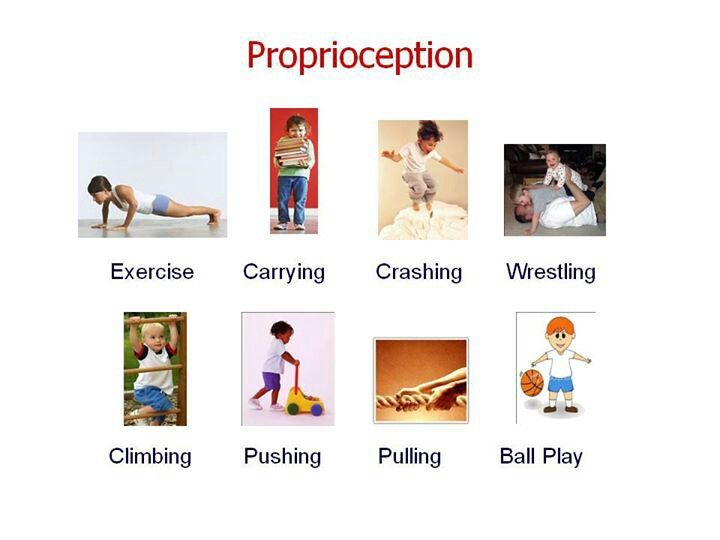 (ImageSource:-http://lemonlimeadventures.com/ultimate-sensory-processing-gift-ideas-guide/)
The one of the most needed sensory inputs in the Sensory Room.
Sensory rooms beg for good proprioceptive input.
Anything which will allow the individual to be "squished" or "hugged" will give the deep pressure input that their bodies crave.
Here are some great ideas: scooter boards, moon shoes, jumpolenes, tunnels, hippity hop balls, mini trampolines, squeeze/fidget toys, and things to climb or hang on.
Heavy Work Activities – an extensive list of heavy work activities and proprioceptive input (gross motor, fine motor, oral motor, etc.) which are useful in calming unfocused, over aroused children.
Tactile / Touch / Feel Input To The Sensory Room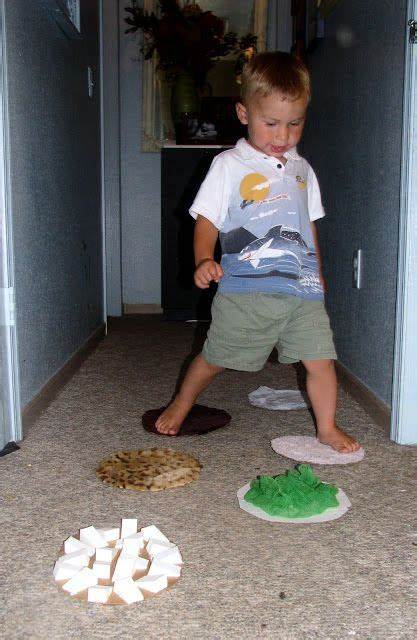 (ImageSource:-https://www.pinterest.com/pin/89931323784807985/)
Tactile experiences will be the easiest to supply in your sensory room, after all, everything has its own texture and feel.
(LinkSource: YouTube https://youtu.be/zULwQUQDMuM)
Auditory Input For Sensory Room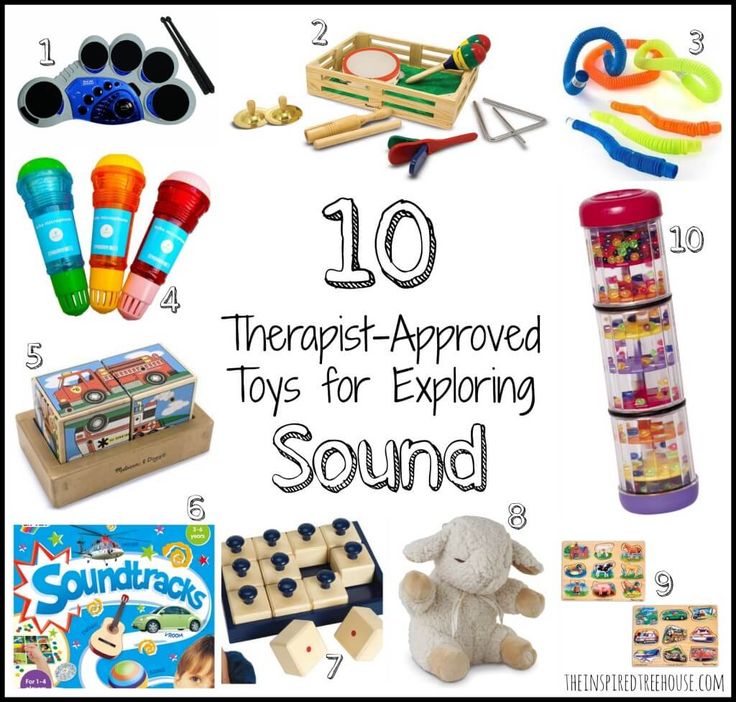 (ImageSource:-https://www.pinterest.ca/pin/93871973459721397/)
Lastly, we must not forget the soothing sounds.
 (LinkSource: YouTube https://youtu.be/-y1R2rFs0PQ)
Also, know that new sensory experiences are encouraged and necessary to test out and provide for your child.
You truly may not know how a particular sensory experience will affect your child until you try it.
The bottom line is the sensory room based around an child's sensory needs can be one of the most valuable therapeutic tools possible.
Some General Suggestions
Be sure to include as many sensory experiences and "stations" as possible.
You can work on 1-2 senses at a time; for example, soothing music while feeling different textures, or deep pressure input while using light/visual therapy and stimuli.
Use the room as "therapy", i.e. 5-7 days a week, 1-2 times per depending on the child's needs.
(LinkSource: YouTube https://youtu.be/kOlkK3YuG6g)
Any yes, encourage all senses to be explored and used.
Pay attention to your child's reaction to various stimuli.
Give the child more of what he/she is seeking, the best input to calm or stimulate.
Do not force anything.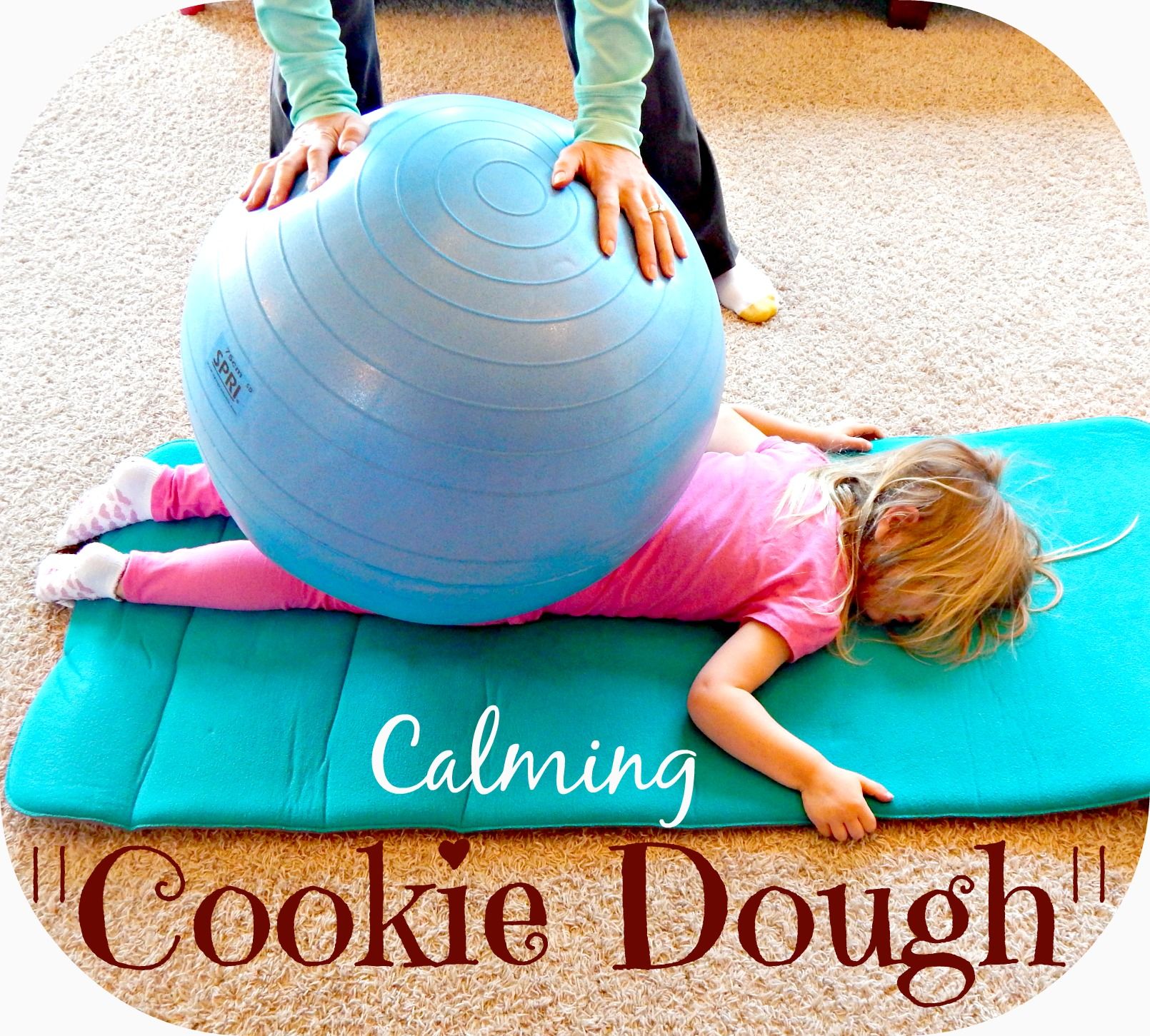 (ImageSource:-https://www.pinterest.com/pin/157414949455209339/)
Please don't forget to watch for signs of over stimulation/over arousal/extreme fears.
And, above all have fun.
This should be a pleasurable, calming, organizing, exploratory experience.
To create the proper set up of sensory room is quite costly, but if you don't have to face any cost related issues then it's easier for you to create the proper sensory room with all of your requirements.
But, If you have any cost or space related issues, you can still make your own sensory room according to your requirements.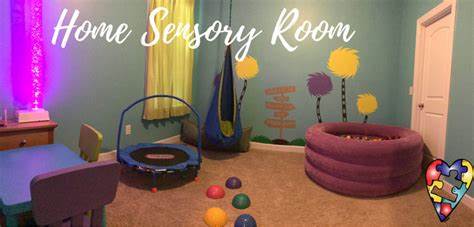 (ImageSource:-https://homemade.ftempo.com/homes-for-autistic-s/)
So, if you are a professional then its necessary for you to create a sensory room for your patients.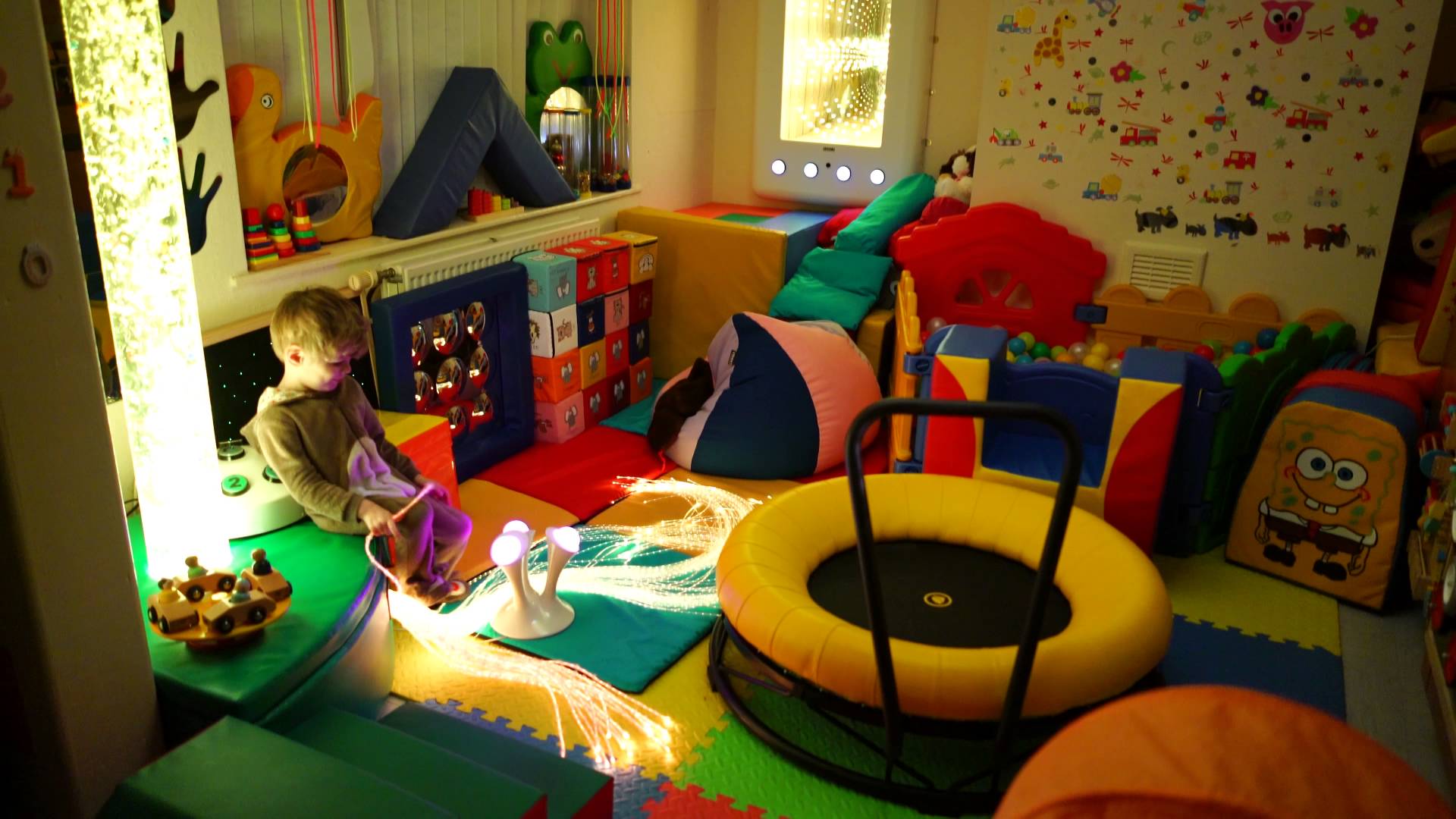 (ImageSource:-https://www.smalldesignideas.com/sensory-interior-design-ideas-children-autism.html)
It can be made in special need centres also, it's really beneficial for children.
Even you can make a sensory room at your home also.
So, it's up to you to give proper and needful input to children who are having such kind of sensory requirements.