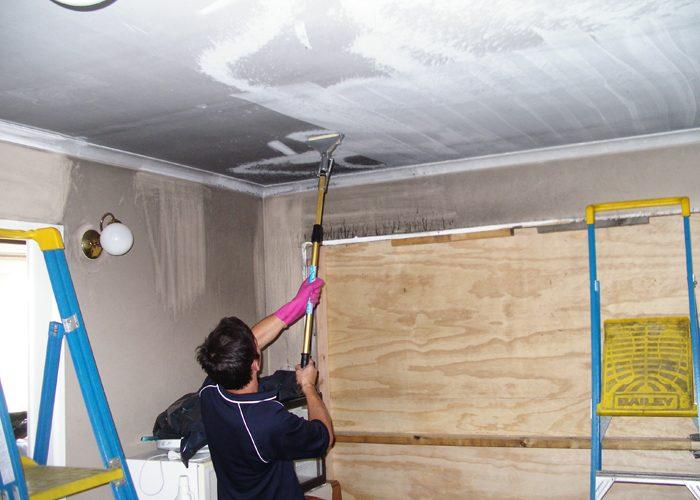 November 15, 2021
---
Do you know which are the destructive forces in nature? Fire is one among them. It can strike anywhere at any time with little and no warnings at all. Therefore, there are a lot of chances for the commercial and industrial areas to get fire damages. Even in houses, there are chances for terrifying experiences with fire and smoke. It can cause both financial and emotional damages. The supportive factors to bring back the areas are by Fire Smoke Damage Restoration experts. To bring back the life and replacement of damaged spaces requires cleaning services. It is not an easy task of clearing up. It involves greater methods and ideas accordingly to the destructions caused. With these services, you can restore your company, house, or any possession to normal. Read on through the article and get acquainted with all the things you should know about fire and smoke damage restoration.
Rapid Action To Minimize Damage:
There are several things to be noted when you clean up the area that caused destruction on fire. The only way to make the damages fewer is by the rapid action that you can take at the moment. In the aftermath of the fire damage, there may also occur further other types of destructions such as soot staining and mildew, etc. Here is the list of some types of damages:
Soot Staining: Soot is the carbon byproduct of burnt materials. Textures surfaces and porous areas are the places where soot staining is most vulnerable. The soot in the air will start discoloring the plastics and other substances.
Rust N Corrosion: The oxidized metal will start reacting with other oxygen that prompts to create oxidation or corrosion. Electrical conductors and even small devices may get affected by this and will give a risk of electrical shock.
Air Quality: Most probably the quality of the air retaining in the atmosphere will be affected. It gives a pungent smell or odor. The overwhelming odor will take a longer period to get rid of the area.
Fire Smoke Damage Restoration Methods:
Nothing more than terrifying and devastating to your house or space get swallowed by fire. It not only destroys the possession or products but also the dream or memories that one has for the space. There are several things to be noted while performing the cleaning of fire-damaged areas. It might be startling to view the place. From de-cluttering to throwing away the items, you need to take of each and everything with care.
Initial Fire Clean Up: If your house has undergone the destruction of fire, the foremost thing you should look for is undamaged products. Getting them back even with little issues doesn't matter. Like furniture, books, and other valuable possessions can be taken away in the first stage of the initial cleaning.
Look For Additional Smoke Damages: The next step is to figure out the affected area and this will help you to clean even quicker. Inspecting damaged ceilings of the space is also an important task.
Cleaning Smoke Damage:
The foremost step in cleaning the smoke-damaged areas is by removing all soot and smoke particles from the room. You should also take care of using the safety equipment before entering the space. Because soot tends to affect your lungs and can even be a reason to cause cancer-like diseases. Wear gloves, masks and get started to clean up using a vacuum cleaner. Be gentle when you use a vacuum and focus on the affected areas as well. But moreover, most people try opting for Fire and smoke damage restoration service providers to clean the space professionally.
Wrapping Up: 
Are you still in search of the best service providers for Fire Smoke Damage Restoration?We, Capital Facility Services offer you 24*7 emergency services. And also, try getting through your affected area within 1 hour. We also ensure you with a quick resolution and make your area safe. For further details and enquiry, login to our page with the given below link: https://www.capitalfacilityservices.com.au/.