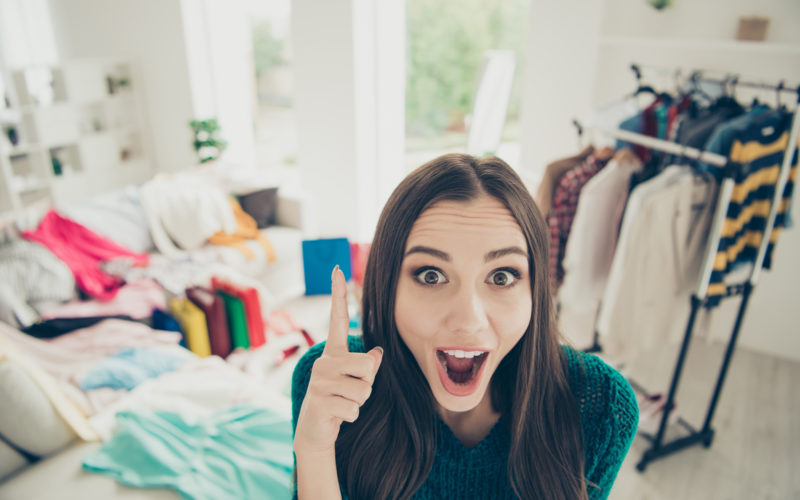 November 7, 2019
---
It is a basic thing that we do daily – wearing clothes! Thus, it somehow making sense that we should know some basic clothing tactics in our mind. There are some little things we can also do to improve our clothing but we just want to be aware of it.
Here I am passing wisdom on wearing clothes by passing some tips and tricks:
Tuck your jeans into boots
You may feel that your ankles look so fat when it is time to wear boots. It does not even make it hard to zip but it is making the bunch of uncomfortable fabric at the bottom. You should fold your end part of your jeans and wear socks on it. Then it will tighten up and then you can wear boots on the socks which will give you the perfect flat ankle look.
Bra strap concealer
If you are wearing some wide or deep necked clothes, you are in need to conceal your bra straps. You can take few thin strips of some fabric and then stich it inside of your cloth on shoulder part in which you can pass your bra straps to avoid them falling off from your shoulder. You can simply use a safety pin to make your bra straps stick to your clothes and won't glance from your clothes.
Use suitable inner-wears
You should be very careful to choose your inner wears for the clothes you are wearing. The material and colour of inner wears can have impact on your clothing. Sometimes colour of the inner wears can alter the colour of t-shirts. Sometimes to make it fancy, people are wearing it intentionally contrast in colour so that it will look more fancy. Nowadays, it is a trend to wear neon coloured inner wears in crop tops or inside transparent t-shirts to make it look fancier.
Double stitch your clothes
If you are going for an adventure trip or you want to make your clothes be last longer then you should always have double stitches in your clothes. If you are buying any cloth, you can give it to any tailor to give another stitch line to it in order to make your clothes more stable to wear and tear conditions.
Make the best out of waste
You can make the best out of your waste clothes using some smartness. You can re-colour your dull white t-shirts by applying die of your desired colour. You can have a print on your simple plain clothes. You can cut out a patch of your favourite design of your old cloth and stitch it to your new one to make it look prettier.