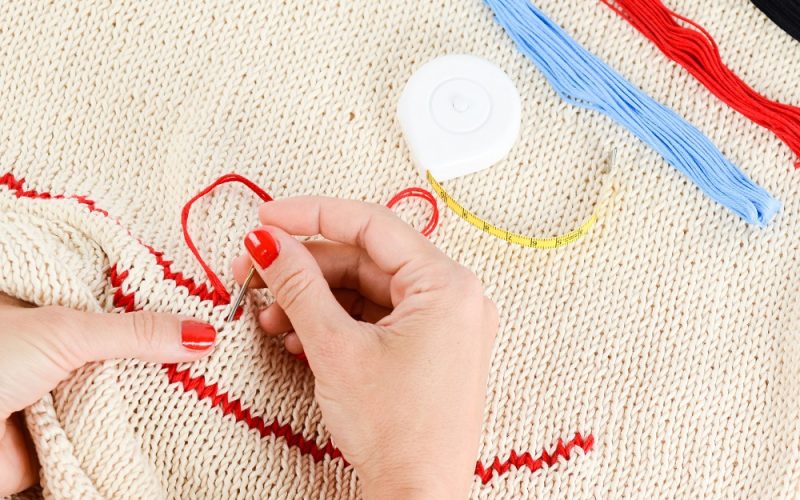 March 22, 2021
---
Now you can customize your garments with embroidered designs, graphics, and logos. If you want to promote your brand through customized dresses, then you can choose the best embroidery services. You can also use the same for your personal use, and you can design your own t-shirt with some artwork. You can decide the thread colors and design artwork for your customized dresses. These artworks can last longer, and you can give a great finish to your artwork by using some bold and vibrant colors. These embellishments use different treads and they are completely washable.
These designs do not fade away after multiple washes, and you can imprint your designs with threads on fleece and heavy cotton. But you need to pay a little extra for such artwork and the cost of a design depends on the number of stitches.
Choose the Embroidery Services to Design the Uniforms:
If you want to give a unique look to the uniform of your staff, then you can stitch your company logo and image on their t-shirts and shirts. You can imprint the same on their uniforms, but such prints cannot last long. Thus, you need to replace the uniforms of your staff in recurrent times, which will cost you a huge amount. This will help you to save the cost by stitching your logo and business name on their t-shirts and shirts. You can also use the same to design heavy cotton and use designs to customize some suits.
You can give such suits to your managers and they will represent your company with style. It will be a great advertising strategy for your company. There are some embroidery services available online that offer individual designs and services. You can avail of their services to design your own t-shirts, sweatshirts, shirts, and suits with your customized designs.
Why would you Choose Embroidery Services?
Before you choose the service, you need to consider their artwork and fabric. T-shirts can shrink after a few washes and you need to choose some thick fabric for embroidery artwork. For example, you can use polo or golf shirts, jackets, sweatshirts, and hats for your embroidery work. Make your design simple because embroiders will use some treads to emboss the design and complicated designs can make your dresses clumsy.
Embroiderers use some computerized machines to stitch your logo on the apparel and they can provide a great finish to your uniforms. Apart from the uniforms for your staff, you can also design some t-shirts for your organizers to host a special event.
You will get full control over the design when you choose this option. It ensures the designing of polo shirts, caps, trousers, suits, formal shirts, and other apparel with your unique designs.
Custom embroidered shirts and dresses can give great exposure to your business. You can give some solid-colored polo shirts to your employees, but if you emboss your logo on their shirts with colored stitches, then it will become an advertising tool for your business. An embroidered logo and company name on the front of the shirt can look smarter and perfect attire for your employees to represent your company.
Conclusion
Embroidery designs can last longer, and they do not fade away. It will give a professional look to your uniforms and stitch your logo with some bold colors. Make sure you opt for the designs that are suitable for school uniforms, team jerseys, and work uniforms. You can find some reliable services online and they can also help you to design your logo and other artwork.