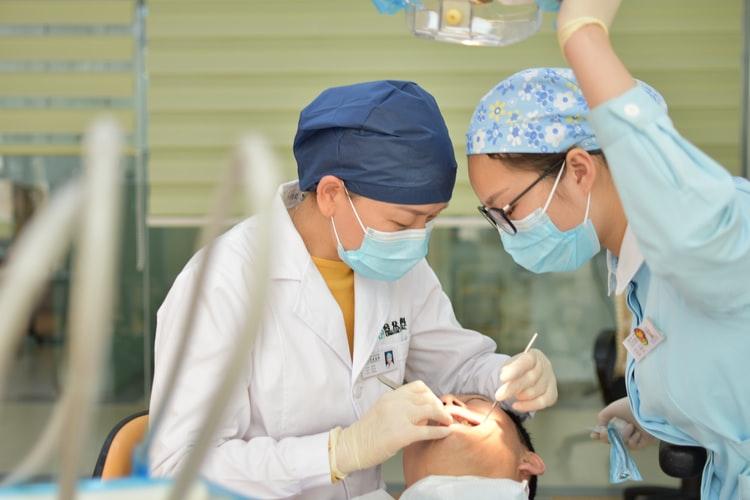 October 7, 2020
---
Generally, an emergency is a stressful period where you need to be careful with your decision. When you make a wrong decision now, it will lead to a huge loss in the later stages. Fortunately, if you have not experienced any dental emergencies in your lifetime, it is good. However, you might not be aware of it. A dental emergency is a tragedy that happens in your teeth. There is a list of such symptoms, and you should be aware of handling the situation appropriately. This might be helpful for you or the people with you.
1.Abscess and swelling
The dental is common for anyone. In particular, the people with an injury in the face will commonly have dental injuries. This is the dental emergency where you need to get it treated by the dentist. You need to look for medical assistance when you are facing issues like toothache, inability to bite, and swelling. If you leave it uncared, it may lead to fever and further infections that will be worse in the advanced stages.
2.Fractured jaw
You or the people around you may suffer from trauma to the head or jaw, which requires immediate treatment. In this case, the affected person may not be conscious. If they are conscious, help them to rinse their mouth and remove if there is any blood. Later, take them to the dentist to have a visual inspection of the damages in the jaw. Ensure that the patient is seated or reclined until they have medical assistance.
3.Toothache
When someone is complaining of the throbbing pain in the mouth, have a peek. Ask them which tooth is causing pain and look for the dentist's appointment as soon as possible. As the first aid, offer a warm salt solution to gargle. You can make the solution with a tablespoon of salt mixed in water. In the case of a young child, who cannot swish and split, you can apply the cold compress to the cheeks of the child. Later, you can offer over the counter liquid anti-inflammatory medication labeled for the children.
4.Accidents during the sports
When you are moving to sports activities, you should ensure that you have all the safety things for your wellness. Several safety precautions like helmets, clothes, and gear are necessary to perform the best and to be safe in sports. In addition to these, try to have the mouth protector as well. So, this will safeguard from problems from getting hit by the softball, playing soccer, or an aggressive play on the football field. It may be an outdoor sports ground, safety comes as a priority. You can also discuss with emergency dentist Melbourne about personal dental conditions and follow the guideline he or she gives you.
5.Continuous bleeding in the cut
It may be a big or small cut of injury in your mouth. If it does not quit bleeding, it is an indication of the dental emergency. Generally, the bleeding should stop when you use the white cloth on the wound and hold it for at least 15 minutes with little pressure. If you do so and still have to bleed, then it is the time to look for the emergency dentist Melbourne. They will analyze the reason for bleeding and make some stitches in the affected area to stop bleeding.
Choose the right Emergency Dentist!
Anyone can have a lack of health that leads to health issues at any time. These are some of the issues you will commonly find as a dental emergency. So, it is not possible to look for the right dentist during these emergency cases. Thus, it is better to look for the right dentist in Melbourne and have contact with them. This will help you highly during the time of emergency for you, your family, or even for strangers. Understand the importance of and care for dental health to contact us Wisdom Teeth Removal.
Read more on the below links: