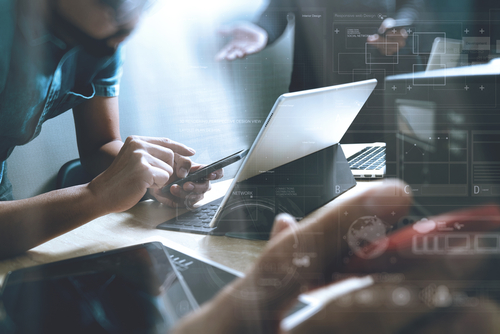 December 21, 2020
---
For small and medium enterprises (SMEs), having a robust website has become essential these days. Your website is where every potential customer verifies the authenticity of your business.
Not only does it allow your business to promote and sell products and services online but it also distinguishes your business from its competitors. Long story short – your website is one of the most valuable business assets for sharing information, creating credibility and standing out in this ever-vying world.
5 Undeniable reasons why your business needs a website
As discussed above, you need a website for several good reasons. Doesn't matter if your business is small and has limited resources. Getting your website developed by an experienced web designer and developer will help you experience a good change.
Let us now discover how beneficial web presence can be for small and medium-sized businesses.
Find more customers online
Did you know that 90% of consumers use the internet to search for a local business? This means that most of your customers are online. Even if your small business is local an impressive web presence will help you expose it to the global market. Also, it is easier for a potential customer to find your business online.
Build a credible reputation
One of the most notable benefits of having an online presence is that your business can build a strong brand reputation or credibility. Today's digital-savvy customers trust online reviews as much as personal references. Being more credible means you can effectively attract more customers and increase your sales. Having a website can make all the difference.
Expand your small business
The aim of every SME is to expand to a bigger marketplace and reach out to the new horizons and new customers. While face-to-face interactions and word-of-mouth advertisements are always important, a web presence gives you the ultimate opportunity to expand your business through online means. For instance, an e-commerce store can sell products online and ship them to distant places. When you have a website, your business doesn't remain local – it becomes global.
Benefit your business with digital marketing
While traditional marketing is still exercised by many businesses, it is not the best way to promote your small enterprise in the digital age. As everything is digital in the 21st century, marketing is no exception here. When you have modern website, you can run digital marketing campaigns, improve your ranking and take advantage of SEO services. Consequently, this will give help you go above and beyond with your business.
Become your industry's leader
There are fair chances that most of your business competitors already have an established online presence. If you don't have a website yet, it will surely raise questions in the heads of consumers. Consequently, you will lose a big chunk of revenue to your competitors. In order to stand out and carve your own niche, you need to have a decent online presence where you can fluently interact with your potential customers.
Final Words
If you want to take your small business to the next level, think about launching a professional website with the help of experts. There is no time like the present to get ahead of the competition.
For expert help, get in touch with Digital Pieces. We have a creative and reputed website development company located in Melbourne.