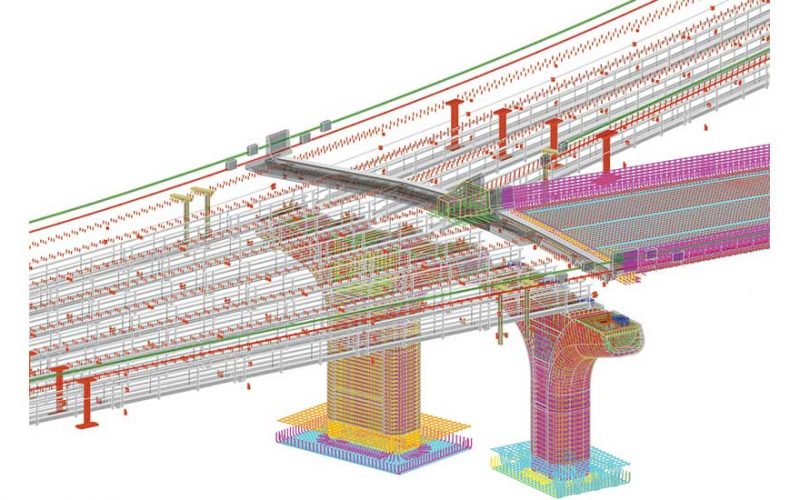 January 14, 2021
---
3D Architectural Rendering or 3D Modelling has benefited city's infrastructure over the years, whether for a new build or the renovation of an existing system, and we want to share with you some of the best.
3D Modelling helps city officials in numerous ways when it comes to infrastructure, from sharing concepts to showing the public to getting all the team members on the same page. Not only does it help improve communications and set expectations, but 3D Infrastructure Modelling can also ultimately help cut costs and increase efficiencies.
Improves the Ability to Share Infrastructure Concepts
Rendered drawings are incredibly beneficial in 3D since they ensure that the designer, developer, and the public can all clearly visualize the end result and its impact on the city's current infrastructure. The ability to create a detailed and thorough architectural visualization and then easily share it with all parties involved in its development makes it easier to collectively figure out the optimal use of materials, water, land & energy.
Improves Presentation Materials
The realistic images and details displayed in these renderings will ultimately enhance a digital presentation or stationery mock-up.  Many infrastructure developers have discovered that 3D Renderings services are an invaluable resource for presenting a project to municipal boards and commissions.
Improves Municipal Environments
Just like Innovative house rendering, developing and expanding cities to achieve the best possible environments for the individuals who reside in it is a complex and challenging objective. The use of land must not only consider the most cost-effective and functional strategy, but also the one that will be the most beneficial to the residents of the municipality.
3D infrastructure Modelling or environmental modelling can be used to depict the entire construction process, so residents and city officials are always updated on the rebuilding schedule. Infrastructure Modelling can also outline what changes need to be made to existing infrastructure to prevent further or future damage.
Improves Protection of Existing Infrastructures
Infrastructure Modelling can be used to show city officials or builders how factors like the speed of the wind in a hurricane or the damage from rising floodwaters could have on their current structures or on projects that are already in progress. They can use this insight to make the necessary changes to better protect their cities from potentially dangerous storms.
3D Architectural Rendering technology can determine water consumption's impact on aquatic ecology, possible air emissions problems and their effect on the environment. It not only predicts the ecological impact on its surroundings but the economic and social impact that accompanies it.
Less Chance of Costly Errors
This 3D technology is designed to minimize the possibilities of errors regardless of how often the design is altered. Every aspect of the current model will instantly adapt to account for any new additions to the virtual city.  Infrastructure Modelling also allows engineers and developers to study various design options during the initial planning phase to make better-informed decisions.
Improves the Efficiency of a Team Environment
Infrastructure Modelling improves team collaboration by making it easier to share conceptual designs across various project teams and external contractors. Everyone involved is able to monitor, manage, and improve performance by taking advantage of 3D infrastructure Modelling.
3D infrastructure Modelling software allows a person to manage and control engineering operations digitally. It can encompass everything from roadways, to water infrastructure, to communications networks. The 3D Architectural Rendering approach combines various disciplines and aids in the efficient planning and execution of managing a city's infrastructure.