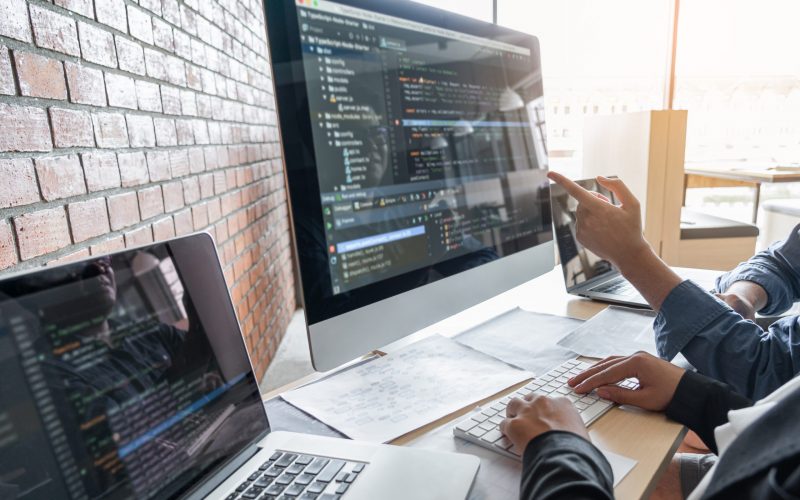 November 12, 2020
---
In recent times, a website is the new business card. A website is crucial, irrespective of your business and its size. Whether you are an entrepreneur, home-based businesses, small or big business, a website is a must. It does not just introduce your business to the general public but also helps in providing your business with recognition. Moreover, it presents the company's background, expertise and credibility for the products or services the business offers. 
If you want to sell your products or services online, it is a great platform to reach out to potential customers. It is an excellent means of highlighting the company's goals and objectives, along with creating awareness about the products/services. 
Especially in times of COVID-19, it has further gained popularity as our movement is restricted. Due to this, people have started ordering more items online than before. It's the best time to take your business online and if you need help with it, contact a qualified web design company Melbourne. 
Here are some of the key factors stated by our team of web developers to guide you better. 
Decide the purpose of your website.
The first thing one should do is to decide on the purpose of building a website. If you want to utilise it as a business card, it's advisable to have an informative website, which is fairly static. 
However, if you want to start with a static website initially, and later want to add online sales options, it is very much possible. 
2. Choose the right Content Management System (CMS)
Based on the purpose of the website, you can choose from the various CMS. The two most popular CMS currently are WordPress and Umbraco. Our web development company Melbourne experts believe Umbraco for the varied options it provides. There are many other benefits of using Umbraco as a CMS.  
3. Choose a web host.
Every website requires a "host", a server wherein storing of data for public access is possible. As a small business hosting your website may make a hole in your pocket. Thus, it is advisable to select an external host for hosting your website.   
4. Create an exciting website User Interface. 
To make the website look attractive, use high-quality graphics and images. It's advisable to avoid using stock images and go for real pictures of the product. This will help the business to connect more effectively with its customers. 
5. Keep the design simple and attractive.
Refrain from making your website design tacky and resort to simple and attractive designs. The simpler the website, the easier it is for the users to understand and relate to it. The elements of the website should have proper spacing between them for a clear understanding.
Another benefit of keeping the website design simple is for easy navigation. 
6. Optimise the website for Search Engines.
Search Engine Optimisation (SEO) is a set of practices that you should apply to your website to ensure the search engine's index and rank it higher on its search results. Once the website is crawled by search engines, it has to compete with the other websites with similar content. However, it is an ongoing process which reflects results over time.