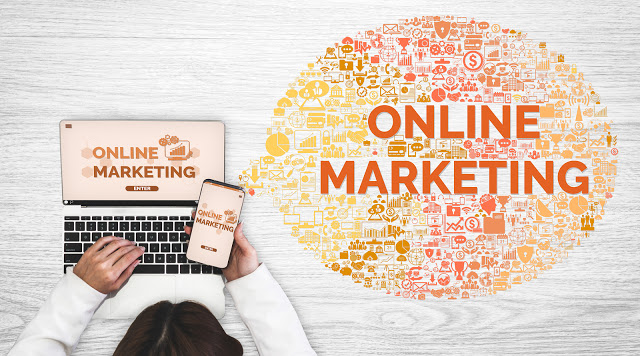 April 25, 2020
---
With the growing usage of technologies, the importance of digital marketing has significantly grown. With that, it has become crucial to find a reliable digital marketing agency. However, it's a misconception among many that digital marketing is relevant only for the established businesses. Small business groups and start-ups rather can generate greater profits through them.
Providing an all-in-one solution
A specialist digital marketing agency has full-force in-house professionals to deal with the whole range of client demands. Starting from SEO to content writing, social media marketing to email campaigns, they can handle it all for the clients. In fact, most of the modern-day digital marketers come up with their own team of web designers and graphic designers as well. In short, all it takes for the concerned business owner to discuss with a digital agency about the plan of taking the business to a digital scale.
Helping with networking
Not everyone is a digital marketing expert. But, almost every business in modern times has realized the importance of the digital platform. Starting from getting a backlink to finding the right analytic tool, there are many dimensions of digital business, which demands proper networking. A start-up with not much experience in the digital arena should simply take the help of a fully accomplished digital marketing agency for the best help.
Budget-friendly
Budget is quite an obvious issue for every start-up and small business. In this context, no other marketing plan can give as much flexibility as a digital marketing plan can provide. Rather, digital marketers suggest specific digital marketing options as per the concerned business.
It is also quite easy to track or keep check of the performances of the marketing campaigns conducted. No other marketing campaign type can provide better performance reports than digital marketing. Keeping all these aspects in mind, digital marketing certainly seems the most appropriate option for small businesses.  
Convincing market research and case study details
Data is the modern-day gold and oil. Every business endeavour extensively depends upon correct market research reports and case studies. Needless is to say that market research companies demand such huge packages for their reports that simply are impossible to be afforded for a start-up. A digital marketing agency rather can be a much effective option for them.
Collecting crucial data and user behaviour trough high-end analytic tools is a smarter way that the digital marketing agencies master at. Moreover, they often don't charge anything extra for these researched details, or it comes within the package. Undoubtedly, all these aspects help small businesses in smarter and quicker decision making. 
Evading competition to find a client
Small businesses and start-ups thrive through big clients. In a globalized era with so many competitions, finding a relevant client is certainly not as easy as it seems. It needs effective branding and reach-out, which can be achieved smartly through digital strategies. In comparison to the traditional offline campaign, it is certainly way lot simpler and smarter considering the fact that there is no restraint from the competitors. 
Establishing and enduring solutions through effective inbound techniques
Originality, reputation, or impressions are certain aspects that hugely matter for the start-ups. The advantage of digital marketing for small businesses in this context is the inbound marketing strategies associated with it. Be it about organic search engine optimization or influencer outreach, inbound strategies are enduring and brand value-boosting. Moreover, these involve fairly low expenses, which suits the start-ups the most.