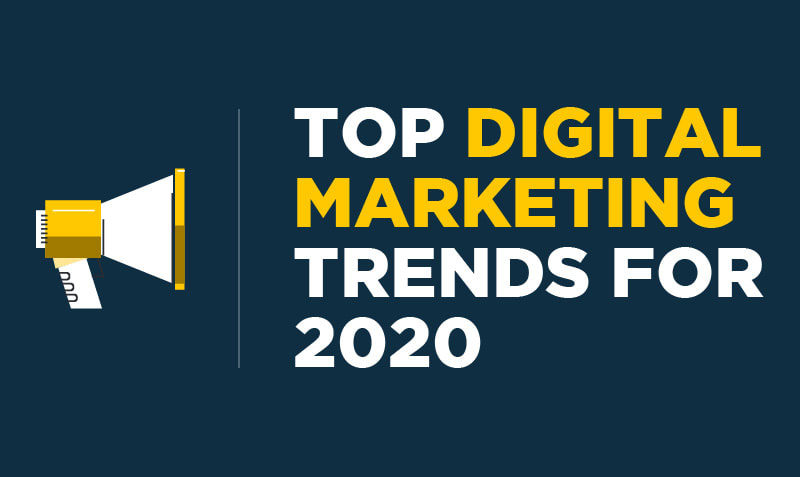 December 30, 2019
---
With the many milestones that have been crossed by digital marketing over the past few years, it will not be wrong to say that in the coming years this growth is going to be constant if not more and many new developments and advancements are sure to take place completely revolutionizing the world of digital future. Let's have a look at some of the most trending ideas for digital transformation in 2020.
– Voice search optimizations
With the invention of devices like Alexa and google homes, where the user has the luxury to orally solve their queries, there is little left for imagination. A device that can solve your queries by merely popping a question as you would to another human next to you is nothing but a wonder in itself. To make the most in this field, the following should always be kept in mind.
1. Follow headings with content that directly answers the question or speaks to the target keywords in your headings.
2. The right use of H2 and H4 headings to break the content and add the keywords.
3. Create well-structured content
4. Target local searches
– The right use of Artificial Intelligence
It will not be wrong to say that artificial intelligence is the path to the future, with some of the biggest industries and enterprise going this way, AI has the potential to bring rapid and positive changes. It can help one to :
1.Creating SEO friendly headlines
2.Providing recommended wordcount's.
3.Identify and refresh old content
4.Identify relevant keywords and topics
– Video search optimization
Believe it or not, in today's marketing world, the video marketing strategy is ruling with a ratio of 80%. Clearly, this is a great way to boost your marketing strategies. Even search engines like google give better ranking to websites that are well equipped with video content. Clearly, with the availability of a video to convey the same, fewer and, fewer people are keen on reading long texts. If you have the right story to build and you can convey your message through it, not only are you sure to be a favorite with google but also your target audience.
– Constant updates and optimization
Ok, so you have created an excellent website that has both appeal and attraction and you have also managed to find the best content for it to convert your message, but is just that enough? Clearly not. In order to maintain your ranking and entangle the viewer to keep coming back for more, it is highly recommended that you use the mediums of blogs, newsletters etc. to not just enhance your rankings but also grip the attention of your viewers.
In today's time and age, if you want to grow, then the presence of digital marketing is a must. Digital marketing is spreading to wings not only in the field of advertising but marketing as well. So, to spread your wings and fly, keep this trend in mind and make the most of this fantastic world.