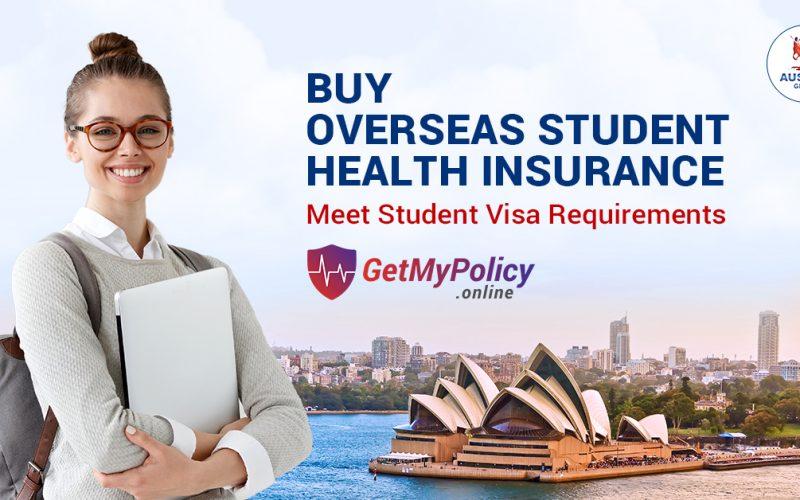 July 27, 2021
---
Feels like standing at the crossroads to choose the best overseas student health cover? You can get a quote by visiting an individual insurer's website, but what remains a daunting task is keeping the track of features offered.
Glad that you are reading this post, as we have brought you the OSHC price comparison from the government-approved OSHC providers. Besides the usual Australian OSHC plan comparison, we will also shed some light on what factors should play a major role in deciding your OSHC policy.
Each OSHC policy provider is known for decorating their policies with feature-list to lure students and/or guardians to choose one over another. However, till today, the most differentiating factor remains is the cheap oshc insurance.
But, that shouldn't be the case.
Why?
Well, we are still fighting against the 2nd wave of the COVID pandemic, aren't we?
In such a scenario, it becomes critical to focus on health benefits offered rather than a few extra dollars.
Most of the OSHC providers are offering more or less similar major benefits. Let's try to see them individually which will help you to decide the best OSHC for Australia as per your health condition. Later, you can follow the post to have the quick look at the cheapest OSHC insurance.
What does ahm OSHC cover?
Ahm includes benefits towards the hospital and medical costs while you are studying in Australia.
Features:
Visits to General Practitioners (GPs) and specialists
Treatment by surgeons & anesthetists in hospitals
Pathology tests
X-rays
Hospital accommodation costs
Prescription medicines
Emergency ambulance transport
Besides the above listed major benefits, ahm OSHC also offers Online Member Service (OMS) to overseas students.
The OMS service helps you to manage your OSHC health cover Australia on the go. You could view and avail of various services by accessing ahmoshc.com.au or simply download the ahm OSHC app.
You can:-
View cover details
Update contact & bank details
Access 24/7 student health & support
Find a provider who will bill ahm directly
View your digital card
Make a claim & more
What does nib OSHC cover?
Nib OSHC health insurance not only offers policies that are visa compliant but also pays benefits towards medical services provided by a doctor either in or out of the hospital.
Features:
Benefits equivalent to 100% of the MBS fee
Benefits equivalent to 100% of the ambulance fee
Operating theatre, intensive care, and ward fees
Pharmaceuticals for treatment when in hospital
Accidents
Rehabilitation programs
There are few exclusions for the nib OSHC core such as:
Cosmetic surgery
Non-govt approved MRI scans
Laser eye surgery
Experimental surgery
Transportation into or out of Australia
What does Medibank OSHC cover?
Medibank overseas student health cover allows you to choose from two variants, namely, Essential OSHC & Comprehensive OSHC.
The latter is only available through selected universities and schools. The former, i.e, Essential OSHC is opted by students in general for all course types. Your hospital cover with Medibank OSHC will look after the accommodation costs and doctors, specialists, surgeons, and anaesthetists for the below-mentioned services.
Features:
100% of MBS fee
Ambulance services
Accident & emergency departments
Rehabilitation
Palliative care
Hospital psychiatric services
On-campus support
Medibank OSHC goes out of the way to help students with their health insurance while they are studying in Australia with the following listed further benefits.
24*7 student health & support line
Medical assistance from a registered nurse
Counseling services
Health system guide
Living in Australia support
Travel document assistance & more
Your Medibank OSHC will not be eligible to pay for any of the cosmetic surgery/procedures, which is not clinically mandated and which an MBS item is not billable.
Excluded Services:
Assisted reproductive services
What does Bupa OSHC cover?
With Bupa, for hospital & medical services you can opt for OSHC as well as Advantage OSHC. With the myBupa App, you can access your policy documents & tax information, submit a claim, update personal details, access exclusive health tools & discounts, and more.
Features:
24 hour Student Advice Line
Emergency ambulance cover
100% of the Medicare Benefits Schedule (MBS)
Inpatient medical costs
In-hospital treatments
Services not covered in your Bupa OSHC is listed below:
Treatment at a non-agreement private hospital
Expenses during the waiting period
Non-PBS, high-cost drugs
Cosmetic surgery
Any treatments or services rendered outside Australia
Treated as an outpatient without admitted into a hospital
Procedures not approved by Medical Service Advisory Committee
We hope that the above-mentioned list has provided you with some idea about the services offered by different OSHC providers. Furthermore, you can make an informed decision of choosing one based on your personal healthcare needs.
We understand that this is also not quite handy format to compare and thus, we suggest you check getmypolicy.online for quick comparison between OSHC providers and to avail best overseas health insurance.
The above-mentioned site showcases a features list in the left panel and OSHC price comparison on the top. Take a look at the below image.
Wrap Up:
The whole purpose of the above comparison of the list of OSHC providers in Australia was to give you a brief idea about the features and hospital services offered. Moreover, visiting OSHC comparing websites like https://getmypolicy.online/au/ will certainly help you to quickly choose one over another as per your medical conditions.