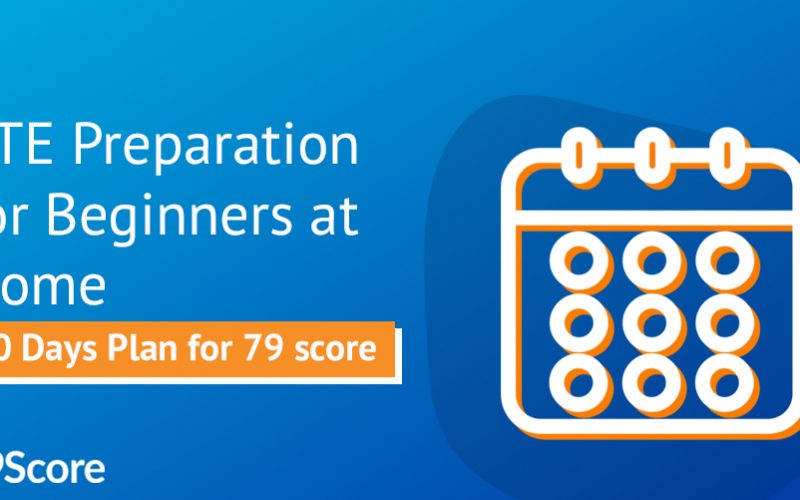 October 27, 2020
---
So, you have only 30 days to pass the PTE Academics exam. Well, don't fret. 30 days are more than enough when you have the right strategy, study resources, and guidance by your side.
It may sound a little boisterous for a non-native speaker. But, it's not. There are many real-life examples where a person has passed this highly extensive English proficiency test in just a month's long preparation while continuing their jobs or study. You can also do this. This article is going to give you a sure shot 30 days study plan that will help you fetch 79 in the exam.
Day 1 – On day 1, the first thing that you should do is to know PTE Academic in a better way. Check the official PTE website and learn about the exam objectives, exam pattern, types of questions, section details, marking schemes, PTE practice tests, and various other things associated with the PTE Academics exam.
Day 2-6 – From day 2-6, pick any two question types, and start your preparation with them. As a beginner, question types like Read Aloud & Repeat Sentence From Speaking Section, Multiple Choice: Single & Multiple Answer From Reading, Summarize Spoken Text & Multiple Choice, Choose Multiple Answer From Listening are the ideal choice.
Day 7 – Take the PTE mock test and attempt these question types. Find the score and try to find out the loopholes.
Day 8 – 12 – Pick Describe Image & Retell Lecture From Speaking & Writing Section, Re-Order Paragraphs & Reading Fill In The Blanks From Reading Section, and Fill In The Blanks & Highlight Correct Summary From Listening Section question types and prepare them.
Day 13 – Take the PTE mock test again and attempt these questions. Analyze your performance and try to find out the mistakes from the sample answer and analytics to improve.
Day 14 – 18 – Work on Answer Short Questions and Summarize Written Text, Fill in the Blanks, and Multiple Choice, Single Answer, and Select Missing Word question types.
Day 19 – Attempt a mock test and find out your score.
Day 20 – 24 – Work on the rest of the question types.
Day 25 – All the question types are covered. Now, attempt a few full free PTE practice tests and learn about time-management.
Day 26 – 28 – Work on the final improvements and implement them with few more mock tests and gauge your performance. Try not to panic if you are having a tough time in any of the sections. Try only to focus on the question which carries more marks.
Day 29 – Remind all the learning and take a final PTE mock test as if you are giving in the real examination center.
Day 30 – Relax a bit and trust in your preparation.
Keep your mind calm and don't engage yourself in any stressed activity. Gather all the essentials for the exam and sleep well as the next day is your D-day.
Final words
30 days are enough to prepare for the PTE Academics exam unless you're doing things wrong. The PTE practice test is a reliable weapon that will help you win this combat. So, use them as much as you can, plan strategically, and conquer all. Keep practicing with proper planning, No one can stop you to get the desired score in PTE academic exam. Proper time management is also an important factor because, If you didn't complete every task on the given time then it will be tough for you to crack the PTE test.