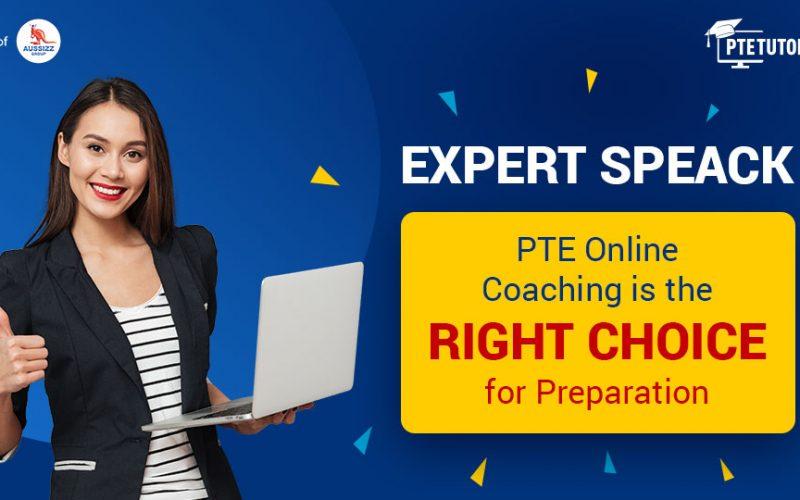 June 29, 2021
---
Prepare with the tutors in the class for the PTE.
No, do not waste money on the Coaching Classes, go for self-preparation.
You must be pounded with several such questions. But do you dodge them or face them? Or is it that you take on these opinions of others and start your PTE Preparation randomly?
Imagine you preparing for the PTE exam, what are the chances that you will clear the PTE Exam? Minimal. Then, what will you do? Blame the PTE Exam and its scoring systems or the complex algorithms? For sure you won't be able to blame others for it.
It is entirely a computer-based test. And did you know that the automated scoring systems of PTE have been achieved after testing the response from 10000 PTE Test takers from 120 various language groups? For the fact, the speaking section tested more than 400000 responses.
So, what do you do? Will you take the PTE Exam for a toss?
Well, you cannot and no one who has applied for it can. How do you prepare for it then? Read this blog to understand the various preparation options and choose yourselves.
Let us begin with Self Preparation:
What if I prepare by myself for the PTE Exam?
You might opt for preparing for the PTE Exam. But if you are a first-time test taker you certainly are putting your desired score and chances of clearing the PTE Exam at stake. You might start surfing for the random practice materials. Question papers or any authentic material and information and then you start falling into the trap and find yourself with no progress.
You definitely will not be able to make out a difference between the tasks you need to work upon rigorously and the tasks you need to just polish. You will not be able to identify your strengths and weaknesses. You will not even have a channelized preparation. However, with a minimum chance of passing the PTE Exam, you can start your PTE Preparation.
You sure, you want to take up that risk of losing your chance of clearing the PTE Exam?
Well, it's a no guess; no one will be willing to do that. Let's look at the Coaching class as an option for the PTE Preparation.
Coaching Classes for your PTE Preparation
A famous tutor or a famous coaching class can seem to be an option for your PTE Preparation. But to some extent, you have a few limitations. You might learn for the PTE Exam with the authentic PTE preparation materials. But what if you miss your class for a day? What if you prepare at your place and get haunted with doubts and have to wait till the next class to get them solved? And if you are working or traveling from a long distance, are you willing to spend those hours traveling? And will you be able to analyze your PTE preparation timely? And will it be suitable for you?
Well, most of these questions seem unanswerable or without a satisfactory answer. Of course, you would not want to put yourself in this situation.
Let's put an end to this terrifying situation. Let's talk about PTE Online Coaching as an option for Preparing for the PTE Exam.
Yes, PTE Online Coaching is your PTE Preparation option
No, it's not the random sites that you come across while surfing, Online Coaching by a professional platform is the best option for you. It has a lot of advantages. Some of which are:
Option to choose the flexible class timings,
You can interact with the PTE Trainer
You do not have to walk miles and waste energy, time, and fuel Even if you miss a class, you can prepare with the full class recordings.
You can solve your doubts instantly.
You can opt for the scored test/mock test with evaluation
Get tips & tricks to improve further
Well, you can get all of this with PTE Tutorials' Online Group coaching at the most affordable price.
With PTE Tutorials' Online coaching you get the overall preparation like proven tips & strategies, practice materials, exam memories materials, and option to prepare by watching the experts videos, and an option to join their telegram community of other test-takers. And all these on a single platform.
The benefit of preparing with all different options with a single platform is that your strengths and weaknesses are identified accurately and you will get apt strategies and guidance to improve yourselves.
Not everyone gets to understand this, and they end up wasting time finding the right platform. Along with a focused mindset, you need the right platform for PTE Preparation. Be smart, opt for it now to start preparing immediately.