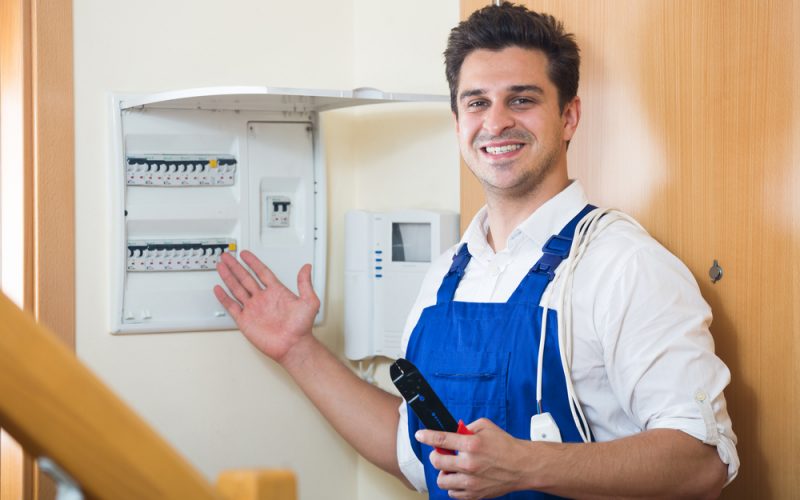 November 25, 2020
---
With much advancement, there are many types of electrical accessories being used widely and our everyday routine is dependent on them. If any malfunction happens with those electrical items, we cannot perform our routine activities.
Electricians are trained and educated technicians who will help in fixing issues and makes the proper functioning of electrical accessories efficiently. In this article, we will discuss the various skills and responsibilities of an electrician in the following sections.
The function of an Electrician
The basic function of an electrician is to perform installation, operation, repairing, and maintenance of the electrical accessories. They are skilled professionals who will be able to operate the wiring in the circuit boards and electrical components to make the function of the electrical component correctly.
The electricians work for housing units, industrial and commercial buildings. The electricians are categorized as an electrical wireman an electrical lineman. The functions vary from each other.
Role of Electrical Lineman
The electrical lineman is dedicated to fixing electrical issues outside of the building. If there are any short-circuit or reverse power problems at home or other buildings, the lineman category electrician will climb up the electric post or transformers to fix the issue.
A candidate will be eligible to become a lineman only if he is physically fit and strong, as they have to climb up the post without any life-jacket. Working as a lineman is very dangerous. The other duties of lineman are:
Working on transformers and transmission lines
Working to fix issues on traffic lights
Fixing issues in downed power lines
Climbing up the poles even in calamities, which is highly risky 
Role of Electrical Wireman
An electrical wireman generally works inside buildings where they are used to fix electrical issues at home and offices and helps in installing a new electrical system. While setting up new buildings, an electrical wireman plays a vital role in setting up concealed wiring and junction boxes for transmission of electrical power throughout the whole building. The following are the duties of a wireman:
They help in fixing light fittings
Setting up the electricity for geysers and stoves
Installation of new and huge electrical accessories
Setting up Voltage meters
Troubleshooting of internal wired systems. 
Professional Requirement
Like all the fields, an electrician also possesses various degrees, and the higher the degree they pursue, the more opportunity they will be able to grab. Whether the electrician is well-educated or not, he or she must first start their career as an apprentice to learn both practical and theoretical knowledge of working as an electrician. As they work with a skilled electrician, they will be able to learn more and excel in this field.
Once they completed their apprentice level, they will be offered with journeyman level, where they will supervise apprentice assigned to them. They can function without any direct supervision. But they can work with the work permit offered to their superiors. They will not be offered a separate work permit when they are at the journeyman level.
The next level is Master electricians, where they will indirectly supervise journeymen, and they are eligible to apply for the work permit, as now they would have skills required to work as an electrician.
Rules and Regulations
Every electrician should have the responsibility of following rules and regulations specific to country and nation. For whatever building they operate, they need to follow the building codes concerning installation, repair, and maintenance. They must also adopt safety measures while working to prevent risks associated with electricity.
Conclusion
These are the roles and responsibilities of an electrician. Make sure to hire an experienced electrician only for your electrical services.