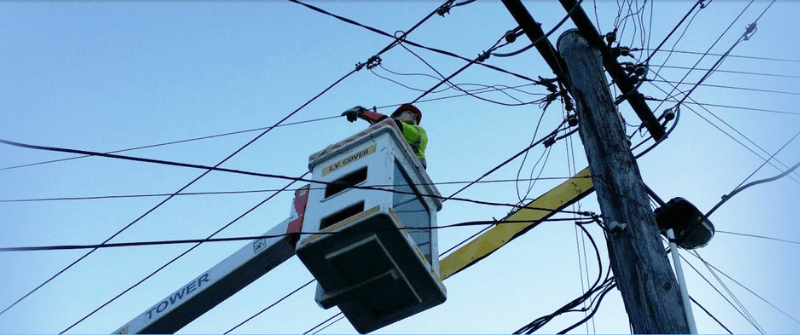 November 1, 2021
---
Electricity is an important aspect of modern technology. Almost every device in your home needs electricity to work and enjoy gadgets such as TV, Computer, radio etc. Due to the importance of electricity in today's technological world the electrician service is very important to make sure that your daily activities are without any disruption. In the event of an electrical problem in your home, you can probably call upon licensed level 2 electricians to set up and service your electrical system.
Level 2 electricians are licensed and have higher qualifications, meaning that they can do more advanced work for customers. They will have completed specific training and license to do electrical repair, maintenance and installation permit on a variety of electrical components. We can find a key difference between level 2 electricians and ordinary operators.
What is a licensed level 2 Electrician?
A level 2 electrician is qualified and authorized to perform installation, repair and maintenance work on overheads and underground services that circulate between the client's home or company and the power grid. It can include the disconnection and reconnection of homes and businesses from the electricity system and installation of electrical meters. If you have any doubts, you can call a level 2 electrician because they are qualified to do the work that the other entire electrician can do. In case of doubt, you can contact level 2 electrical contractors they will give you information. 
Why we need to hire a Level 2 electrician:
A level 2 electrician can help you to set up a power meter. Installing an electrical meter box is essential, as installing one can save you money over the long term. It enhances accuracy, reduces energy consumption and other varied advantages. Moreover, an electrical meter must be very long-lasting and dustproof. Hiring a level 2 service provider can help you get the highest quality and electricity meter. They not only help you buy an electrical meter but also will set it up in your home.
Level 2 electrical contractors help you with the installation of electrical cables. It is very important to install overhead wiring because it prevents a lot of harmful problems that are associated with electricity. Only a level 2 electrician can able to install these cables because they are the ones with the necessary knowledge and skill to do. It is recommended to verify the quality of the power cables you install so that a large amount of electricity will be transferred from the power plants to different hubs across those cables.
The level 2 electrician helping you to improve your electrical system. It doesn't matter whether it is a business asset or not, retrofitting an electrical system is very important because the existing electrical system may not be what you need. So we must upgrade this system before there is a major electrical problem. Hiring a level 2 electrician is critical as they are the only ones who can verify whether your current system is right for you or not and make appropriate modifications based on the correct tools, devices and appliances.
What services level 2 Electrician includes:
A level 2 electrician can dissimilate electrical machines; replace defective mechanical and electrical components like armature and brushes.

They install and maintain multiple types of engines, generators, luminaries, circuit breakers and transformers.

They install and monitor the performance of existing electrical types of equipment and van make any necessary changes, replacements and adjustments as required.

They set up grounding cables.

They have sufficient knowledge to interpret the plans and can work with only sketches and verbal instructions.

They will assemble, install, test repair and adjust electrical appliances, they include services such as the use of panels, conduits and circuit breakers.

Their service includes lighting fixtures and transformers in specific locations to complete the circuit according to the blueprints and diagram.

A level 2 electrician can repair troubleshoot electrical controls, programmable logic controls and motor control centre.

They also can repair, install and test electrical systems, appliances and equipment.
How to choose the right one:
There is a lot of level 2 service provider available throughout the world. Ensure that your electrician is aware of the required permits or license from your municipality and prior you hire your electrician. Electricians who have received many positive feedbacks from homeowners will help you better understand how people in the community enjoy their work. Once you have decided that you need assistance need from an electrician, ask around for referrals and the internet will have many recommendations to employ an electrician for your problems. To find the correct fit, you have to compare several electricians, read their reviews and verify your references. Asking the right questions will help you to get rid of workers who are unable to do the work.