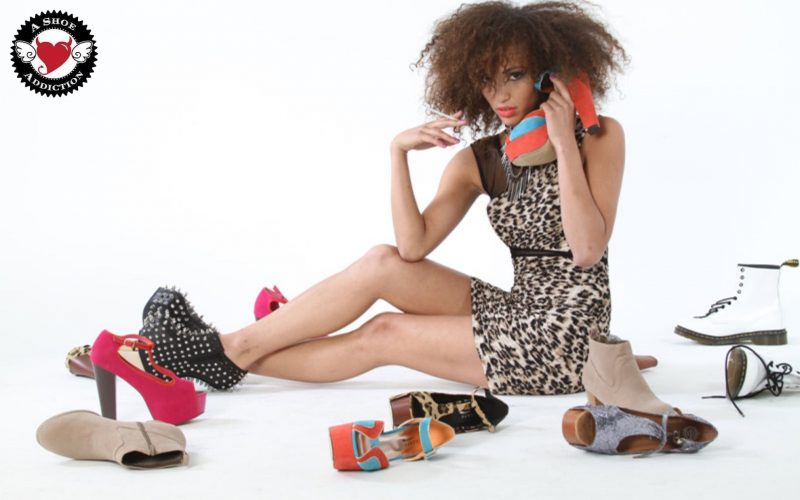 January 4, 2021
---

When it comes to women fashion, one of the most important accessories is shoes. For a lot of women, there's nothing more crucial to their entire look than a good pair of shoes, whether we talk about women's gothic boots, heels, flats, or any other. It is their footwear only that keeps the whole outfit together.
As you might already know that fashion is limitless, different people have a different take on style and that is the reason new trends keep coming in. But the only constant that the fashion industry has seen over the years is the need to have perfect shoes. In case, you are someone who admires the fashion trends and wants to keep up with them, you must understand how significant shoes are.
This is why here we will discuss what makes shoes so important to women fashion.
It is the major focus of your outfit
The first point that proves the importance of shoes is that no matter how stylish your outfit is, people will always notice your shoes first. This means every day you walk out of your door, it is your shoes that will catch more eyes. Sometimes we think that we can wear a good outfit without caring too much about the shoes and it might go unnoticed, but let us tell you that your shoes are the centre of attraction, it stands out from your outfit or any other accessory you wear, and therefore never goes unnoticed.
They Help You Get Ready For Different Occasions
For those women who don't like to spend too much time dressing up, shoes are a great escape. For example, if you have a party to attend, you can simply put on the first dress you find in your wardrobe and complement it with a nice pair of heels and you are good to go. Besides, you can easily find numerous options for women's heels online. So if you have a list of events coming up, just focus on having a suitable pair for each function, the rest will take care of itself.
Shoes Keep Your Fashion Game Strong
As mentioned in the point above, shoes can save a lot of your time and effort that you spend trying to look fashionable, which let's agree can be too exhausting sometimes. A pair of quality shoes when worn with anything, like a casual dress, jeans and t-shirt, etc will enhance your overall look. When you have a good collection of footwear, you can keep your fashion game strong without having to do too much. Let's just say that your shoes can define how you perceive and carry out your admiration for fashion, which is why it also becomes important that you shop for your footwear at a decent shoe store.
Conclusion:
Once you go through these points, you will surely never take your shoes for granted. Those of you who are looking to shop for trendy and stylish footwear can visit A Shoe Addiction for a variety of women footwear options including pole dancing heels, boots, and many more.