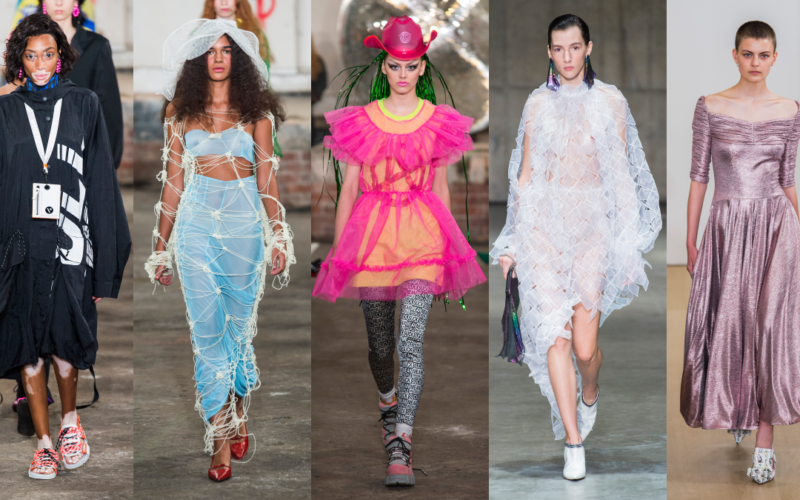 December 21, 2019
---
If you are a fashion freak and a style enthusiast then the term fashion week is sure to stir the happiness and excitement in you just as much as a foodie will be happy to see their favorite meal. It will not be wrong to say that fashion weeks had begun with the intention of attracting more buyer's, showcasing the designer products to a wide range of people but today fashion weeks have become not just the biggest platform to promote business but also a place being part of which indicates that not only are you a fashion lover but also someone who likes to keep themselves updated with only the best and latest in terms of this industry.
With creativity flowing and fantastic designers being born literally every day, the competition is on an insane rise and may times it becomes difficult to analyze that which are the best players and high fashion shows are a must to attend. To solve this mystery and bring peace to you, let's have a look at some of the best and the biggest fashion show in the world.
Milan fashion week- celebrated bi-annually in the fashion capital of the world, Milan fashion week takes place twice a year to represent both the summer as well as winter collections. The interesting fact about this fashion show is that it first took place in the year 1958 to showcase the works of the distinguished fashion designers in Italy. Some of the biggest name so the Milan fashion week is Christian Pellizzani, Ji Wenbo, Zeng Feifei, Prada, Versace and Armani. A week of glitz and glamour, this is certainly one fashion week you don't want to miss out on.
London fashion week – one among the four primary fashion weeks all across the world, this event mostly takes place in September and February. This fashion week not just includes some of the biggest and the most renowned names in the fashion industry but also is home to some of the biggest celebrities and stars in the world. Some of the biggest fashion houses associated with the London fashion week are those of Simone Rocha, Osman, Burberry, alexander white, Noel Stewart and many many more. To witness the best in fashion there cannot be a better place than London which is forever oozing with its galleries, museums and many other rented landmarks of the world.
New York fashion week- the place to see and to be seen in, the New York fashion week is the place where the front rows are adorned with guests like David and victors Beckham, Kim Kardashian, and most of the Hollywood celebrities and stars. Held twice a year and considered to be one of the biggest fashion weeks in the world, this place is where one needs to be to not just get mesmerized by the magnitude of beautiful clothes but also beautiful people.
Paris fashion week- how can one probably talk of fashion and not mention the city of love? it will not be wrong to say that there is nothing like the Paris fashion week with its grandeur, incredible backdrops and intricate and exquisite designing. This elite fashion week is home to some of the biggest fashion brands such as Paul Smith, Comme Des Garcons Homme Plus, Louis Vuitton and Dior Homme.
There is just no denying the fact that fashion weeks are a great way to not just discover more designers' trends and collections but also a great way to reach out to the right designers as well as buyers.