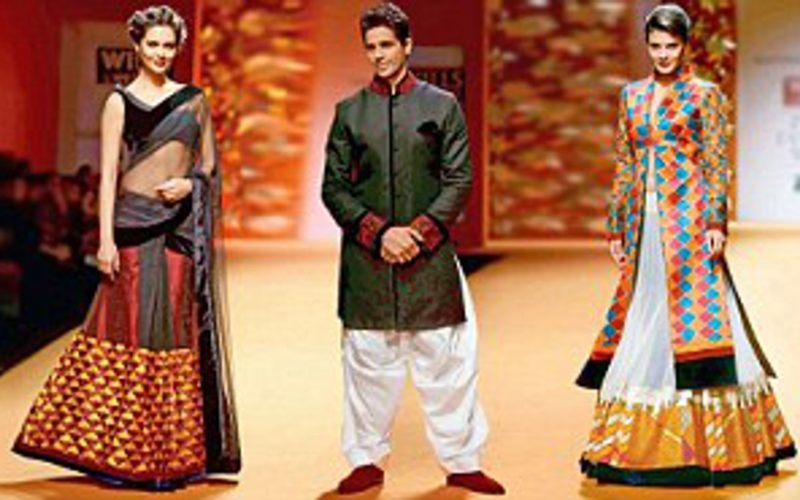 December 21, 2019
---
India fashion week has become such a household name that it literally does not need any introduction, but for those of you who are not familiar with is, India fashion week is a bi-annual fashion week organized and promoted by the fashion design council of India. The first-ever India fashion week took place in the year 2000 and from then on, the rest, as they say, is history.
Showcasing some of the best and the most established designers from all over the world, this fashion week is a fantastic blend and amalgamation of the best in creativity curation and designing. With more than 400 members that showcase the best in terms of fashion, accessory designers etc., the India fashion week has surely come a long way in creating solid and sustainable names for themselves in the field of fashion. Some of the best and the most established designers of the India fashion week are
• Sabyasachi – one of the best Indian designer from Kolkata, Sabyasachi has been among one of the key forces behind bringing Indian designers on the global fashion map. From being atop favorite among the celebrities not just in India but also in many parts of the world, this designer has left the world completely in awe with his intricate yet stunning creations.
• Manish Malhotra– a designer and stylist known for his work not just in Bollywood but also in dressing up some of the biggest celebrities in the world, Manish Malhotra is the man behind not just promoting the designer work but also the local Indian craftsmanship and workmanship from rural India all over the world.
• Ritu Kumar- with her chain of stores not just in many parts of India but also in countries like Paris, London and New York, this designer has established her feet frilly in the fashion industry with her choice of fabrics and traditional printing and weaving techniques. From the late princess Diana to Jemimah goldsmith, she continues to be a hot favorite among all.
There are many amazing and equally qualified designers all over India who are winning hearts and taking Indian fashion to another level with the intricacies and detailing of their fine work. Fashion week share a great way for people from different geographies to get together under one roof and witness the visual treats that theses designers have to offer.
It is indeed a matter of pride that not only does the India fashion week showcase some of the biggest Indian designers and gives the right opportunity to the new ones but is also home to some of the best and the most famous fashion shows from all parts of the world. Needless to say, to get a chance to showcase once collections under such portals open many windows for the designers to reach a large number so fashion lovers in the world.