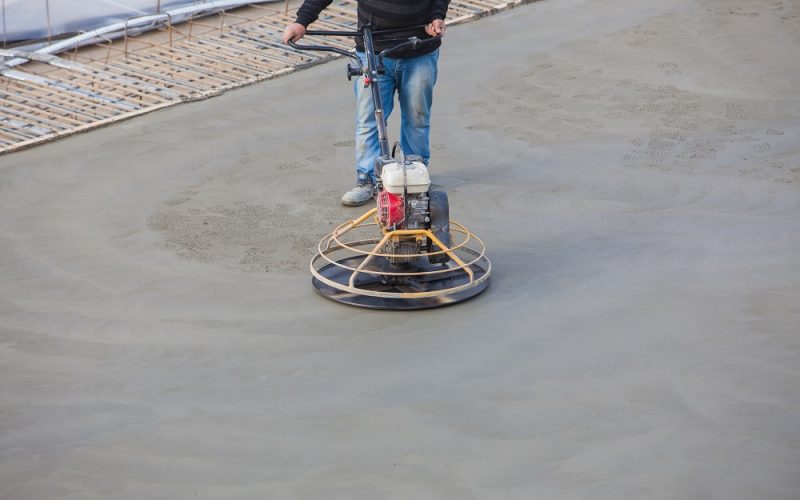 August 11, 2020
---
Polished concrete floors are the ultimate trend in today's Gen. Along with proper equipment and machines; it has become extremely easy to achieve smooth and glossy surfaces.
What is polished concrete floors?
Polished concrete is a multi-dimensional process where a concrete surface is mechanically grinded, polished and refined. A hardener is used in this process to create a solid surface. Now, to achieve a polished concrete the surface undergoes a series of steps before the final result.
Types of polished concrete
Bronze polished concrete: It is also known as 'Cream finish'. To create a bronze polished concrete the process does not involve any adulteration or colorization of surface. However, for a perfect bronze polish the surface is expected to be strong and even.
Silver or full aggregate finish: Silver polished concrete is considered to be the most durable among all the other polished concretes.  The full aggregate finish is obtained just giving it a mat finish instead of polishing it.  For a longer lifespan it is important to maintain and keep the surface area free from dust and chemicals.
Gold or Salt and Pepper Polished Concrete: The surface is levelled and grinded using grinding machines. Super floss polishing is done to create the desired colour and design on the surface.
Platinum Finish: Platinum Finish is one of the most sought after polished concrete finishes.  After grinding the surface it is polished till glossy.  The platinum finish gives a phenomenal look to the surface. It is durable and also easy to maintain.
Procedure
There are various methods to create polished concrete floors finished looks. The following basic approach remains the same.
Grinding Process
Diamond segmented abrasives are used for polished concrete surfaces.  Here machines are used for grinding the surface until a smooth and shiny surface is attained.
Concrete Polishing methods
There are two concrete polishing methods. They are: Wet method and Dry method.
Wet method of polishing concrete
During the grinding process water is used to cool down the abrasives.  It helps controlling the dust created during polishing process and also acts as a lubricant
Dry method of polishing concrete
Surprisingly dry polishing method is more hassle free compared to wet polishing method. During the grinding process a container is attached to the machine. This container is more like a vacuum that pulls in all the dust created through the grinding.
Benefits
High durability
Polished concrete has the potential to retain its glow and structure even at heavy industrial sites.
Slip resistant
We are usually apprehensive about polished concrete floors being slippery. But that's totally false. Polished concrete floors are slip resistant in all environments.
Low maintenance
Polished concrete floors are easy to maintain compared to other fancy flooring options.
Free from Insect attack and mould growth
Polished concrete ensures the surface is free from insect attack and mould growth compared to other traditional flooring options.
Improves natural lighting
A polished concrete improves natural lightning and also help in reducing excess use of electric lightning.
Polished concretes can be easily cleaned by water.
It is also stain resistant.
It is easy to create fancy designs on polished concretes compared to stone surfaces.
Suitable Areas:
Polished concretes is mostly used and preferred in the following areas:
High traffic areas
Kitchens
Commercial areas
Industrial areas
Hallways
Educational institutions
Polished concretes are highly recommended.  It is painless and extremely easy to maintain and improvise. It is cost-effective and most importantly durable.