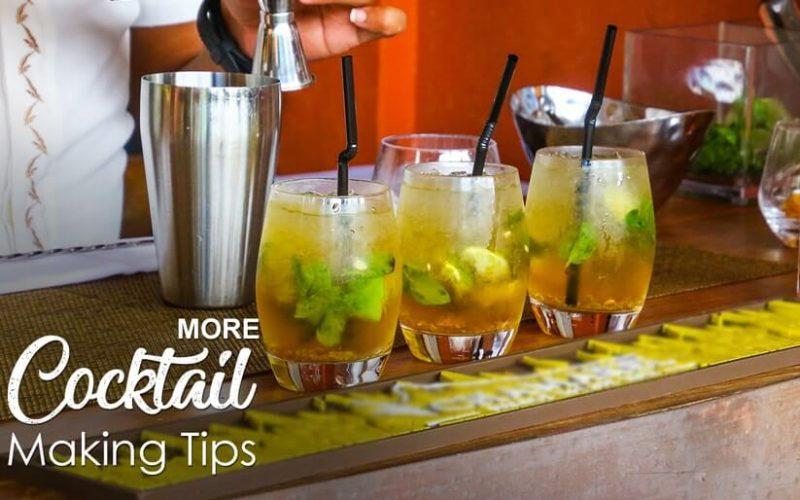 May 25, 2021
---
Wines are a classy affair and not usually experimented with. Made with delicacy and handled with love, wines are meant to be enjoyed in their spirit. However, if you are not a conventional wine drinker or have run out of your favourite wine, you must try these cocktails.
You can check out the recipes of different cocktails that will match your favourite wine's taste and can act as a replacement for them if needed.
Get ready for some new and interesting drinks.
Classic Sazerac
This cocktail has a complex array of flavours with oak making its presence. You can switch it with Cabernet Sauvignon. Follow the recipe given below.
Pour ¼ ounce absinthe in a chilled rocks glass. Swirl to coat the interior and discard excess liquor.
In a mixing glass filled with ice, add 2 ounces of rye whiskey, ¼ ounce simple syrup and 4 dashes of Peychaud's bitters.
Mix all the ingredients well for a good 30–40 seconds along with ice. Strain it in the absinthe-rinsed glass without ice. Garnish the refreshing drink with a lemon twist and serve neat.
West Side Vodka Cocktail
This light, crisp and citrus-forward cocktail is a blend of citrus vodka with freshly
squeezed lemon. If you like Pinot Grigio, you will like this too. Here's the recipe:
Add 2 ounces Charbay Meyer Lemon Vodka, 1-ounce fresh lemon juice, ½ ounce simple syrup and 3–4 fresh mint leaves into a cocktail shaker with some ice.
Mix all the ingredients well. Pour club soda.
Strain the mixture into a chilled, stemmed glass. Served it with ice in a rocks glass.
Mezcal Margarita
A smoky, salty and citrus-forward profiled drink. If you are a fan of white grape and mezcal, then you must not wait and give this cocktail a try.
Add 1-ounce mezcal, 1 ounce Blanco Tequila and ½ ounce agave syrup and ¾ ounce lime juice in a cocktail shaker with ice.
Mix them well and strain into a rocks glass over fresh ice.
Prepare the salt-spice mix for garnishing by combining 1 teaspoon sugar, 1 teaspoon kosher salt, ½ teaspoon paprika and ½ teaspoon cayenne.
Cover the outer rim of the glass with lime juice and roll it further in salt and spice mix. Serve chilled.
The Jack Rose Cocktail
If you savour green apple and orchard fruit aromas and flavours in your drink, you may like this cocktail made with applejack, an American apple brandy, and fresh lemon. You must try this recipe at home.
Add 2 ounces applejack, 1-ounce fresh lemon juice and ½ ounce grenadine in a cocktail shaker filled with ice.
Shake it well for 15 seconds.
Double-strain into a chilled coupe.
Garnish the drink with raspberry and apple slice.
Here's the recipe for homemade Grenadine:
Heat 4 cups unsweetened 100% pomegranate juice and sugar in a pan.
Stir till sugar dissolves. Let it cool.
Add orange flower, lime juice and 2 ounces of vodka.
Mix it well, and store it in an airtight container.
Cosmo
Juicy, light and refreshing. Sounds exciting. Isn't it? A perfect cocktail with a vodka margarita and cranberry.
Add 1 ½ ounce vodka, ¾ ounce fresh lime juice, ½ ounce triple sec and ½ ounce cranberry juice to a cocktail shaker with ice.
Shake well until chilled. Double-strain into a chilled cocktail glass.
Garnish with an orange twist.
Boulevardier
If your go-to drink is Merlot and you run out of it, here's a great replacement for its velvety and ripe flavour. Try this recipe.
Add 1-ounce sweet vermouth, 1 ounce Campari, 1 ½ ounce rye whiskey in a mixing glass filled with ice.
Stir for 45 seconds until chilled. Strain into a rocks glass with fresh ice.
Garnish with orange or lemon peel.
Try any or all of these recipes and share your experience with us.
If you're fond of wines, do try them from an online wine store like Just Wines and let us know about your experience.