May 8, 2020
---
Hiring a commercial fitouts contractor is the best way to decorate your workplace and make it stand out from your competition. However, you must have probably heard stories about contractors with costly overruns, time delays, hidden fees and poor workmanship quality, but it doesn't have to be this way always. You can get through this hassle and have a positive fitout experience by getting to know how to find a commercial fitouts contractor. Once you know exactly what you need to look in these contractors, finding the right ones for your fitout will get much easier. Let's see what these parameters are.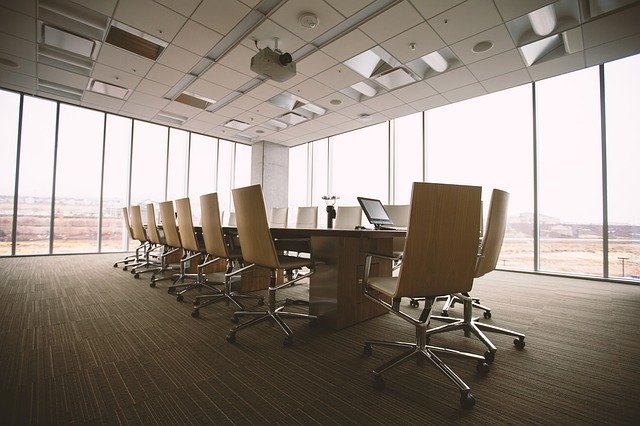 Whether you are expanding your premises or you are just giving your existing boardroom a makeover, below we have bought up for you some of the major factors that will help you to choose the best commercial fitouts contractors:
Timely delivery: Time matters a lot in everybody's life, and when you are looking for fast completion of your work, you need to make sure that everything proceeds with time. A contractor who is able to offer timely service is good for everyone, and if they fall beyond the time, they may create significant problem for you. So always look for a company or a contractor who can deliver you the completed work on the date set by you. All in all, timely delivery is very important, so you should always talk about the deadline beforehand. If they are not able to deliver their project on time, they must have signed a contract with you, according to which you can penalize them.

Professionalism and Experience: None other than an experienced professional in any work can give you the best quality work. So, if you want the best kind of fitout in your office or any other commercial space, hire a professional who has several years of experience in the field. Their quality of work will not give you any chance to find a negative point after the work gets over.

Reliability: Reliability of the commercial fitouts contractors is also very important to look for, as they should get your trust to do the work. You can have a look at their reviews, testimonials and references to see what their existing customers have to say about them.

References: The best way to reach the best commercial fitouts contractors is to take references from other people, be it your relatives, friends or someone close to you. If no one is able to give you any references, you can visit websites of a few contractors and read their client reviews.

Quality: Quality is the first thing you would demand when you are spending a huge amount of your commercial fitout. If the quality of work is satisfactory, you would find the worth of money you had spent. But if the quality is not up to the mark, then you would only think that your valuable money has just been wasted.

Material and design: You should always verify the designs and materials they are planning to provide you with. You can check their designs in their gallery or by visiting their official site. You can also check the quality of their materials by asking for a few samples of the material they use in their commercial fitouts. Pictures will show the workmanship of the contractors, which is why you should always ask for the best materials and designs in their hand.
These above-mentioned are were some of the factors which can definitely help you in finding the best commercial fitouts contractors in your region. Apart from the above points, also make sure that the contractors handle your project within on your budget.