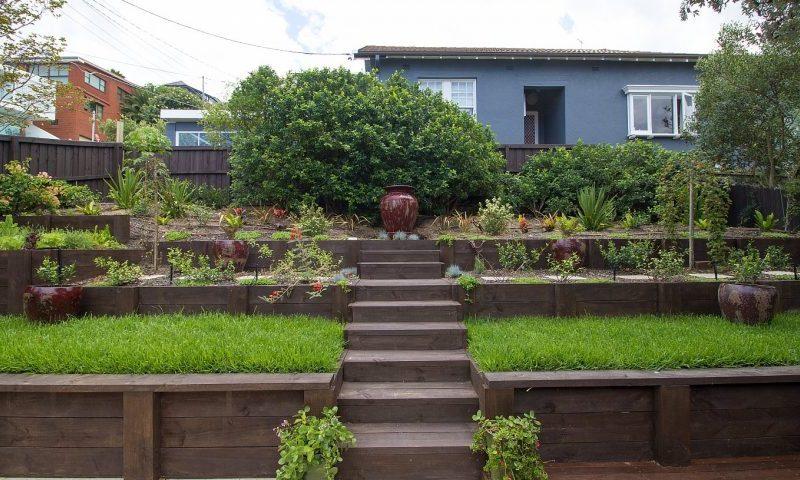 October 27, 2021
---
A retaining wall serves as a structural and beautiful element to your residential property. It has the basic purpose of containing soil and preventing erosion. In Sydney, retaining walls are used on a variety of landscapes including residential and commercial. Homeowners use retaining walls to enhance the overall look of their property. However, the benefits of using them are beyond preventing soil erosion. Installing retaining walls alone can improve your home's appearance and boost property value. Besides, it acts as a complementary addition to your garden or pathway. With correct installation, retaining walls can serve as both an aesthetic and practical function. Considering services from the best landscapers in Sydney is the perfect choice of property owners who want a new change to their yard.
Here are some of the benefits of installing a high-quality retaining wall:
1. Enhances Your Garden's Visual
A retaining wall can become a beautiful addition to your garden. They can level out your yard offering your garden a more visually striking look. Retaining walls are perfect for creating raised flower beds in your backyard. Because of their heightened appearance, retaining walls can be a great addition to large backyards. Besides, variable heights can completely transform your yard and offer a more interesting look. With such a pleasant appearance, you and your family can enjoy spending time together.
2. Highly Functional
Apart from serving as a beautiful element to your property, retaining walls are highly functional. Considering installing retaining will prevent chances of flooding in your property. Additionally, it can also prevent sinkholes, dirt piles, and soil erosion. Retaining walls require low maintenance and there are fewer chances of damages while installation. It can not only beautify your garden but also save you from potential repair costs in the future.
3. Boost Property Value
Installing a retaining wall is one of the most affordable and convenient ways to increase your property value. Adding a retaining wall made of natural materials can be adjusted or changed according to your convenience. Another way retaining walls boost property value is by adding versatility to your space. For instance, if you want to have vegetable and flower gardens, you can simply separate them by using an attractive rock wall. Besides, retaining walls are designed to complement your property and ensure maximum use of your landscape.
4. Low Maintenance and High Durability
Though retaining walls are constructed with a variety of different materials, they all share the same features. All retaining walls require low maintenance and can last for a long time, offering you high durability. However, you might have to tackle basic gardening issues such as weeding or replacing stones once a decade. Apart from this, retaining walls will stand strong and offer your garden a whole new look.
5. Ecologically Friendly
With promoting green life and using eco-friendly products, several people are considering using naturally-built retaining walls. Naturally-built retaining walls use up to 50% less concrete than traditional walls, which is the perfect option for eco-minded consumers. Another best part of installing naturally-built retaining walls is that they reduce the disruption to the natural vegetation of the area and prevent rainwater runoff. Since such retaining walls are made of sustainable products, they can last longer and fit in better with the surrounding of your property. Additionally, it also has fewer impacts on the environment.
6. Resist Gravity Load
Properties located in an area where the lateral pressure of a slope applies excessive force to another area can consider installing retaining walls. Retaining walls will balance and resist gravity load to avoid potential landslides and soil erosion.
By simply investing in such landscape construction in Sydney, you are beautifying your garden and increasing the property value with functional purpose.