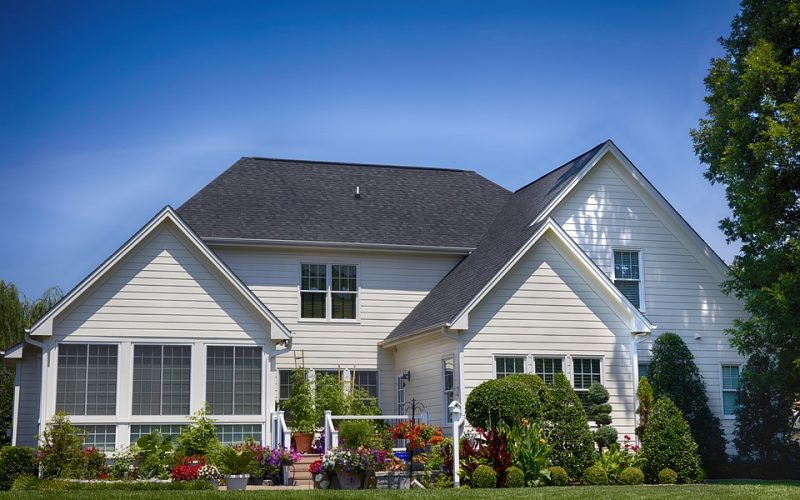 August 7, 2020
---
It's not easy to cope up with the hustle-bustle of everyday life. It's exhausting, mentally and physically. You may be hitting the gym to keep yourself physically fit, but what about mental health? How do you keep up with that?
You know the solution. A nice sitting area in the backyard. It's almost dreamy to have a lush green garden with some wooden chairs, fragrant flowers with you sipping on your favourite chamomile tea. The very idea of it sounds so soothing. In this blog, we will be guiding you about creating a nice sitting area garden design. 
Clear the Clutter
Who wants unnecessary chaos in your sitting area in front of the house? Prune overgrown trees and hedges, relocate play equipment and get rid of unnecessary stuff. Don't think of keeping the old stuff, until there is a possibility of recycling or upcycling them. 
It would be great if you could clean the garden as bare as possible. It will help you make a decent estimation of the overall usage of space. Accordingly, you can decide on redecorating the overall space in the way you wish to utilize it. 
Here you finish executing the first and the most important thing. 
A Setting for Perfect Sitting
Sitting area ideas begin with the perfect sitting plan. According to your requirement and the available resources, set up a sitting area that is inviting and comfortable. Put up a set of plants, trees and shrubs. Make it as cosy and homely as possible. There are different kinds of chairs that you can put up to make it a comfortable sitting area. You can put up lounge chairs with an umbrella, or a shed dock with potted plants, or make it your tiny little reading nook. Even a napping station. BTW, sleeping near plants is indeed very good for the oxygen levels in your body.
You can take inspiration for sitting area furniture ideas from the internet and choose whatever fits your requirements right.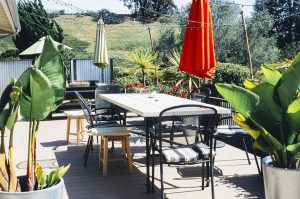 A Pop of Colour
Colours define your mood. And putting bright colours on them is meant to uplift your mood. So, how about putting up some pleasant and colourful cushions, candles and potted flowers to add to the all-green atmosphere that is there in your garden. 
Simply having one colour, i.e. green, could also lead to a sense of monotony. Therefore, experimenting with colours will be a nice thing to do. It will help you get rid of it. Colours will add to the aesthetic value of your entire set, and it will add to the overall vibe of your sitting area. It will be more vibrant and appealing.
Flowers for Fragrance
Flowers are a natural aid to happiness. They smell good, they look good. They do everything good. Certain kinds of smells and colours have emotional and mental healing qualities. They make you feel better and make you less anxious. 
For example, Jasmine. The smell of Jasmine is such that it can render calmness in your system and help with depression. Flowers like Lavender and Rose help with insomnia and anxiety. Even the colours of the flowers uplift your mood through a visual treat.
You can put these flowers in some earthen pots, or directly on the land. You can use the best rowing machine under 500 to get rid of the unwanted grass and plant the lovely flowers.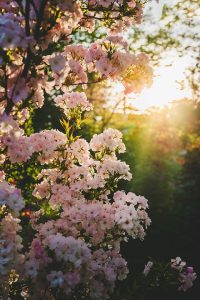 A Water Feature
It is a known fact that flowing water soothes the soul. It cools your overall environment and asserts a calming and a restorative effect. A water feature doesn't need to be a grand thing like a swimming pool or a huge fountain. It could be as simple as a garden pond, a burbling ceramic pot, birdbath or a small fountain. Adding a water feature in the sitting area outdoor
fosters relaxation and peace. It calms the mind and revives spirits.  
The best part is that it masks nearby noise pollution. Scientifically speaking, it regulates the continuous flow of negative ions which has a positive connection to stress reduction. 
Adding to that, it adds to the visual interest for the potential buyers. It's a good investment if you are looking forward to reselling your home. 
From the selling perspective, even a sitting area with a fireplace would be a really appealing choice for potential customers. 
Lighting to make it LIT AF
You are not going to use your sitting area in the daylight, you are going to use it in the nighttime as well. Therefore, in your sitting area, lighting has to be top-notch. It is really important to put lights that enhance the overall beauty of your sitting area. You can use LED bulbs or a trail of fairy lights. If you want to take a step further, get a smart bulb. You can make it brighter when you want to read, and dimmer when you want to meditate. You can even change the colour of the light according to your mood and requirement. 
With a Nice Sitting Area, Comes Greater Relaxation
Once your pretty looking sitting area is set, it's time to enjoy the fruits of your hard work. Make sure you use it regularly and maintain it as well. You can use this corner of the home to get some time for yourself or have a happy chat session with your better half. 
If there is any other innovation that you made in your sitting area and you are proud of it, do share it with us. 
Thanks for reading. Have a great day!
Author's Bio:
Kevin is a content writer for about 3 years. He studied Design and Arts at College in Pennsylvania. A fan of home interior design and, he has taken it upon himself to spread his love for decorating homes by informing people on some of his ideas through his articles