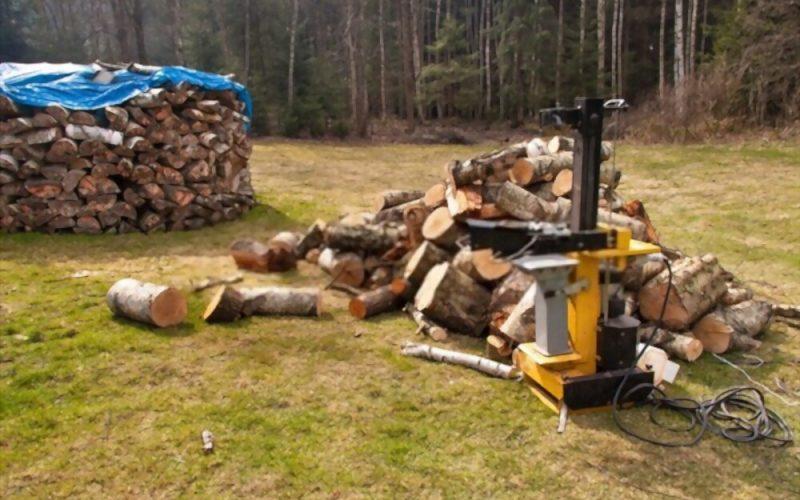 May 26, 2021
---
When it comes to buying any machine or equipment, it is always best to find out whether this equipment is worth your investment or not. After all, you would not want to buy any machine that is not worth the work you want to get it done from it. If you have been thinking to buy an electric log splitter, then you must know its benefits and uses before you buy. Here, you can find some benefits of electric log splitters.
What are the benefits of electric log spillers?
Saves time:
Splitting logs is one of the toughest jobs and cutting the wood manually can take many hours. Moreover, you need to cut the wood into manageable pieces that make it ideal for further uses. For example, if you have a fireplace, you will need your wood in a smaller size than your fireplace. Thus you will have to cut it many times. However, if you will use an electric log splitter, you will be able to cut it into small pieces and you can use them for your fireplace. The time consumed in this task will be reduced.
Reduces the work:
You know how much time and effort it takes to cut the wood using axe. Cutting wood requires a lot of time and energy. If you want to split the wood using manual splitters, it will still require a lot more time. The kind of energy it requires will exhaust you and you have to spend your weekend on log cutting. The work of cutting the wood into pieces with these tools can go on for weeks. However, using the electric log splitter will make your life easy, and you can complete the entire job in one day.
Save Money on Heating Bills:
heating bills during winters are much higher, and many families find it expensive to cope with such bills. Firewood is one of the best alternatives to save heating costs. If you have a log splitter, you can collect a large number of woods and use it for room heating, campaigning, or even heating water.  So you do not need to use an electric heater for your rooms and you can save your power consumption cost.
Environmentally Friendly:
When it comes to the environment, you should not use gas splitters, because these splitters can produce carbon footprints. Using an electric log splitter is a much more environmentally friendly option, therefore. It doesn't produce any sort of chemicals, fumes or gases.
Minimal Maintenance:
One of the main gains of owning these splitters is that they need very low maintenance. Most of these splitters have very simple and available in basic designs. They have few parts and thus it is very easy to maintain. Thus using these splitters will not overburden your pocket with recurrent maintenance bills.
Portability:
If you are thinking that an electric log splitter is a heavy machine difficult to carry around, then you are wrong. These splitters are lightweight and portable. You don't have to set up your splitter each time. If you can easily store it and move it from one place to another.
Like many other yard equipment, you don't have to clean the yard after using these electric log splitters. They don't make a lot of mess. Thus these splitters are convenient to use, lightweight, and save your time, money, and effort. Make sure, you must maintain all safety measurements while you use such splitters. You can find some safety regulations and instructions in their manual and you can maintain the same for your safety.