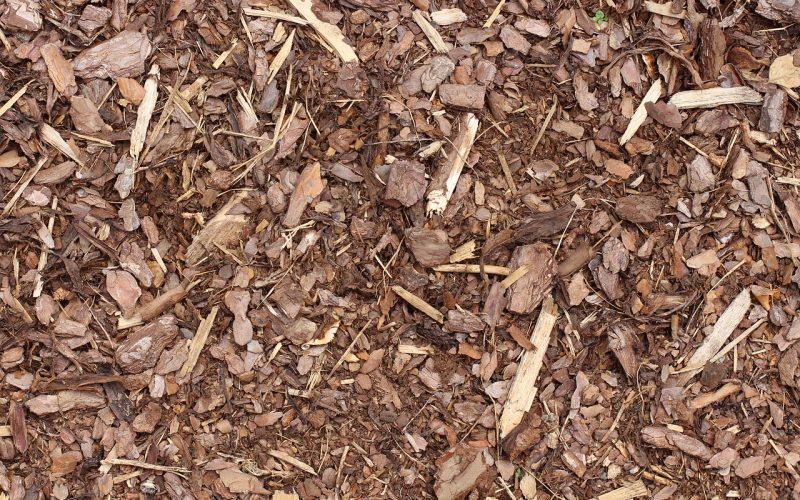 February 16, 2021
---
The most available type of soil in Gardens and landscape is clay soil. Although many landscapers find it challenging to work on clay soil, it offers many benefits for landscapes and flora you want to grow. There are many positive characteristics of clay soil as it is fertile and highly rich in minerals.
Clay soils are superior to Sandy soils and other soils in many ways. They have a better capability to retain moisture and essential nutrients for plants. So, the landscapers can make better use of clay soils for the growth of plants. Clay soil head hairs family to the roots of the plants and protect from fluctuations in temperature, humidity, and other weather conditions.
Clay soils require just frequent watering, less fertilizer and offer a better base for plants to survive in extreme climatic conditions. Therefore, landscapers who want to work with clay soils should accept them and focus on their benefits instead of negative points. You can use many fertilizers, composts, and mulches to enhance the fertility and aeration of clay soils.
What Landscapers can do to improve the clay soil?
The mean name of every landscaper should be to improve the drainage and aeration of the soil using a variety of amendments. Adding mulch to the soil is one such amendment that can improve its texture compaction drainage and irritation dramatically.
If your long-term goal is to incorporate an adequate amount of fiber in your soil, you can bring the level of humus between 4 and 5 percent. Although mulch does not penetrate too much into the soil, it keeps the water from running off, thereby protecting the soil from loss of moisture.
Also, it decomposes slowly and excess compost to keep your soil cool and shoes clean while working in the garden. Here are some of the best mulch types for clay soil that you can consider using in your landscape.
Wood chips
The wood chips are easily available in the market and most stores that sell landscaping supplies. Some areas also allow landscapers access to piles of tree branches that come as a result of cleanup around town. Small wood chips contain high amounts of carbon content, and they require nitrogen to decompose into the soil. It could absorb the nitrogen from the soil that can hamper the growth of nitrogen loving plants. However, large wood chips decompose slowly and do not deprive the soil of nitrogen. Therefore, landscapers should always use large wood chips instead of tiny particles to mulch their soil.
If you want to buy around shrubs and trees, you should avoid mulching near the stem or trunk. Doing so can create a habitat for bugs, mice, and slugs. Landscapers should also remember that wood chips decompose with time, and If you are using them as mulch, you need to replace them every six months.
Tree Bark
Bark mulches are produced from the barks of trees like pines, spruce, and Redwood. Bark mulch is available as shredded chunks and granules. Shredded bark and chunks more suitable for mulching than granules. Deepak much is easily available on and letting stores and also better at resisting soil compaction and wind dispersal. Similar to wood chips, tree bark should also be kept away from the stems and trunks of trees to prevent any type of damage. Some barks are toxic for young plants. Therefore, landscapers should keep the mulch in the open air for a few days so that the toxins can evaporate into the air making the mulch safe for new plants. Bark mulch that comes bagged has already been weathered for sufficient time. So, you can use it directly in your garden for any type of plant.
Hulls or Shells.
There are a variety of matches made up of hulls and shells of plants and shrubs. Shells of many fruits like hazelnuts, almonds, and walnuts are used to make mulches that can hold their color for long and add a rich texture to any garden. This type of mulch is easily available in the areas where nuts are grown and produced.
Buckwheat hulls have a neutral color and long life that are best suitable to complement your plants and shrubs. However, they are not suitable for areas that we witness frequent winds as they can be easily blown off by strong winds. They can produce a slight smell in hot and humid regions. Landscapers should tell their customers about the smell of buckwheat hulls before applying its mulch in their landscape.
Cocoa Bean shells are another great option for using as mulch in any garden. They have a rich color and pleasant smell that makes them great for any landscape. Cocoa beans compact mulch time that can decrease the circulation of air to the roots. Landscapers should stay the cocoa beans mulch occasionally to maintain adequate aeration in the soil. This type of mulch is toxic to pets, so it is not a great option to use in a customer's home who has pets. Also, you should not use it in areas that are visited by dogs, cats, or any type of animal.
Mazzega's Landscaping offers a variety of landscaping materials for the maintenance of gardens and landscapes in Kelmscott, Western Australia. No matter what type of garden soil or mulch you want, you will get everything for your landscaping requirements. They have been offering garden soil mix, special lawn mix, sand, mulches, gravel, bricks, and compost for landscapes in Australia. If you are located in Kelmscott, you can visit their store or visit their website to know about their product range. Landscapers can also order online for any product on their website.
Final Words
These were the best types of mulch for clay soil. However, landscapers should also consider the location, types of plants, shrubs, and climatic conditions before using any type of mulch in a landscape. Wood chips, tree barks, and shells are the best options, but these are not the only options. Professional landscapers should consider the requirements of soil and plants and choose the mulch that suits their needs in the best ways.