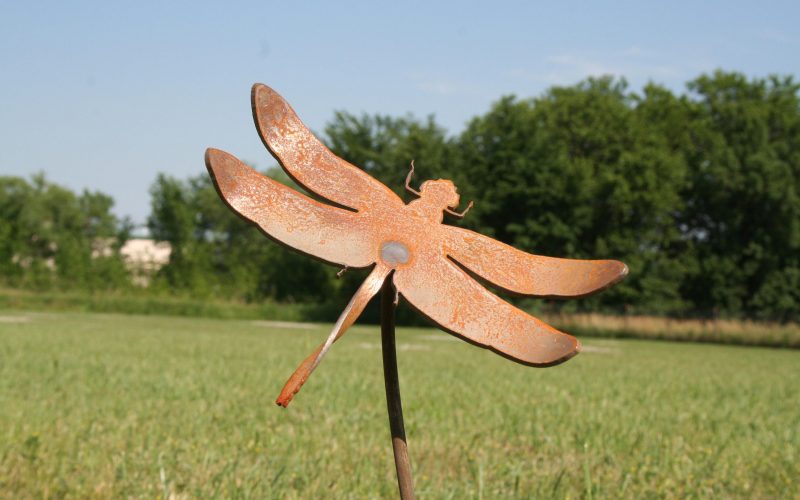 December 24, 2020
---
You must be well versed with the properties of metals. Shiny, lustrous, rusty, and sometimes painted, metals are versatile and used by various industry experts all over the world. From soaring skyscrapers to double-storey houses, one can't deny the multiple uses it possesses. Without metal, every other structure is incomplete. When it comes to gardening, you will be surprised to know that people nowadays are opting for various metal structures to enhance their outdoor look. In Australia,rustic garden art and animals are placed as decoratives to create an extraordinary display of your house and garden. One can use metals for both; to structure and decorate the garden accordingly.
1) Be Cautious of Metal Mix
When two different metals touch, and if there is any presence of liquid like water, there are chances that a slight current may flow between the metals. Zinc, aluminium, and carbon steel are active metals. They can easily rust when in touch with passive (noble) metals like titanium, nickel, and copper. Such hierarchy is usually known as Galvanic Series.
2) Trust the Rust
Weathering steels, also known as cor-teen stell, are steel alloys that develop consistent rust coating on the surface that discontinues the corrosion like ordinary steel. Such metals are widely used in outdoor sculptures, screens, and rusty metal flowers for the garden. A thick weathering steel is also used in other landscape applications like wall retaining and cladding; However, if weathering steels are used near areas where salt-laden winds flow continuously, it will eventually start to erode. On a specific note, if the water gets collected in pockets. However, one needs to use weathering steel carefully over pale coloured paving because as the water runoff, it can produce rust stains.
3) Consider Zinc
Compared to any other metals, Zinc water can and Hidcote zinc contain much lower energy incorporation. Additionally, they can be easily recycled. Zinc is a metal that has not lost its popularity. This metal has been popular for centuries in Australia for roofing purposes because they are protected from corrosion by an alluring and soft bluish-grey patina as they age.
4) Learning The Art of Recycling
Making DIY metal sculptures from recycled material is very popular with gardeners. Therefore, don't throw away the used metal object randomly. You can make use of found metal objects into something of your fascinating garden sculpture, screen, and even pots. Use a barbed wire and roll them into balls or even animals and birds, dangling wind chimes and sculptures of old metal cutlery, discarded metal stamped, and then cut sheets as a part of screens and garden decorations: leftover and unwanted steel garden screens or trellis. Old teapots and saucepans can be a great addition to your garden by filling them up with a mix of colourful succulents.
In short, using metal in your garden is a great way to add unusual features and natural textures. You will be thrilled to check out the rusty garden art collection by Metal Garden. They offer you a selection of metal garden products, sculptures, and decorations that are 100% handmade and can beautify your garden.