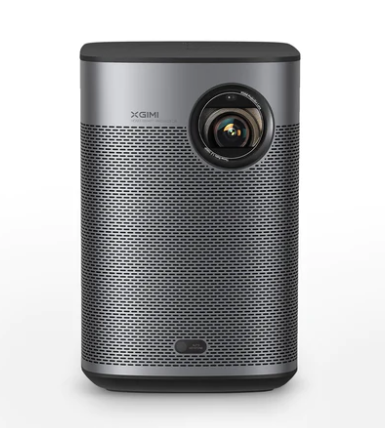 July 1, 2022
---
Mini projectors are portable and convenient devices which can be connected to other appliances and are simple to set up. They can be used as an alternative to televisions of the same screen size. When compared to traditional projectors, portable mini projectors offer various features and elements which are budget-friendly. Mini projectors are designed with built-in components and that's why portable and mini projectors are a great choice for many. With several mini projectors in the market, which one is right for you? We have collected some tips to help out you in buying a best mini projector, let us check it out:
An ideal mini projector should come out with some superlative features like resolution, contrast, brightness, throw distance and several other technologies. You should always check for exceptional quality, good warranty and magnificent features for excellent convenience and standard.
1. Contrast Ratio:
Contrast ratio is the difference between dark and light areas on the screen. One can have a change in their viewing experience with a good contrast ratio. Screen quality and ambient light are the two main factors affecting the contrast ratio. So, in general it is always good to go with a ratio of 1000:1 or above.
2. Resolution:
Crisp and clear pictures in mini projectors is a result of higher resolution. It is crucially important to buy a projector with a high resolution while planning for professional uses. Some portable projectors offer extraordinary viewing and playback experience with full HD 1080P and 180″ display in the market. It is recommended to look for a resolution which can be equal to or higher than this.
3. User friendly:
A portable projector powered by an operating system with additional features and configurations comes with simple buttons and user-friendly designs. Projectors in today's market should have excellent compatibility with ultimate visual experience. Mini projectors with these features have good reviews among the customers.
4. Throw Distance and Positioning:
Mini projectors in today's market usually support either short throw or ultra-short throw technology. The positioning of short-throw ranges from 3 to 8 feet, whereas in an ultra-short throw projector the positioning ranges between 0 to 4 feet. These projectors are ideal for standard room size.
5. Brightness:
It is important to decide the place the mini projector has to be used before choosing the level of brightness. If you are planning for a larger room, you should select a bright lighting with higher lumen. On the contrary, for dark room's even 150 ANSI lumens of brightness goes well.
6. Battery Capacity:
With a good in-built battery, mini projectors are designed with good durability. Before going on a purchase ensure that your decided projector could allow you to watch a full movie without any intermediate charging.
Conclusion:
Considering the above tips and on referring to customer reviews and making notes on few factors like video output, audio quality, build quality and overall customer satisfaction in Australia, one can buy best-selling projectors of XGIMI and JMGO portable mini projectors from Coodoo Home Australia.