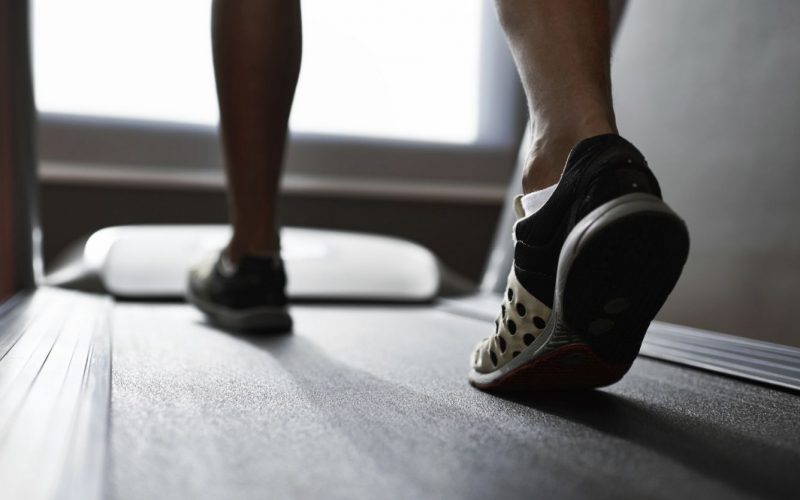 March 31, 2020
---
While building up the gym of your home, you'll find yourself questioning a lot of your decisions. Amongst these questions will fall, "Do I want a manual treadmill? Or a motorized one?" And even though you might be leaning to buy an electric treadmill, it never hurts to know more about the competition (maybe you'll even learn a little more about a product you otherwise wouldn't have even looked at).
A Manual treadmill is a self-powered treadmill and is relatively easy to use. It starts working with the help of your running power, allowing the belt to move with every step you take, ultimately forcing the belt's movement on the treadmill. Here, we list out the pros and cons of using a manual treadmill:
Pros Of A Manual Treadmill 
It's the cheapest form of machine exercise available in the market. If you don't want to put a huge boulder on your budget but still want to get fit, a manual treadmill could be ideal for you.
If you use a manual treadmill, you'll end up saving quite a bit on your electricity bill whilst also being ecological. A manual treadmill functions on muscle power and doesn't need any external source acting on its functionality.
They're smaller and save space, unlike a motorized treadmill that needs a particular part of its room to be dedicated to it.
Cons Of A Manual Treadmill
A manual treadmill is generally only recommended for those who are already in their best shape. Since you need to push yourself with every step, if you're not fit and healthy beforehand, you will end up getting tired much faster.
The quality of the treadmill is quite ancient. Not only will you feel like you're in a slower universe, but the manual treadmill doesn't come with any special features other than running. It can't be used to track your heart rate or your calories.
Motorized treadmills, on the other hand, are a more modern and popular form of treadmills and are commonly found in gyms as well. Everfit's electric treadmills are quite commonly used and can easily be found in stores like Factory Direct Oz. With the option of Afterpay at checkout, your budget can be set for payment within every 2 weeks at ease.
Pros Of A Motorized Treadmill
A motorized treadmill gives you an easy, comfortable run. You needn't put too much pressure on your run since the machine is functional on electricity.
You can add up on your workout with the help of the options available in the treadmill's functionality. With the help of varied levels of speed and inclination, you can use a motorized treadmill for a guided workout.
While using a treadmill that runs on electricity, you needn't worry about the speed varying as you make your move on it either. The speed will remain constant until you choose to change it up for your own reasons.
Cons Of A Motorized Treadmill
A motorized treadmill can be a heavy investment. Since it's considered to be proper gym equipment, it's quite costly. Luckily, you can choose to get electric treadmills with the help ofAfterpay at online stores like Factory Direct Oz. With their help, the first con is as good as negligible for you.
Needless to say, these treadmills are much bigger and heavier than a manual one. Since it functions on electricity and holds several different functionalities, its design is much more complex in comparison. These are not recommended for homes that don't have enough space for accommodation.
Judging by the pros and cons of both treadmills, you can choose the best option for you depending on the kind of expectations you hold from the machine you want to buy. Once you know, you can go forward with your decision.