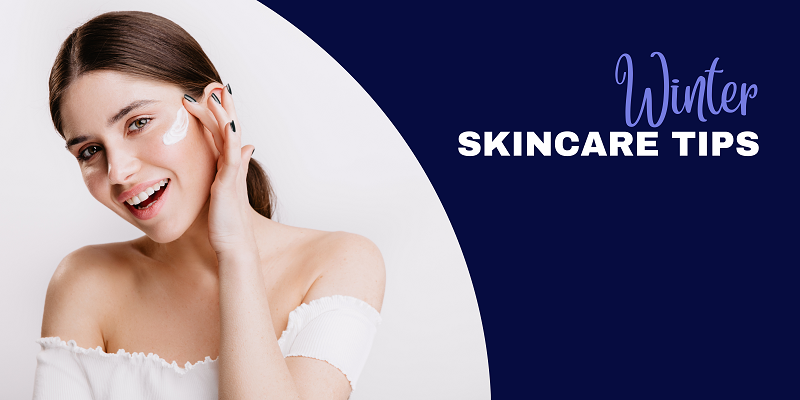 May 28, 2022
---
The cold weather can damage your skin, so it is vital to give your skin tender little care. Is your skin getting dry in cold weather, or do you have sensitive skin or struggling with both? Here are the winter skincare tips that will help revive your routine.
Use SPF Sunscreen
SPF (Sun Protection Factor) is required every day, in all seasons, be it summer, winter, spring, or autumn. As UV damage can affect your skin throughout the year, face moisturisers with SPF are the number one anti-ageing product available on the market. And during winter, the ozone layer is at its thinnest, so it will significantly increase the risk of UV exposure. Thus, a sunscreen with high SPF can give your skin the best defence, protecting against harmful UV exposure during winter.
Switch to a Milk Cleanser or Cream Cleanser
Winter is all set to arrive soon, so you might want to consider switching from your regular purifying cleanser to gentler milk or cream cleanser.
During winter, human skin tends to produce less oil and leave the skin feeling dry. When you use cream or milk cleanser twice a day, in the morning and evening (after you are back from work), it will eliminate unwanted pollutants and dust leaving the natural oils, so your skin feels soft and plump when you step out of the shower.
Apply Serum to a Moist Face
Depending on your skin type and what your skin requires for a specific season or day, you can use a particular serum, such as a brightening vitamin B or thirst-quenching hyaluronic acid. Apply serum to a moist face. If you don't shower in the mornings, you can use a lovely hydrating mist.
Apply Nourishing Moisturiser to Your Face to Lock in Moisture
A nourishing moisturiser is fantastic for creating a layer against the harsh winter temperatures, locking in your exquisite serums. Also, apply it around your eyes, but ensure to leave a gap of 1cm from your waterline because the skin is thinner here and more vulnerable to getting dry and rough.
Begin Dry Body Brushing
Is your skin getting dry in winter? Switch to dry body brushing. The act of dry brushing is excellent for exfoliating dry skin in winter. Furthermore, it cleanses by enhancing blood circulation and boosting lymph flow/drainage. Preferably, do it in the mornings.
Add Nourishing Cleansing Oil
If you want to remove makeup with ease, use nourishing cleansing oil. A cleansing oil will keep your skin moisturised when cleansing and are less likely to irritate a sensitive face. Oil-based cleansers are tender on the skin and will remove even the stubborn makeup, a perfect product for removing makeup.
Coat Your Skincare in the Evenings
After cleansing, apply chemical exfoliants with a cotton pad, then allow it dry for five minutes. Apply your night repair serum, taking it all through your neck. Allow it to dry for a couple of minutes before finishing with a hydrating oil to lock in everything. Wake up to radiant, soft skin in the morning. 
Voila! These are the essential skincare tips you can apply during winter to protect your skin from harsh weather elements and get healthy and glowing skin.