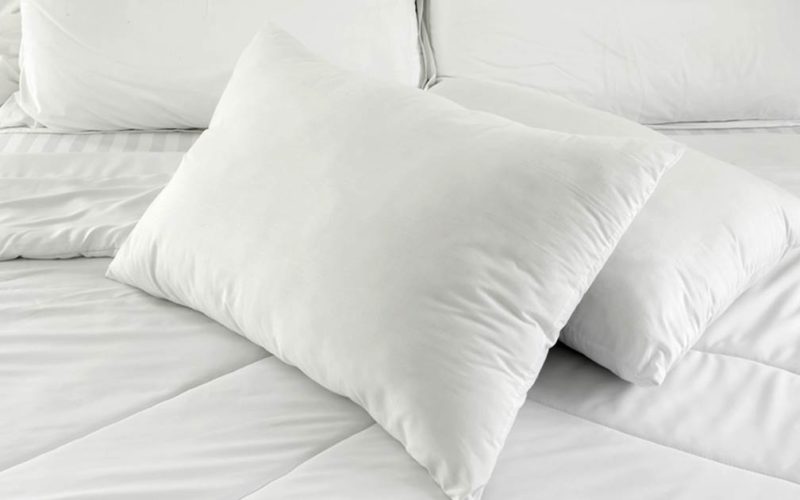 March 13, 2020
---
When it comes down to sleep, it is an activity we cannot compromise on. If you're unable to get a good sleep at night, it will inevitably show in your daily routine and your work, as you'll only be able to feel sluggish and tired throughout the rest of your day. Finding the right pillow for yourself is one of the first steps to getting yourself a good sleep. Be it a feather pillow or a down pillow; in Australia, you can find the ideal pillow, as long as you know which one you need.
While choosing a pillow for your comfort, it is essential to know what options are available for you. From different sizes to different filling choices, your list of selections include:
Feather Pillow: Although these are not recommended for those with allergies, feather pillows are considered to be a cheaper alternative to down pillows. They're capable of giving you a soft, supportive bolster to rest your head on for a good night's sleep. The feathers used in these pillows are small and highly curled.
Down Pillow: Possibly the best option for a soft, luscious drop to sleep on, a down pillow is considered to be a mark of supreme luxury. They're delicate, supple, fluffy and cozy, all at once. It helps in curving your neck and head the right way to make sure you wake up with absolutely no issues or pain in the morning.
Memory Foam Pillow: Another crowd favourite would be memory foam pillows. The main reason for this is that memory foam pillows capable of customising their use to the individual that ends up using them, and who wouldn't want a personalised pillow? No matter how much you end up moving here and there at night, a memory foam pillow will adjust itself to your position, ensuring your comfort at all times.
Microbead Pillow: Generally used in travel pillows, these pillows hold tiny beads that can provide hard support for comfort. This can help in getting rid of excess fatigue.
Body Pillow: Also known as cuddle pillows, body pillows are perfect for gaining excellent back support. Simply place the pillow between your legs, and you can get a good night's sleep with both your hip and lower back resting in comfort. A down pillow and a body pillow could be the ideal combo for the sleep you need at night. Big Bedding can help you find a goose down pillow in Australia at the best rates and of the most beautiful qualities. With their help, a good night's sleep is only a click away!
Different Sizes: Another distinctive property of a pillow is its size. From standard to king-size, a pillow can be filled up to different levels and in various lengths and widths for your primal satisfaction. Standard sizes come in 20 x 26 inches and are some of the most commonly used pillows. Super standard pillows are slightly bigger and enter in 20 x 28 inches, and are recommended for individuals that roll around a little more than usual on their beds. This ensures that you don't end up without a pillow in the middle of the night. Queen and King-sized pillows come in 20 x 30 inches and 20 x 36 inches, respectively. More on the luxurious side, these pillows are more soft and comfortable and are capable of ridding fatigue and muscle tension.
The pillow you choose is the source of your comfort, and as long as you know your choices, your insomnia and bad dreams are incapable of haunting you ever again!