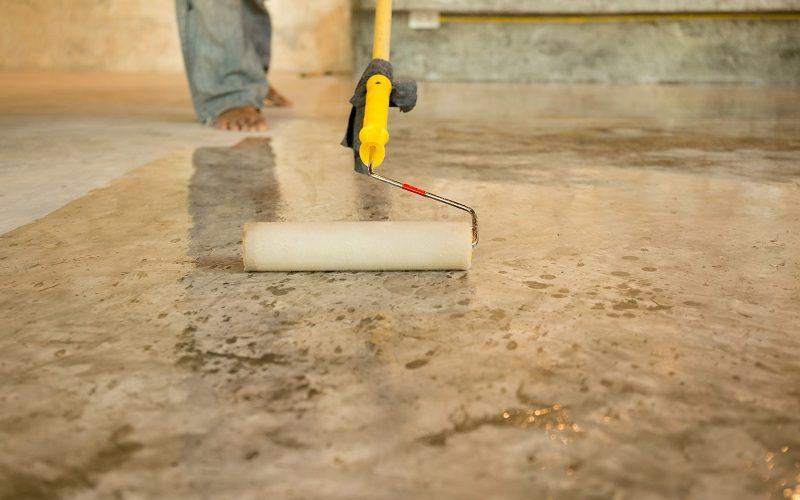 September 20, 2021
---
Polished concrete looks stunning. The shine of the flooring will instantly accentuate the look of your place. Concrete is a very common flooring material, and with polishing, you can enhance its durability and aesthetics.
Key benefits of polished concrete floors
Durability-
Although concrete is a durable surface, to enhance its longevity, you must go for the polishing of the concrete. Polished concrete floors are more durable and are strong. They can easily bear heavy traffic without getting impacted or losing their lustre.  In addition, polished concrete lasts longer than regular ones. Its life span increases up to 10 years, without you spending much on its maintenance and upkeep. So, it's a good way to amplify the glam quotient of the flooring while ensuring its longevity and durability.
Cost-effective-
Definitely, polished concrete surfaces are more cost-effective than non-polished ones. Firstly, you don't have to spend much on its maintenance; secondly, it can easily bear heavy traffic without losing its lustre and shine. After this you don't have to spend again on reworking its look. Therefore, you will be able to save up a good amount.
Low maintenance–
If you are looking for a low maintenance flooring option, then a polished concrete surface is the best preference. The polishing creates a smooth surface that is impervious to dirt and grime that otherwise penetrate inside the floor. All you need to do to clean up the floor is to mop it regularly. There will be no need for any kind of extra care to be taken thereafter.
Good for radiant floor heating systems-
One of the USPs of polishing concrete surfaces is that it can be easily used with radiant floor heating systems. Concrete has thermal conduction property. Thus it enhances the impact of heating. Hence, your place remains warmer during the winter season.
Environment-friendly-
Another key advantage of a polished concrete floor is that these are an environment-friendly option. The concrete flooring doesn't use any hazardous chemicals, cleaners, or adhesives, indeed making its installation process a cost-effective option.
Mark and stain-free-
Another advantage of polished concrete flooring is that they are resistant to stains and marks, thus making them suitable for commercial and residential places. You can also use polished concrete surfaces in warehouses. As mentioned above, they can bear heavy traffic and footfall, thus making it a suitable option.
Enhances the lighting effect-
Polishing gives a glossy finish; it absorbs light and illuminates the room by up to 30%, thus making it a good choice for your place. This helps to brighten the room up and will help you see better with lesser lights installed.
If you too are planning to get the polished concrete floors for your place, you must know about the same cost. Usually, the charges for polished concrete flooring ranges between $2 up to $30. The variation in pricing is dependent on several factors like:
Grade of aggregate
Polishing procedure
The above set of convincing benefits of polished concrete floors makes it the most viable option for residential and commercial applications. You must look for a professional concreter who can help you with the entire process of installing and polishing concrete floors. Make sure that you hire only an experienced and qualified contractor for this task. Polished concrete surfaces look beautiful and alluring, and a professorial contractor would ensure quality work, which further enhances its look.