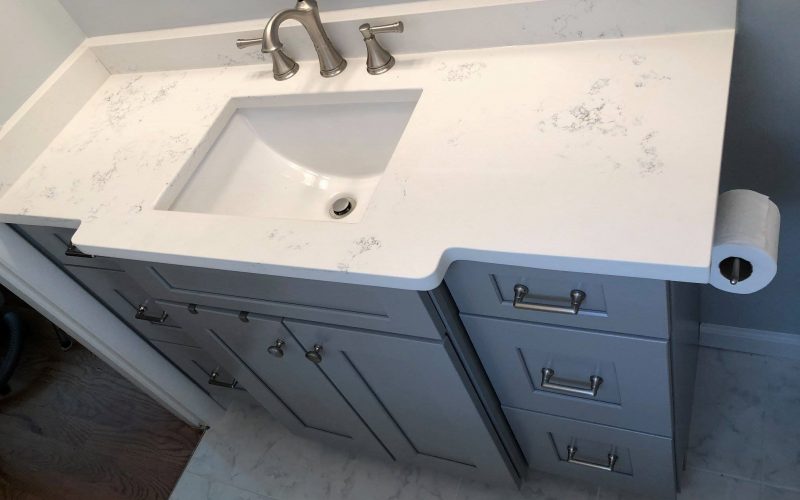 July 14, 2020
---
Bathroom cabinets can have a brighter appearance with the right light fixtures. Different colorful and modern fixtures of lights are available out there, which are applicable for interior decoration and utility. For small spaces in the bathroom, it is important to use each corner wisely, such that no space is wasted. In such cases, you can find the below mentioned light fixtures useful and decorative at the same time.
Ceiling Lights
Ceiling lights are appropriate for both small and large sizes of bathrooms, and they can make a better light inside the small space. Ceiling lights can be selected in different colors and can be fixed above the cabinets or maybe at the center of the ceiling, so that it does overdo the small area with lightning. You should preferably look for white color for illumination that will make your space look larger than its actual size. Apart from white, if you are adding separate lights to your bathroom cabinets, then you can look for other warm colors that will make the room look brighter. 
Tape Lights
Spaces look brighter and larger when they are properly illuminated, and so it is highly important to make proper use of cabinet lights that can provide a beautiful decoration. You must have seen tape lights in someone's bathroom, as they are very common in these areas. Under the counter-tops and in the cabinet bottom, the tape lights in your bathroom cabinets give a brighter look to the area. Similarly, if you have shelves fixed on the walls, you can add tape lights to them also that will give a clear atmosphere to your room. You will also be able to properly use the available space in a better way for storing toilet accessories. It will also work as a dressing room for you when space is properly illuminated. 
LED Basin Lights
LED basin lights are placed on the wash basin, which will provide light to the space and also the cabinet areas at the top and the bottom of the basin. You do not need to switch on all the lights of the bathroom if you are just using the basin for cleaning and washing your hands. This is the reason why most people keep these lights on at night. It also provides a classy aesthetics to your bathroom that anyone will find excellent when they enter the bathroom in darkness. You can find a mild glowing atmosphere with some LED lights on top of the bathroom cabinets.
Mirror Strip Lights
A bathroom is incomplete without a mirror. Earlier, the mirror used to be mounted on the walls with beautiful metallic and wooden frames, but due to storage problems and limited space in the bathroom, it has become common to have a cabinet with a mirror on front. On further improvement on mirror bathroom cabinets, strip lights can fixed at the edges of the mirror, so that one can see the mirror under proper light. Mirror shapes can be different, according to which the lights can be placed on the perimeter of the bathroom mirror.
Vanity Lights
Lights that emit powerful lightning can be placed on the top frame or above the bathroom cabinet. These strong lights should be fixed after understanding the requirement, as other lights will also be fixed in the bathroom. Do not overdo with too many lights. Traditional to modern lights are available, so you have to choose the one that will match your bathroom design.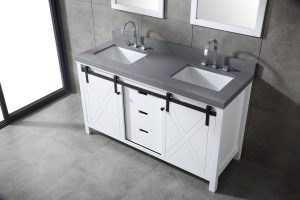 You also have to check the shower area and the bathroom cabinets or racks for towels and clothes, so that no darkness will lead to a lack of space utility. A special lightning zone can be provided for a better interior for your separate shower or bathing place.