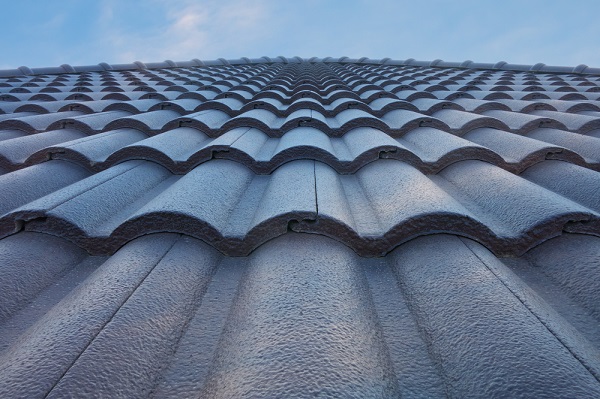 January 27, 2021
---
The roof forms an essential part of any house and the material affects the roof's integrity. There are various roofing materials available in the market, and Australia's most iconic roofing materials include terracotta, cement, tile or metal. 
When we talk about the tiled roof, roof tiles are hung from the roof, fixed with nails. The tiles are usually attached in parallel rows, with each row overlapping the other. For special positions like planes where several pitches meet, there are special tiles. They include hip, ridge and valley tiles. They can either be mechanically fixed or bedded and repointed in cement mortar.    
Experts of roof restoration suggest the following types of roof tiles. 
Concrete roof tiles have been installed by roofing contractors for decades as an alternative to clay and slate roof tiles. 
Its popularity is due to its versatility as they are available in a wide range of colours, shapes, sizes and styles that suit all kinds of properties. They are extremely durable as well, which don't wither off in bad weather. Even after heavy rains, they tend to remain the same weight as they are dense and solid. 
Concrete roof tiles can be coloured and coated to withstand external extremities. Also, a coated concrete roof tile surface prevents moss, algae, fungus, and lichens' growth.
Structural clay tiles fall under the category of burned-clay building materials used to construct roofing, wall and flooring. Specially used for the fireproof applications, they are used for both structural and non-structural purposes. 
Each unit of the tile is actually made of clay or terracotta with hollow cavities or cells inside it. It is most popularly used in vertical application as a structural element. 
Clay roof tiles are the kind of roofing material that was manufactured centuries ago. It has some of the best colour retention qualities and is naturally orange in colour. However, today's clay tiles come in a range of visually attractive colour options. 
Terracotta tiles don't decompose or wrap over the roof. It stands up to the summers' scorching heat, strong winds and cold in the winters and rains in the monsoon.  
Due to its insulation properties, it is a roofing material recommended by roofing contractors, allowing homeowners to save on utility bills. 
Traditionally, natural slate roof tiles were manufactured from the rock which exhibits a natural appearance and is durable. It still holds its charm and attracts homeowners due to its traditional appearance.   
It comes in a variety of colour and texture options, depending upon the mineral content. The biggest advantage of installing slate roof tiles is it improves the appeal of your home. It comes with commendable durability which at times outlasts the structure on which it is installed.   
Conclusion
Tile roofs have been there on Australian homes for many years due to its distinct look and durability. It provides your home with the character it needs without sacrificing on functionality. There are various tile roofing materials available in the market with different functionalities, strength and appearance. If you aren't sure which one goes best with your home, get help from roof restoration Melbourne experts. They will inspect your home and suggest to you the best option.