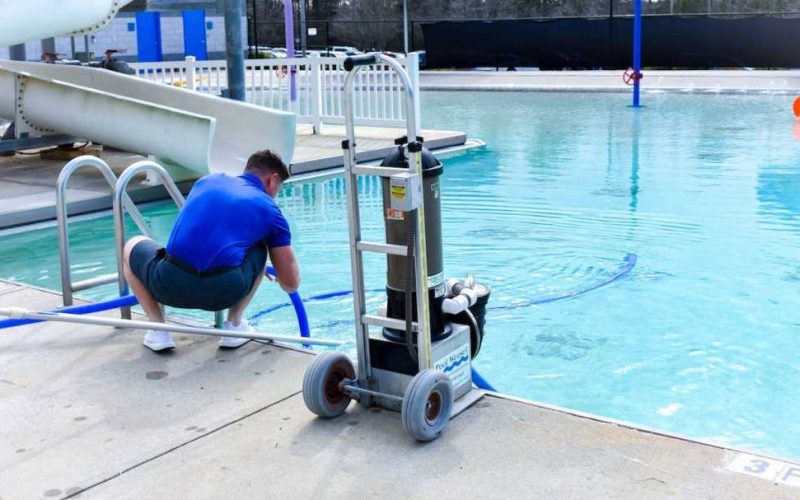 April 9, 2020
---
Many people around Australia love to have a swimming pool of their own. It might be fun, good exercise and a great place to relax. However, owning a pool comes with big responsibilities as well. It is essential to maintain cleanliness in and around the pool to help maintain a certain level of hygiene.
There are many ways of making sure you take all the necessary precautions. One of the methods of doing so is to prepare checklists for routine maintenance. This article goes on to provide tips on how to prepare a maintenance checklist and the necessary steps to take for pool cleaning services in Sydney.
Tips on Preparing a Checklist
It is vital to take proper care of your pool and arrange routine maintenance too. One of the most efficient methods of doing so is to prepare a checklist for maintenance activities.
Here are a few tips on preparing a checklist:
A pool requires regular maintenance hence it is a good idea to prepare several checklists, like a daily, weekly, monthly and yearly checklist.
A daily checklist can include tasks like checking the water level, making sure the filter and pumps are functioning well, inspect the pool for any dirt or damage and check the pump baskets.
Tasks on the weekly checklist can include items like checking the chemical levels, level of alkalinity, check pool deck for dirt, and add chemicals if necessary.
The monthly maintenance includes testing salt level as well as calcium and VYA levels. This might not be necessary for all pools.
The yearly maintenance checklist should be more comprehensive and include tasks like cleaning the side surface, inspecting the pool equipment and tightening bolts if necessary, checking the filters and replacing several components like filter or cartridge if necessary.
Some of the other tasks to include on a yearly checklist is to perform the annual pool cleaning preferably by contacting the professionals.
Regular Pool Maintenance in Sydney
Preparing checklists is a good method to make sure you perform all your maintenance activities in time. Maintaining a pool is not an easy task and one has to be proactive and be prepared if there is a breakdown or the swimming pool needs urgent repairs. The key to being successful at maintaining your pool is to have good knowledge of your pool.
The main elements of your swimming include the water, interior wall, filter system, pool skimmers, and returns and the water pumping system. Listed here are a few important tips on how to maintain it:
It is important to have sufficient knowledge of the basic components of your pool to ensure everything remains in smooth working order. This is also true for those who opt for professional pool services in Sydney.
There are a few concepts about the working of the pool that every pool owner should be aware of as well.
It is vital you understand the process of circulation of the water.
It is not a good practice to maintain a pool with stagnant water, it is more beneficial to arrange regular circulation to ensure good health and safe swimming.
Good circulation of water in your pool will prevent the growth of algae and prevent other issues like cloudy waters, etc.
There is no way around the regular cleaning of a pool. It is possible to attempt to do this task yourself by investing in the right set of tools.
It is usually not advisable to take up this task yourself since it can be very time consuming and requires special skills as well.
It is best to leave the cleaning process to the experts since they have the proper equipment and special skills for the job. Trust professional pool services in Sydney also well trained to add all the necessary chemicals to the pool.