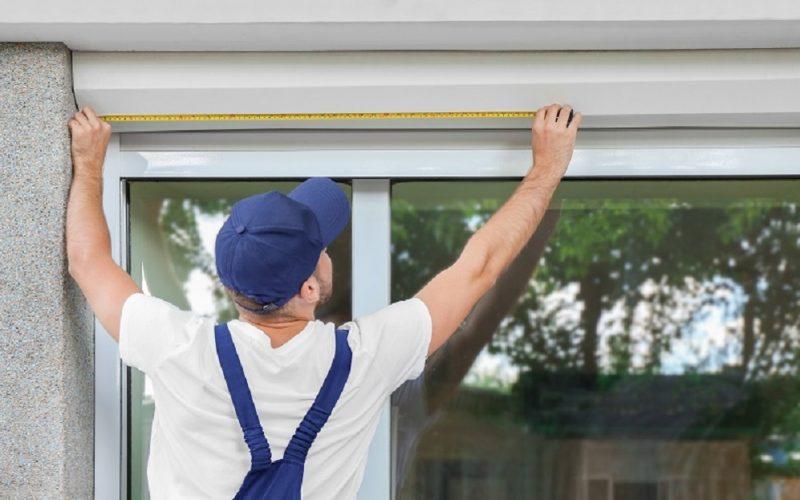 May 13, 2021
---
When it comes to industrial and commercial places, roller shutters play an important role.  You can find these shutters in different materials such as galvanized steel, stainless steel, colour-bound steel, aluminium, rough iron and alloy. These industrial roller shutters come in different shapes and sizes.
Advantages of this shutter:
These shutters have many advantages that are mentioned below.
The Basic use: the main purpose of installing a shutters at your home or your office is to enhance security of that place. It is there to protect your family and prevent any kind of theft. It acts as a passage way when opened. And when closed it acts as barrier between the outside and inside of your place.
Versatile and flexible:   when it comes to industrial roller shutters, one of the main benefits is that they are highly versatile, which is why they are highly in demand among the owners of industries and shops.  You can buy these shutters in different shapes, sizes, colours and even designs. These are custom and available according to the area of requirement.
Structural strength: if you want to talk about industrial roller shutters' structural strength, you must know that they are the best. These shutters are manufactured using the strongest materials. They go through many tests before they are out for sale.  Moreover, they are also fire-resistant, corrosion-resistant and bend resistant. They can't get cracked, and thieves can't break through them easily. Additionally, they also meet the specifications of meet the ISO 9002.  Thus, they are an ideal choice for industries.
Noise-free: earlier, opening and shutting the shutters created a lot of noise; however, these days, they are designed using a self-lubricant mechanism. This self-lubricant mechanism ensures that industrial roller shutters make low or almost no noise.
Energy-efficient:  these shutters come with high-quality seals.  These seals make sure that the hot and cold temperature of indoors remain in and doesn't leak. They also ensure that the outdoor temperature doesn't enter inside.  This helps in saving a lot of power bills.  Moreover, this makes them incredibly beneficial for cold storages. Additionally, if power goes out, these doors will also help in maintaining the inside temperature. Which will help from reducing the chances of wastage due to the rotting of things.  The indirect effect of these shutters will also help save the environment as it will reduce the usage of power and hence it will save electricity and reduce carbon footprint.
Wind resistance:  when it comes to Australian weather, winds, storms, and hurricanes are common. If you wish to protect your premises from the damages of such things, you must make sure that you install industrial roller shutters on doors and on the windows as well.
Easy to install and maintain:  One of the primary concerns is the ease of installation and cost of maintenance in the long run. However, when it is about industrial roller shutters, both of these things are in control.   It takes very little time to install these shutters, and they can be installed using less labour. This will also save your cost of installation. Moreover, they come with a self-lubricating mechanism in the long term, and they are easy to lean and maintain.  Colour coated doors will also protect the colours from chipping off. Thus, you will not have to oil and grease them frequently. Nor you need to paint them again and again.
These are some of significant benefits of installing industrial roller shutters in your shops or warehouse. These high quality shutters will improve the security and enhance the look of your place. However, make sure that you buy the best material and also ensure that you get it installed by a professional only.