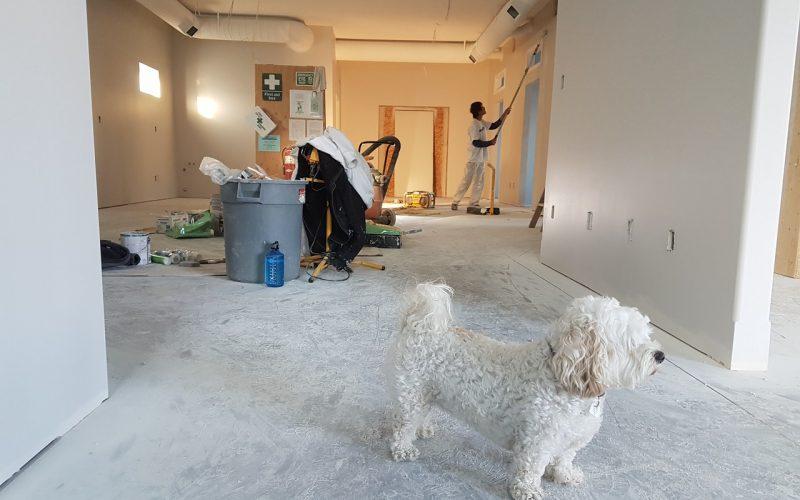 October 20, 2021
---
Every day our lives grow into something better. We have our own space to live comfortably. As time goes on, we feel renovating the place will make our life more comfortable. Sometimes, we want to move from the place where we have been living long, and choose a new place to have a change. If you want your property to fetch more rental income, you can choose to do the renovation with the modern facilities.
Personal circumstances decide whether we want to renovate or sell our home. Family needs, lifestyle, workplace, or academic institutions consider the present living situation and think about a better plan for the future. It is better, before deciding whether to renovate or go for a sale, to think about the advantages and disadvantages of both options.
Choosing renovation 
If you are choosing to renovate your home property, renovate it smart. Renovate features that will add more value to your property and lifestyle. If the renovation needs only a fresh coat of paint to the walls or strengthening the infrastructure, you need not spend more. 
Next, instead of selling a home where you have been living for decades, renovation may be a better option. Are you thinking about renovating? What are the next steps? It is better to have a plan of action before proceeding further.
Your budget: After deciding whether you want to renovate a part of your home or entire home, spare time to estimate the required cost. Analyse your financial situation and have a budget for the renovation. Apart from the funds for the allocated budget, spare some money for unplanned expenses.
Home value: Get an estimate of the current value of your home and learn if the renovation will add more value. It may not be worth spending your money if the renovation does not add more value.
DIY: If you have planned for minor renovation like painting at home, spare your leisure time or holidays to complete the job. If the renovation needs carpentry or masonry skills, it is better to hire professionals.
Designing: If you have planned for a complete renovation, it is better to approach professionals. They will share the recurring cost of the job and how many days it will take to complete. Have a plan that will fit within your budget and avoid unnecessary makeover changes.   
Approval from Council: Before the renovation, you must get the building permit and approval from the council, which is a time-consuming process. The council has to approve the renovation based on the type of home property and the location. You must get your building permit and the approval for your plan.
Market situation:  Due to the pandemic, everyone is facing a tough situation. It is better to analyse if you need to spend your hard-earned money on renovation or wait for some more time. The housing market shows fluctuation and cannot expect to be static for some more years. The home property price shrinks, stagnates, and shows no growth. Based on the market value, renovations may effectively increase the value of your home property. Adding a new kitchen with extra space for the latest gadgets or an additional bathroom with all modern facilities will add more value to your home.
Family circumstances: Family circumstances play a major factor in deciding renovation. Your grown-up children may need extra space to spend their leisure time with friends or have a weekend get-together or parties at home. By not moving to a new place, your family members will not miss their friends, nearby amenities such as shops, parks, cafes, schools, and the workplace. Renovation may breathe new life into your home and change it into a happy dwelling with your loved ones.
Choosing to sell
 It will be ideal if you want to purchase your home in a posh area and move for better reasons. You may also want to save money spent on renovation and don't want to take the risk with the existing low property value.
When you decide to sell, get the estimation of the property and know how much it is worth in the current situation. It is good to get an accurate picture to proceed further with your sale.
Next, you must know the hidden costs in your sale and how it may make your sale a tough decision. Legal fees, stamp duty, and agent commission are hidden costs while selling a home property. It may also take time to be familiar with the new neighbourhood, where you have moved in, and be happy with your new environment and lifestyle.
Conclusion
The age of home property decides if it is worth selling or renovate. Old properties may require more changes in their infrastructure, and there are chances of exceeding the estimated budget. In that case, it is better to sell the old one, and get a new home with the latest facilities.
The current market conditions have also become the major factor. Not only the home, the plot on which it stands is also taken into account while selling. The popularity of the locality and the amenities in that area are also primary factors to decide whether it is right to renovate or sell.