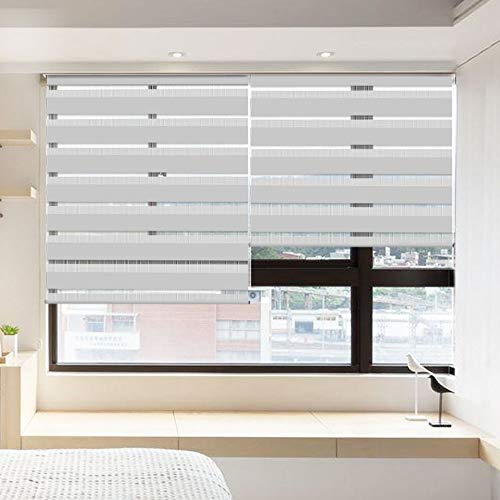 August 31, 2020
---
More and more people are choosing to dress their windows with window blinds rather than one of the other options like curtains or shades for example. There are a lot of places you can buy blinds that are attractive and affordable, and one great option nowadays is that you can find cheap roller blinds online. With so many places to look at and so many different styles and designs to choose from it can be hard narrowing down what you need, especially when you are looking for something within a tighter budget. Here are some things to think about when affordability is one of your key concerns when buying roller blinds.
Custom made is always going to cost more
Although there are hundreds of places to look for cheaper blinds, the fact remains that when you compare individually tailored or customised to out of the box from the shop, the former will always cost more. When you are looking to redecorate your home with a small budget avoid having things made just for you, avoid alterations and avoid tailoring options stores might offer. Cheap blinds are the ones you get in a box delivered to your home ready-made.
Places to look
Here are a few great places to find blinds at a low price;
Discount stores – These are a great place to start for any kind of home furnishing you might need as well as window treatments. You can get some very attractive blind designs from discount stores that are cheap and suit what you are looking for. Some discount stores accept returns still so should your mass-produced blinds not work for you, you can return them and try something else.
Blind shops – While a lot of them offer alteration services, and custom services, you do not have to accept those things as they add extra cost. But they also have blinds at various prices on their shelves that customers can just buy and take home at a cost that is a lot better than the made to order options.
Online – Nowadays there is not much you cannot find online and blinds are there too! Cheap roller blinds online have other advantages since it means you can shop from the comfort of home, have a chance to re-check measurements before you click to buy and you can compare a lot more sellers and blinds to get the best deals.
House clearances and estate sales – When a home needs to be cleared out there is an auction held for its contents and that could include blinds. You can get great deals here as it is all about getting rid of everything so you might pay a very low price for what were originally very expensive blinds. Just make sure you bring a tape measure and check them out so you know they will fit your windows.
Conclusion
When you need cheap venetian blinds online you have several options to consider. Remember if you want you can do some work on them at home to accessorize, you could use things like a cheap valance on a simple pole to give the window a lift for example. Cheap can still look stunning and be just what you need.