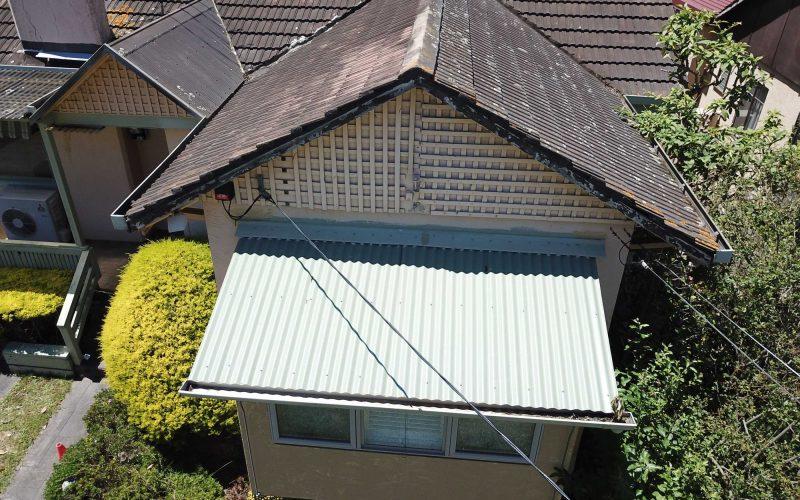 October 1, 2021
---
Roofs are one of the essential parts of a house because it protects a home from a wide range of weather conditions, from excessive heat to damaging cold and from severe winds to powerful storms. But, with time, it gradually deteriorates, causing damage. There are ways to minimise the disadvantages caused by roof deterioration without completely replacing the roof.
Melbourne based roofing experts suggest some of the major benefits of roof restoration.
Extreme weather conditions such as heatwaves, hailstorms and strong winds can compromise the structural integrity of your roof.
Although roofs are built to be strong, such extreme weather conditions can weaken the structural integrity of any roof. It may seem like your roof may not be in immediate danger of collapsing, it is advisable to perform regular maintenance work on it.
When you ignore minor damage to your roof, you might end up replacing it sooner than you would've if you had taken care of the trouble in the first place. A roof restoration ensures that your roof lasts longer and will save you money and time in the long run.
Water damage is a costly and complex nightmare.  
Roofing problems don't always happen during bad weather. Even minor damage can lead to leaks and serious consequences. Neglecting to take action can result in damage, so it is important to keep your roof maintained on a regular basis.
A roof restoration ensures the safety of the house, with the guarantee that all the tiles, rafters and ridges are properly fitted. This helps with water prevention.
Enhances your home's value
A major benefit to roof restoration is that it increases your home's value. In other words, you can get a higher sale price for your home when you have the roof restored before it goes on the market.
A rusted and damaged roof can be a major negative if you're going to sell your home. It can leave a lasting impression on potential buyers and leave them questioning the condition of the other parts of your home.
Thus, we can say old and worn out roofs reduce the overall price of your property. 
Cheaper as compared to roof replacement. 
Full roof replacement can be stressful on your finances and is often more dangerous than most people realise. A full roof replacement is relatively a larger project with substantial costs. There is also considerable disturbance to your household. It is worth taking time to think about wheth

er all of these problems are worth putting up with for the sake of having a new, shiny roof.
A low-cost and effective alternative to it is roof restoration that can eliminate the need for a costly replacement, reducing the headaches of permitting and installation. 
Conclusion
For Frankston homeowners, a roof restoration is a cost-effective way to improve the look of your property and increase the value of your home. It also improves protection from extreme weather conditions.
A comprehensive roof restoration process includes roof repairs that will improve the overall state of your roof and restore it to a new-like condition.