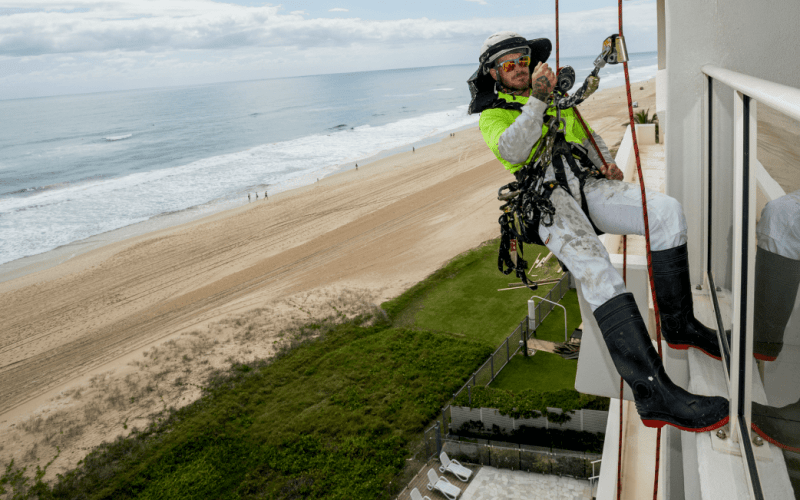 July 17, 2021
---
Hiring a property maintenance team is one of the biggest responsibilities faced by property managers. If you hire the right team, you can be confident that your facilities will appear well-cared for, which has a proven flow-on effect on the level of contentment of your residents and tenants. If you hire the wrong team, you risk the reputation of your facility and could end up wasting a lot of money.
With this in mind, continue reading to discover top tips for hiring a property maintenance team that you can rely on.
Browse online
It's a great idea to start your research for a property maintenance team online. Most maintenance teams will have some form of a website, which can give a fantastic insight to the kind of company they are.
Of course, you can't judge a book by its cover. However, at the very least, the provider's website should contain a list of their service offerings, reviews from past clients, contact information, and a little bit about the company and their ethos.
Ask for referrals
If the online world isn't your thing, you can always go down the old fashioned path of asking for referrals.
Contact other property managers in your area who are in charge of similar sized facilities. Ask what maintenance teams they have used in the past and whether they would recommend their services. You can also check for online reviews, which are another excellent way of learning more about a company.
Contact multiple providers
Even if, based on your initial research, one maintenance provider is standing out from the rest, it's a good idea to contact multiple companies. You can't really know a business until you speak face-to-face (or at least over the phone) with them.
Speaking in person is a great way to get a feel for their culture, level of professionalism, and how they treat their customers. It can also provide the maintenance team with the opportunity to offer you discounts and develop the beginnings of a tailored maintenance plan.
Check their service offerings
Regardless of the type of facility you are running — be it a school, retirement home, or strata centre — you are likely to have complex maintenance requirements. In an ideal world, you will only need to contact the one maintenance team to deal with all of your issues, be it remedial repairs or commercial painting.
Working with the sole maintenance provider means they will have an excellent knowledge of your facility and the type of property concerns that you have. Developing an on-going relationship also means you may be privy to added discounts or faster turnaround times.
Discuss your goals
A good property maintenance team will be able to transform any facility into a neat, tidy, and inviting space. However, it always helps if the client has a clear idea of their goals and can articulate them to the maintenance workers.
Make sure you are open about how you want your property to look and feel. Your knowledge of your residents combined with the maintenance team's understanding of the local environment means that you will be able to create a welcoming space for all.
Look local
One of the biggest factors in the level of success achieved through property maintenance is how well your workers understand the local environment.
Take a coastal region, for example. Buildings located in coastal areas are at heightened risk of degradation, due to the corrosive effect of salt-air. As such, they need to be protected using specialist paint and regularly checked for signs of structural damage.
Coastal properties are also at risk of damage through heightened weather events, such as storms and floods.
A local maintenance provider will understand these concerns and will be able to tailor a maintenance plan that takes all environmental considerations into account.
By looking local, you will also be supporting the local economy and small businesses within your area — it's a win for all!
Consider the environment
Finally, consider the environment. Sustainability is a top concern these days, regardless of what industry you are in. Property maintenance teams have a big role to play in ensuring that facilities are operating in an ecologically sound manner.
When deciding on a maintenance provider, ask about their sustainability policy. Check whether they minimise water wastage and have an understanding of the impact their decisions (such as what type of grass to plant or when to prune trees) has on the environment.
Hopefully this article has provided you with greater insight into the types of decisions that must be made when picking a property maintenance team. Above all, make sure that you get along well with your chosen maintenance providers — with any luck, you will be working with them for many years to come.