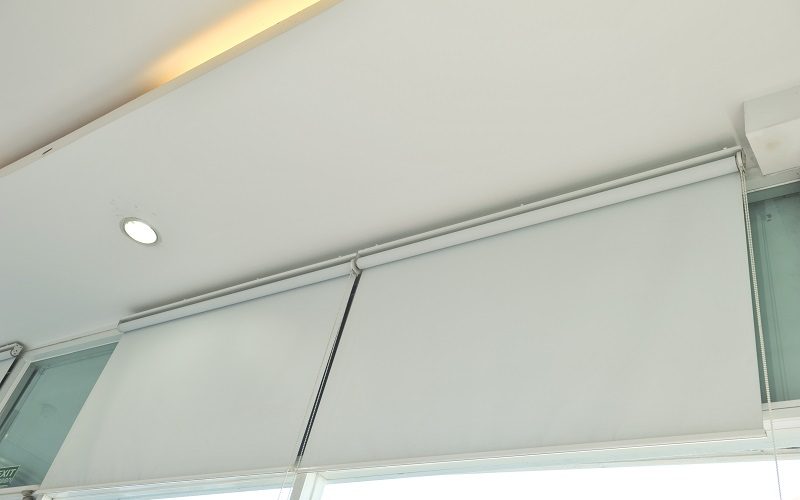 November 25, 2020
---
Blinds have become very common nowadays. These are highly functional and instantly amp up the look of the place.  These blinds are designed with two fabric layers, and you can alter or align their stripes control the light. You can find two types of fabric in these blinds, such as semi-see-through and block fabric. Semi-see-through fabric can be used in the daytime, and you can use the block-fabric to keep your rooms dark.
These day and night roller blinds come with a unique opening mechanism, and you can control the light entering into your rooms on different levels. For example, if you want to keep your rooms cool and dark, then you can use the night mode of these blinds.
Benefits of Day and Night Roller Blinds:
Provides Privacy- Day and night roller blinds can provide 100% privacy, and you can block people from seeing in. It is difficult to maintain privacy during the daytime because you have to keep your windows open. But if you have day and night roller blinds in your rooms, then you can control the slates of these blinds and block the view from outside. You can pull the chain of these blinds to close them completely, or you can choose automatic blinds which can be controlled via the remote control system.
Gives You Control Over the Access of Light- Day and night roller blinds cannot block all light in the way traditional rollers do, and you can shift their stripes to control the light.  You can customize these blinds according to your window size. You can choose Venetian blinds for your traditional rooms. But you cannot control the lights with Venetian blinds, and you must choose day and night roller blinds in this regard.
Provides Thermal Insulation- You can install such day and night roller blinds to insulate your property. These blinds are designed with a void space between its twin layer, and they can reduce heat loss. So, you can keep your rooms warm in winter, and these blinds will help you to cushion the home from the cold outside. Since blinds provide thermal insulation, you can save energy cost by adding them. They can make your home more comfortable and save your heating cost. Similarly, you can control the heat during winter and close these blinds to keep your rooms cool. You do not need to switch on your air conditioner all the time, and you can save your power consumption cost.
No Additional Maintenance- You do not need to invest an additional maintenance amount on these blinds. You can clean these blinds with water. These blinds are rust-proof, and they can last longer. So, you can replace your heavy curtains with these blinds and save your maintenance cost.
How to Install Day and Night Roller Blinds?
It is better to hire trained professionals to install such day and night roller blinds. They can measure your windows and customise your blinds accordingly. But if you want to save your cost and install these blinds with your DIY tools, then you can follow the steps stated below:
Hold the brackets of your window frame and make them with a pencil
Now you can use the cordless screwdriver to fix the brackets of your windows.
Then you can insert the blinds into the brackets.
Hold the chain end in position and move the blinds.
Final Say- So now you can search such day and night roller-blinds online and choose the best one for your home improvement.