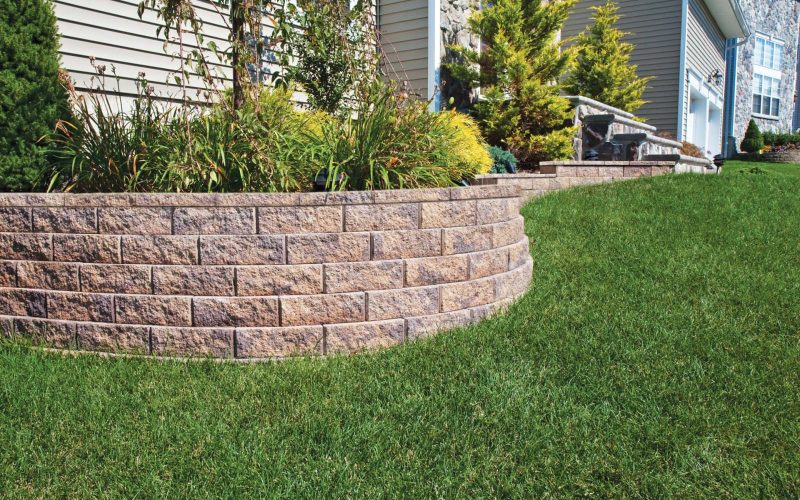 September 16, 2020
---
Blessed with picturesque landscapes, Australian scenic beauty is known for its serenity. But with these surreal landscapes and warm weather comes the fiercest environmental conditions with their own repercussions. Especially if you live in a region where heavy wind blows are very common, it is vital to protect your patio or backyard to minimize the possibility of any damage caused due to wind and storms. When you associate with modular retaining wall manufacturers like Stronglock, they can help you to find the perfect retaining wall solution for your home.
A protective structure that withstands all climates
Most people think that the use of retaining walls is limited to retain soil or to create a usable space. Retaining walls can be used to add visual dimension to a place, as a border of your garden or patio and it can even prevent soil erosion.
Let us dive deeper into understanding the main benefits of modular retaining walls.
Various options
Gone are the days when you would get only one choice (flat gray shade) for modular retaining walls. You can now choose from various colours, textures and sizes and patterns. These days you will find modular walls in all sorts of amazing shades and textures and they replicate the beauty of natural stones such as brick or cobblestone. You can achieve any kind of look you want. Be it rustic, classic or antique.
Easy to install
Although the professional who is manufacturing your retaining wall in Perth will also help you to install it, if you have to do it on your own, it isn't rocket science. All you need to do is stack one block on top of the other. On the other hand when you work with natural stones it requires a lot of time to think through and out the pieces together as they won't be uniformly shaped. 
Environmental friendly
Retaining wall blocks are not chemically treated. Hence, they do not possess any threat to the environment. Other options like timber are a threat to the environment as they are chemically treated which can be harmful to the surrounding vegetation and soil.
Durable
A well-built concrete wall has the potential to last for several years. Especially when you work with professionals like Stronglock, they will ensure that the foundation of the retaining wall is durable enough to withstand the harshest natural conditions. On the other hand, if we compare with timber walls, they do not last for more than 15 years and they deteriorate even quicker if you live in a rainfall prone area. 
Appealing
As mentioned before, retaining walls can replicate the appearance of natural stones or any other texture of your choice. If you decide to stick with the basic sleek looking concrete, even that will add to the appeal of your backyard.
How to choose the ideal retaining wall company?
Experience and way of working are two of the most important aspects that you need to consider while hiring a retaining wall company. When you work with Stronglock, they will not only manufacture the retaining wall according to your requirement but they will help you in installing it as well as guide you about the aftercare. If you need assistance even after installation – their team will be right at your doorstep even during weekends. For more information, email perthretaining@gmail.com or call 0412 812 819.