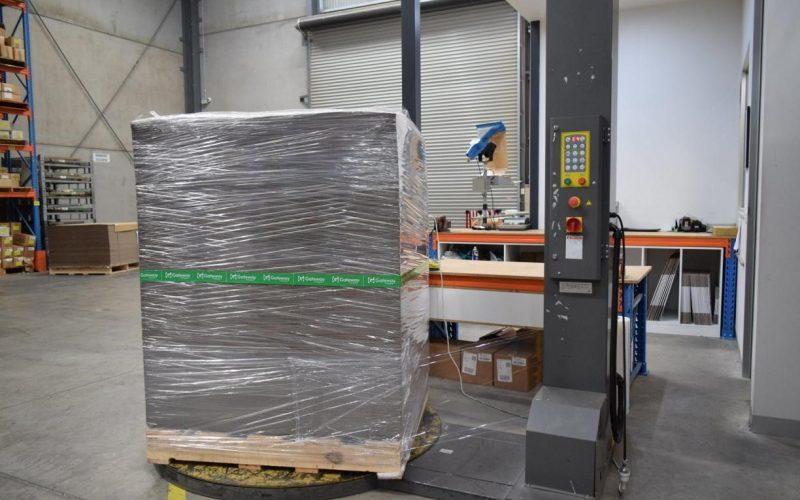 December 21, 2021
---
Industrial stretch wrap film offers secure packaging, both for products and for pallets.
Made of polyethylene, the film stretches around products, holding them tightly and protecting them from dust and grime as well as from shocks and impacts. Additionally, stretch film resists tampering.
Stretch wrap offers advantages over other packaging materials, including:
Cost-effectiveness: it's less costly than many other packaging methods;
Efficiency: products are clearly visible through the stretch wrap, offering better quality control on production lines and in warehouses;
Flexibility: you can use stretch wrap film to package many different types of products, no matter their shape, size or weight.
Stretch wrap film: choosing the right film for your applications
When exploring your options in stretch wrap films, consider your products and your wrapping methods, as well as how your products will be shipped.
Stretch wrap film is available in various thicknesses and grades as well as for different environments. For products exposed to the outdoors for example, choose a film with an ultra-violet (UV) inhibitor.
With two primary types of stretch wrap film available, blown stretch wrap and cast stretch wrap, which is right for your application?
Blown and cast stretch wrap: which should you choose?
Generally speaking, blown stretch wrap is tougher and more durable than cast stretch wrap. It also has a lengthier manufacturing process and is more expensive.
Choose a blown stretch wrap film when you need the best in strong, reliable product protection. When applied, blown film has greater elongation properties than cast; this means that when stretched, blown stretch wrap tightens more than cast, ensuring products don't move and become damaged during shipping.
Blown stretch wrap also offers greater tear and puncture resistance than cast film. When wrapped around pallets, the one-sided cling offered by blown wrap ensures that it sticks to the products it's protecting—it won't adhere to other wrapped pallets.
In addition to choosing either blown or cast stretch film, consider how your chosen film will be applied. Will you apply it manually, or via machine?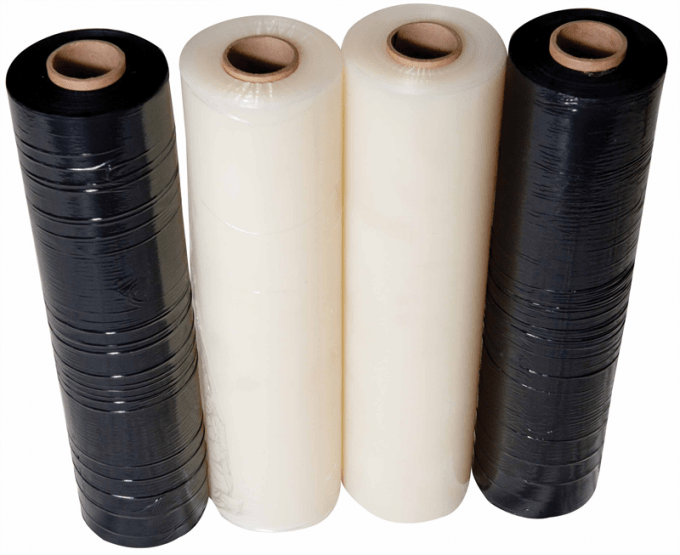 Uses for hand stretch film (stretch wrapping film): an all-around protective wrap
Hand grade stretch wrap film is manufactured for use with a hand dispenser, in grades suitable for product wrapping as well as for pallet wrapping.
You can use it to package individual products and bundles of products, as well as cartons and pallets.
This film is not only affordable, it's secure. Transparent hand stretch wrapping film is used in the food industry and anywhere you want to be able to inspect the condition of products at a glance.
Black stretch wrapping film on the other hand, is often used to camouflage or hide valuable products, so that pilfering is reduced.
Machine stretch film: use it for high-volume stretch wrap machines
Machine grade plastic wrap is manufactured for use with a stretch wrap machine. If you need high-volume packaging, a machine is much faster than manual wrapping; it offers consistent packaging too.
Not only does a stretch wrapping machine offer tighter wrapping than can be applied manually, it saves money because it stretches the film efficiently. Much less is needed for secure wrapping.
Now let's look at some popular uses for stretch wrap.
1. Pallet wrapping: secure products and cartons onto pallets for shipping
When you use stretch wrap film to wrap pallets, you can bundle products and cartons of different sizes and shapes onto a pallet. This offers secure packaging, with fewer damages.
2. Avoid leaks and damages when shipping beverages and other liquids
Whether packaged in bottles or tins, beverages will leak if handled roughly and damaged. Stretch wrap film secures beverages: if leaks occur, the leaks are contained, avoiding more damage to other products on a pallet or in a carton.
Stretch wrap film can be used to wrap many other liquid products, such a paints.
3. Securing fragile products, such as electronics
Electronic products need secure packaging to avoid costly damages. Stretch wrap film can be used to protect individual products from shocks and impacts, as well as to protect cartons and pallets.
4. Safe packaging for construction materials, such as timbers and bricks
Construction materials need protection in shipping as well as from environmental damage when they're stored outdoors.
Stretch wrap film offers good protection for materials such as wood, bricks and glass during transportation and on construction sites.
5. Protection for easily-damaged paper and fibre materials
Paper-based products need weather protection, so stretch wrap film is a good packaging solution for them, as well as for fibre products, such as carpeting.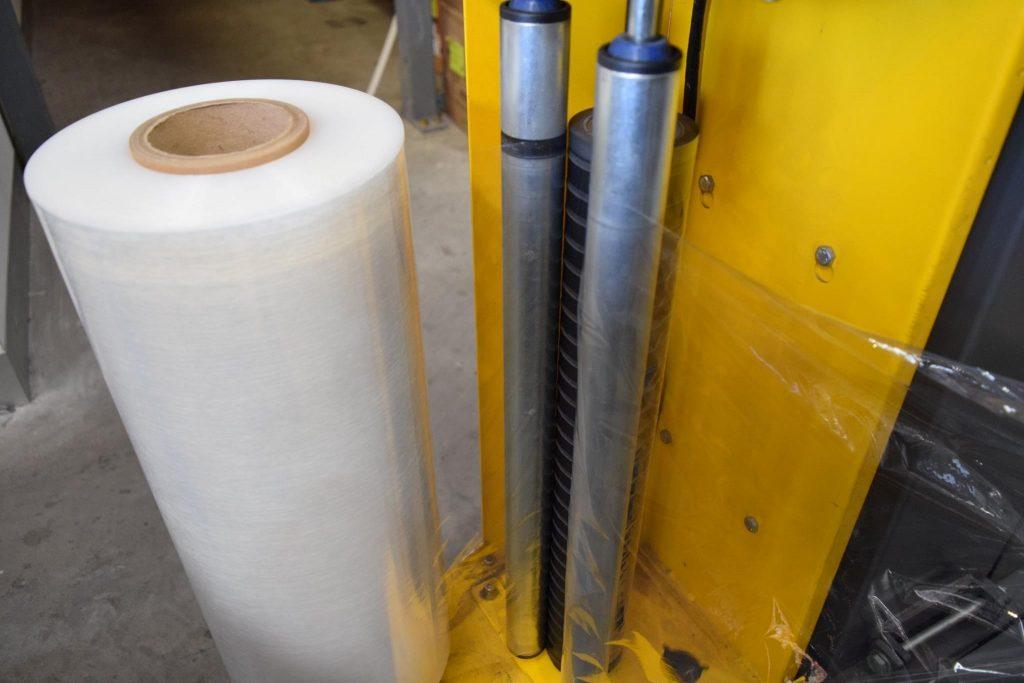 What uses will you find for stretch film?
Since it's lightweight and cost-effective, you're sure to find additional uses for stretch wrap film for packaging and other applications.
Company bio – Gateway Packaging sources the most innovative packaging supplies from across the world to give excellent packaging supplies and solutions that are both cost-effective and efficient to Australian manufacturers.