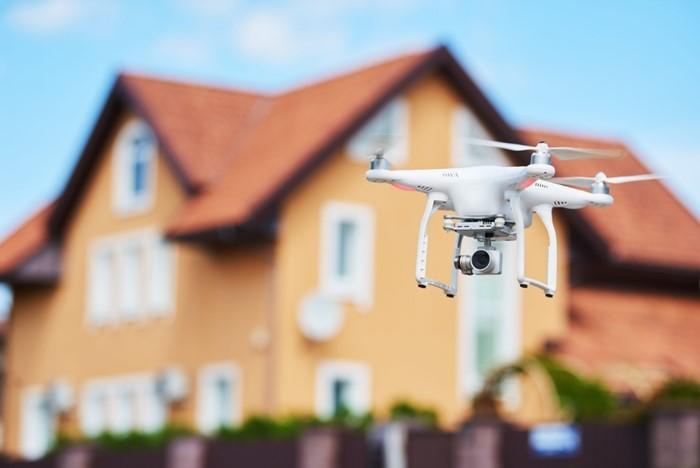 July 30, 2021
---
Thinking of adding a little bit of flare into your real estate photos? Or perhaps looking at the area where the property resides is just too good not to showcase? If you did not spend a split second to think about the answer and lunged with a yes, then drones and aerial photography editing is your next bet. Real estate photo editing can get competitive. Photographers will normally shoot the same angles of properties, edit them in the same manner, and the question now begs, what sets each of them apart? Adding aerial photography editing to your arsenal of services can be that differentiating factor.
Another reason to consider drone and aerial shots for real estate photo editing is their ability to be transformed into more than just stills. You might want to incorporate a 360-degree virtual tour to give a bit of interaction with potential buyers on the website. This virtual tour will give you flexibility to showcase the surrounding community and landscape of the property and perhaps find the right buyer with this.
Owning a drone and hopping on the bus to produce stunning aerial photography editing images should be done with the right steps. There are things-to-do on your end plus considerations to think about on an external perspective prior to being fully fledged to this type of photography. Real estate photo editing for aerial photography would be straightforward, capturing those shots would take a little more care.
A User's Guide to Using a Drone
One of the things photographers should take note is that aerial photography editing is more challenging that real estate photo editing for stills. The reason is the numerous external factors that impact the drone's stability such as wind speed and operational controls. Therefore, checking out this quick guide will help mitigate these effects and give you more confidence in shooting aerial photos.
Find a drone camera with a high resolution.
In the hunt for the good drone, looking for one with high megapixels and perhaps with 4k capability will aid in real estate photo editing. The shakiness of the photoshoot will contribute to the difficulty in getting rid of blurs and missed angles so arming yourself with a clear and crisp resolution will make things a lot easier. To add to this, aerial photography editing may not give you a chance to take bracketed photos as the camera that comes with drones are not equipped with the same features of a DSLR so you may want to consider this when searching for one as well.
Invest in a drone with various flight features.
Most drones can be operated similar to an RC car. For those who grew up in the 80s and 90s, this is your remote-controlled toy cars that can be operated using a handheld mechanical device. These days, drones come in more advanced forms. Some can sense obstacles and hazards through probes and sensors. Others even possess the intelligent flight modes. For instance, you want to shoot videos for quite a bit of diversity in your aerial photography editing. Some drones have the tethered flight feature which basically makes the drone fly in the direction you walk, for as long as the controller is connected and is tethered via Bluetooth or GPS. This spells out a world of convenience for you, eliminate the need to micromanage the drone's flight path.
You may opt to find a drone that carries a heavier weight load.
You may fancy drones that do not have cameras but can carry your DSLR. While you might think that this is a risky move, it is absolutely safe and secure for your camera. Real estate photo editing will have its limitations with a built-in camera for drones. But using your own DSLR retains all the flexibilities and requirements on your end such as bracketed shots and HDRs. The reason why these two types of photography techniques are important in aerial photography editing is their ability to snap multiple photos, so you have options to choose from. The stability of drones is always in questions given weather conditions, so having backups won't hurt at this stage.
Read up on guidelines and regulations on your area of photography.
Local regulations may differ from state to state, or even from city to city. It is always advisable to know the rules prior to setting up and flying your drone because you never know if someone might just ring the authorities.
Post-Processing Your Photos
Real estate photo editing takes a couple of notable items when you are dealing with aerial shots. First is the lighting. Flying in the sky will definitely be brighter, therefore creating less visibility on the round below. Second is getting the perfect angle. There is no flat surface for the drone to stand on unlike a tripod, so get ready to rectify these images.
Perform the basic edits for brightness and color – Aerial photography editing in this aspect is the same as stills. There needs to be the removal of color cast, the brightness has to be distributed, and the colors must be balanced.
Create color contrast to create distinction – One of the advantages of aerial photography editing is being able to showcase the property, its yard, probably a pool, and its surroundings. From above, these will present different vibrant colors that will surely be an attention grabber. Play around with the contrasts, adjust the hues to a higher level and make the saturation heavier. These will make the colors distinct and appealing at the same time.
Perspective correction is imminent – As we've mentioned, no real estate photo editing for aerial shots is complete without correcting the perspective. Have a jab at the skewing of the photo, and make sure that from a buyer's perspective, it does not look distorted nor misaligned.
Conclusion
Aerial photography editing is fun. It is creative and above all it gives a whole new dimension to real estate photo editing. Care has to be taken into consideration when using a drone and taking note of some post-processing techniques will squeeze the potential out of your photos. Needless to say, this is one of those times that work goes out of the ordinary.