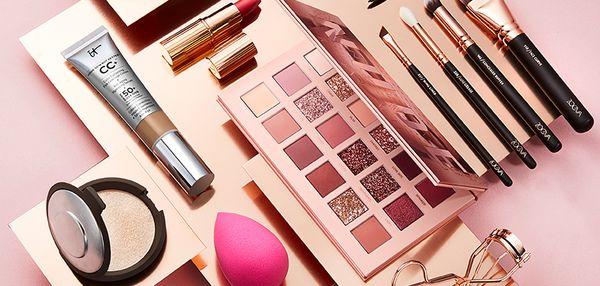 September 19, 2020
---
Hey girls, makeup is the huge subject to discuss. Almost every girl loves to do make up. Make up gives a different look and makes you confident, too.
But sometimes we have a question in our mind whether it's proper to apply make up everyday or it will cause harm on skin.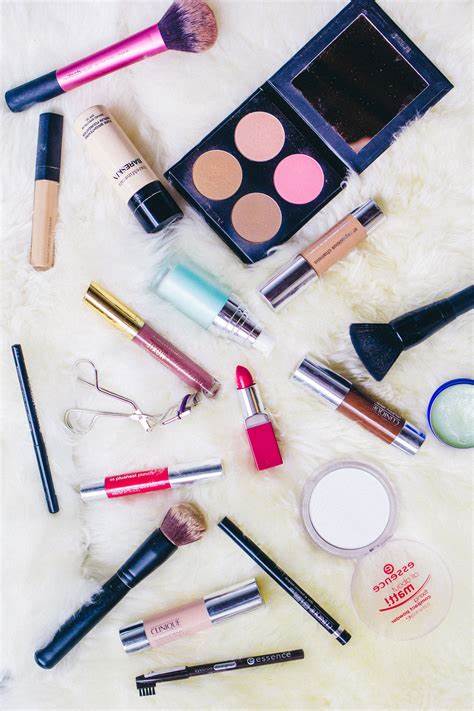 (ImageSource:-https://thegoldengirlblog.com/home/my-everyday-makeup-routine/)
The answer is, it's ok to apply make up everyday but not of too much amount, we can apply it little bit. And make sure that it is removed before sleep.
So, here are some magical products by using them we can create our everyday makeup look.
See the video of Everyday Makeup Tutorial
(LinkSource: YouTube https://youtu.be/wJqm1HYe-50)
So, these are the steps by which we can create our everyday make up look or we can say natural make-up look.
Step 1. :- Moisturizer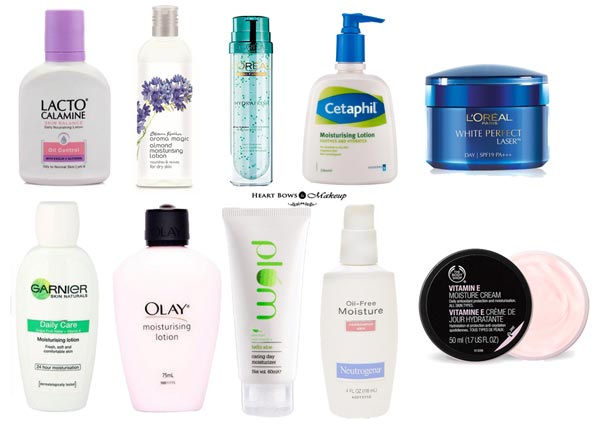 Follow your skin care routine before going for make-up.
If you don't have time to follow all the routine then wash your face with suitable facewash before applying the make-up.
After washing your wash, don't forget to apply moisturizer.
Moisturizer nourishes your skin, and gives your skin a natural glow.
If your skin is too oily then you can use aloe vera gel in place of moisturizer.
And yes make sure one thing that your moisturizer contains SPF formula.
Otherwise you have to apply sunscreen just after moisturizer before going outside.
The sunscreen helps you to prevent your skin from sun rays and yes it also stops skin tanning.
Step 2 :-  BB / CC Cream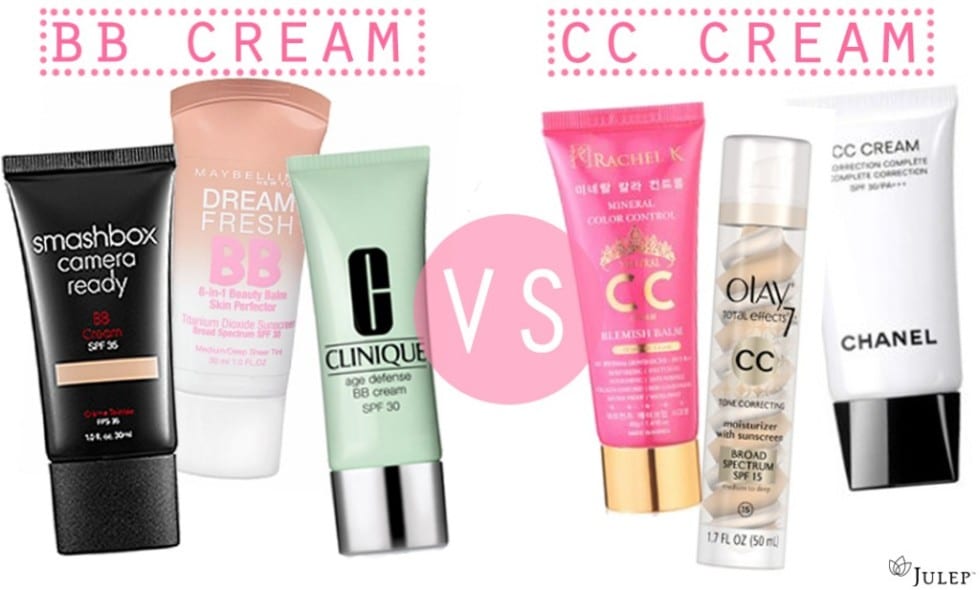 (ImageSource:-http://paintingyoupretty.com/?p=1228)
After application of moisturizer the step 2 is to apply BB / CC cream instead of foundation as foundation gives you heavy make up look which doesn't suits in everyday life.
You can choose BB/ CC cream according to your skin type and your skin shade.
Please make sure that you should choose proper shade according to your skin otherwise choosing improper shade can make you look your look little awkward.
BB/ CC cream can be helpful for hiding dark spots, dark circles and uneven skin tone.
It can work as a foundation and concealer, too.
First you have to put tiny dots on your face and after that you can spread it with the help of Brush or Beauty blender.
Step    3 :-  Compact / Loose Powder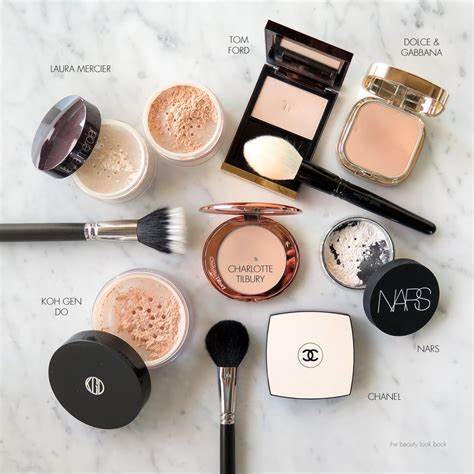 Now its time for use compact Powder or you can chose loose powder instead of it.
Powder helps to fix the cream.
And gives you a flawless look.
You can choose the compact according to your skin shade otherwise your face will look cakey.
Step 4 :- Kajal
After getting flawless face now it's time to do eye make-up to make a statement with your eyes.
Kajal can give you the smoky or magnificent look.
You can choose color of kajal according to your need or wish.
Yes, you can apply mascara, too if you wish to create smoky eye look.
Choose the kajal which is water proof and smudge proof so that it won't spread in between the day.
Step  5 :-  Eyeliner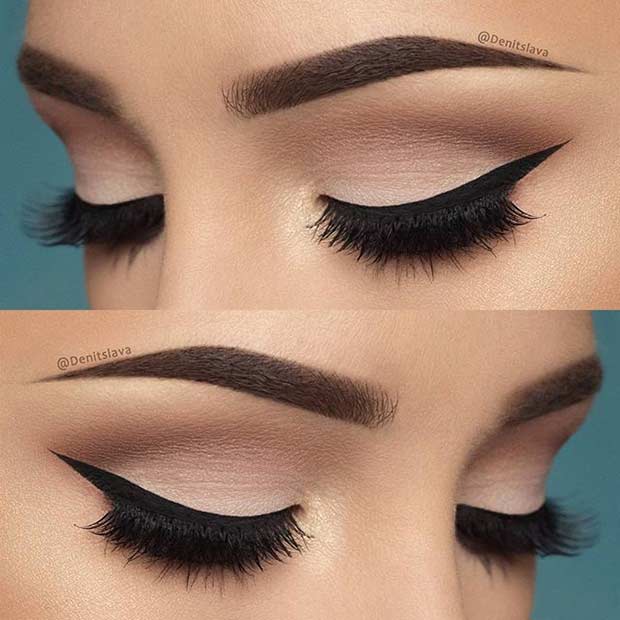 You can create different looks with your eyeliner.
The eyeliner gives your eyes an flawless look.
But just like kajal please make sure that your liner is also water proof and smudge proof so that it won't spread.
Step 6 :- Lip Balm / Lipstick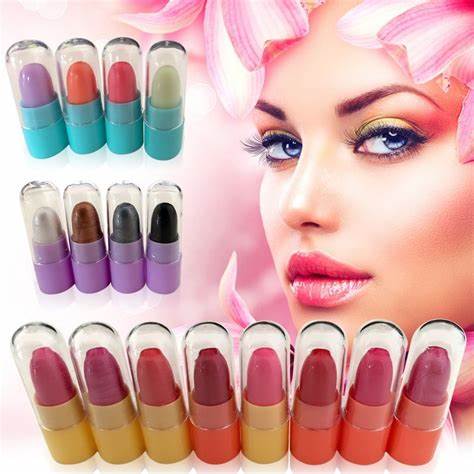 After getting perfect face and eye look, don't forget about your beautiful lips.
Yes, you can choose any shade of lip balm according to your choice.
Even you can use nude lipstick as a substitute of lip balm.
But, don't use too loud or bright shade as it doesn't suit on everyday look.
So girls make a style statement with your beautiful lips.
Step 7 :-  Blush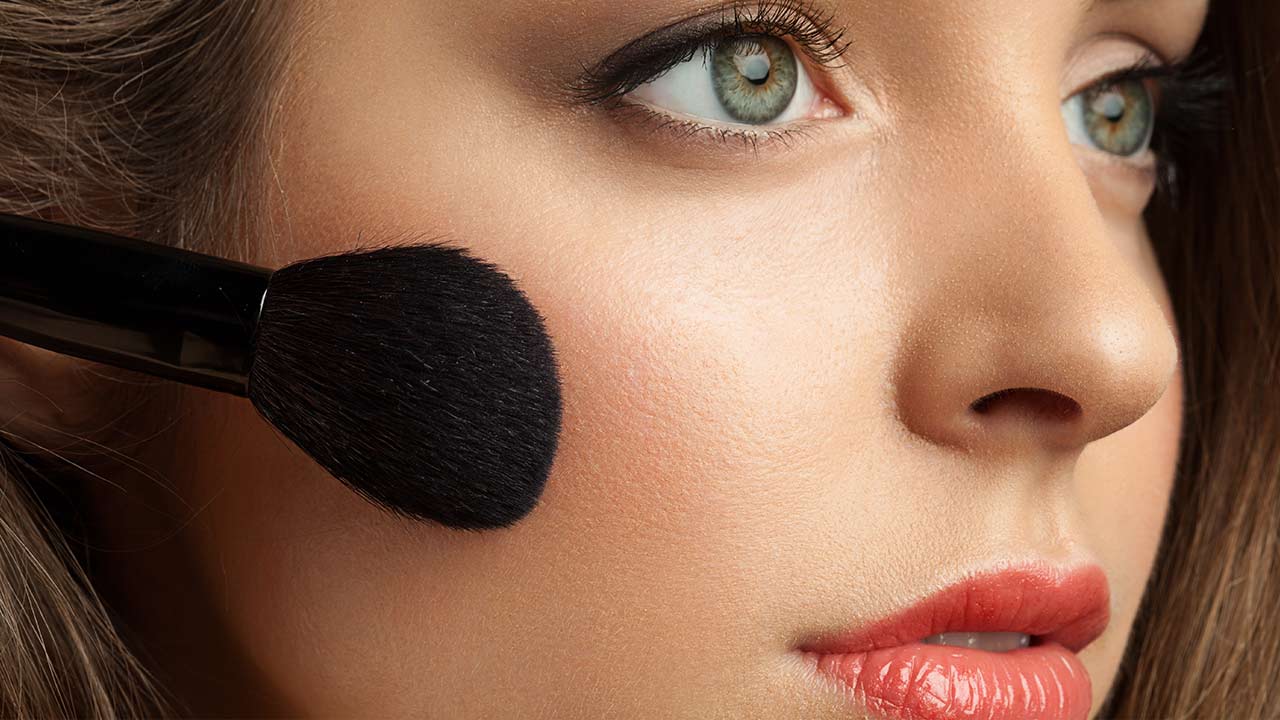 Everyone loves the pinky cheeks.
Yes, and you get this pinkish cheeks with applying blush on it.
You can skip this also if you doesn't like it.
But yes blush can makes your look different and you look fresh.
So, use this seven steps to create everyday fresh make up look, and you are allowed to do some changes in it according to your wish like sometimes you can apply highlighter instead of blush or sometimes you can apply eyeshadow  to make your eyes more attractive, but don't forget this steps and yes please clean your make up brushes regularly before using it, otherwise it will cause acne, pimples and other skin related problems.
Read more on 5 Magical Elements For Glowing and Crystal Clear Skin
And, do not forget to wear a smile, because,
" Happy girls are the prettiest."